Missy is my home and on-going bus conversion, sorta tiny home project.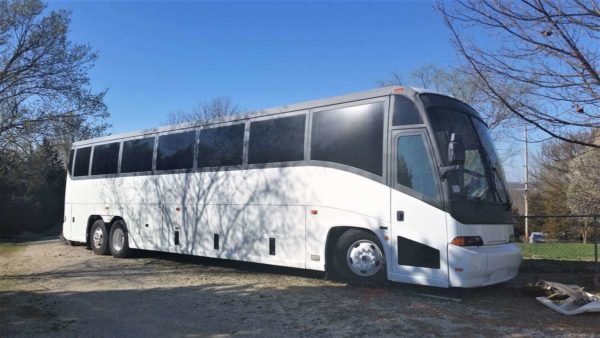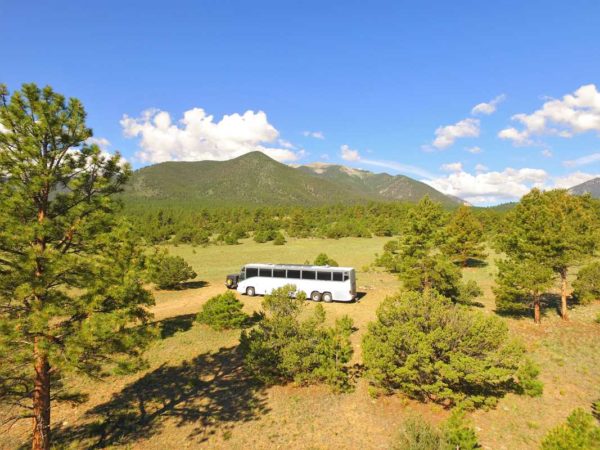 She is a 1998 MCI 102-EL3 'Renaissance.' She started life as a tour bus.  I had a great deal of work to do to make her livable. She is now quite comfortable but FAR from finished!  We spend the majority of our time boondocking in the most spectacular places in the North American west.  The solar system provides for all of the electrical power – I don't even own a generator.
First, why "Missy"??  Well…  I think that is how one pronounces "MCI", is it not??  🙂
This is basically how she looked when we met…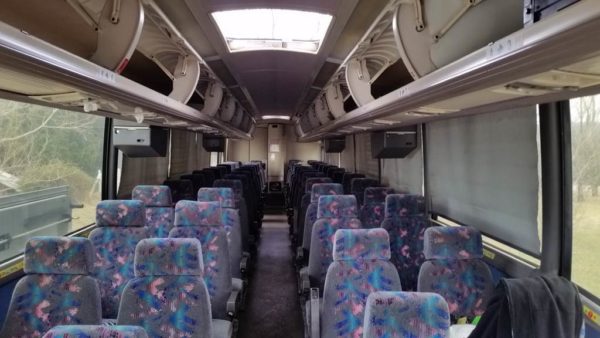 … and how she looks currently.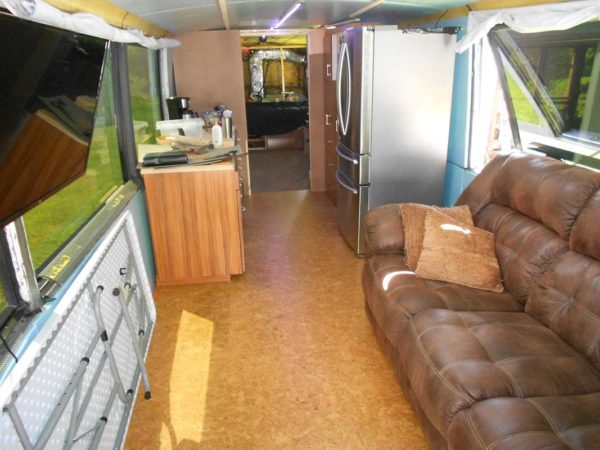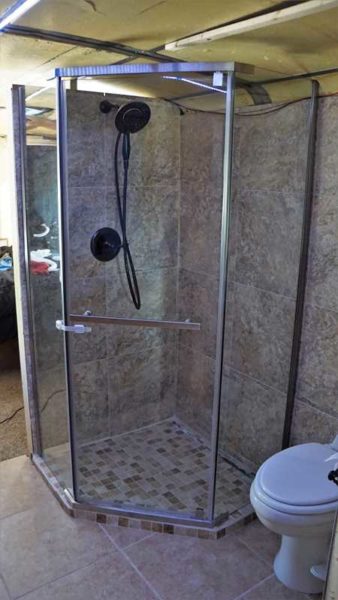 I have a very long way to go and lots of work to do…  Friends ask when she will be finished.  The answer is: "I have no idea."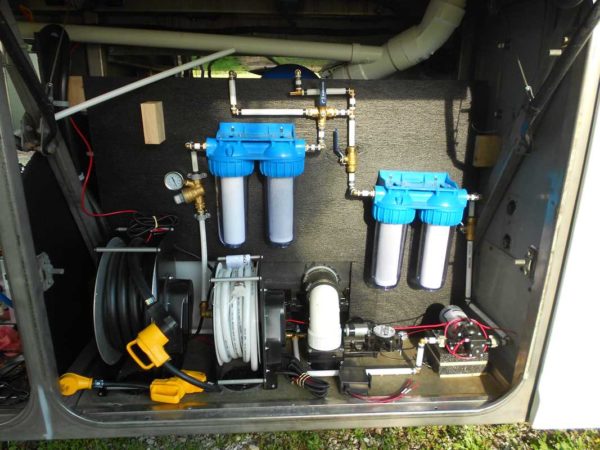 The wet bay in progress.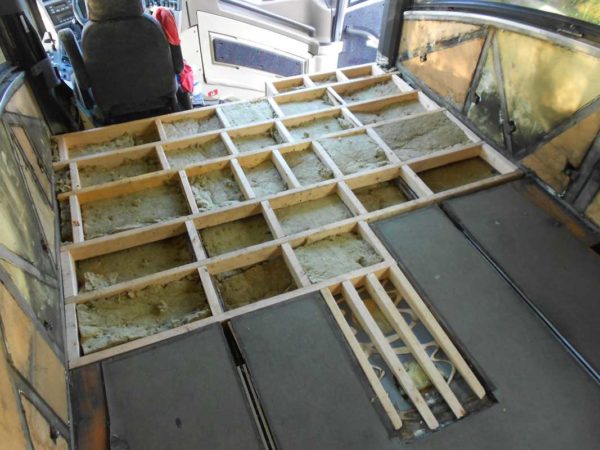 Leveling the floor.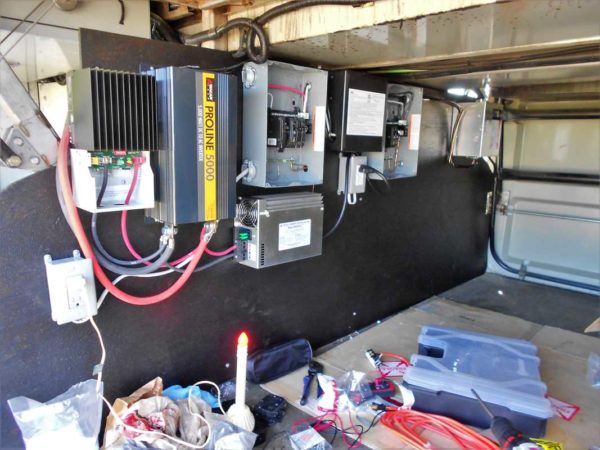 The electrical "wall" in progress.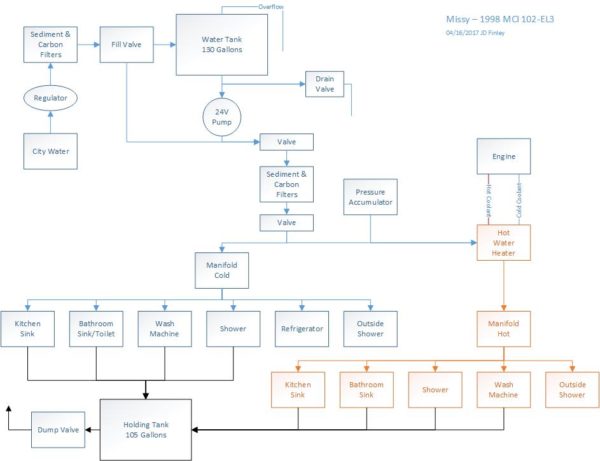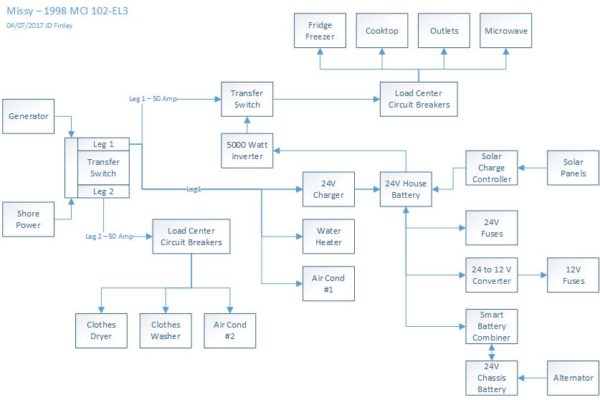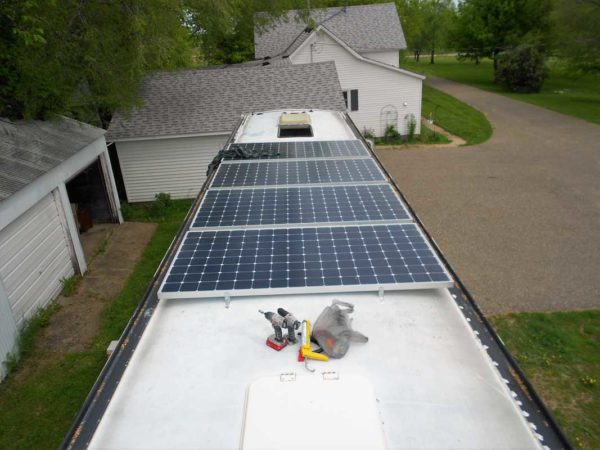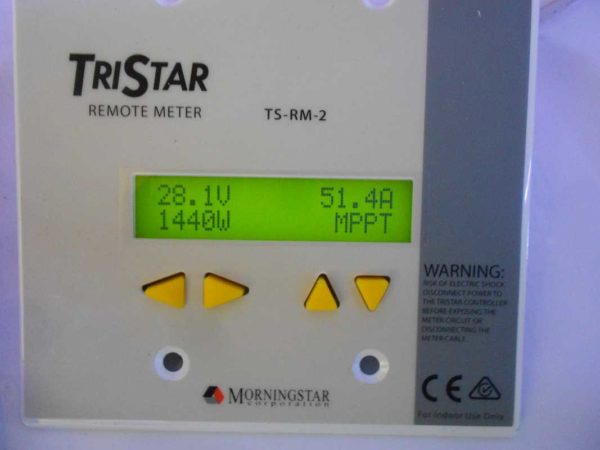 Kewl!!! More than 50 amps at 28 volts!!  Lots of solar power!!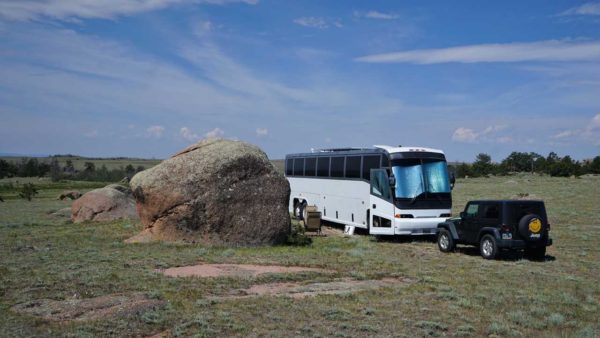 (Visited 534 times, 1 visits today)