This is my current and 'new to me' airplane – a Van's RV-4.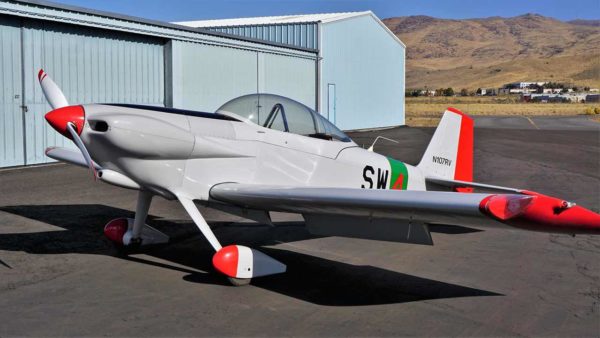 I have not picked a name yet – we need to get to know each other a little better first.
She is a very early RV-4 – plans number 107.  She first flew in 1985 and has 2500 hours of flight time – so lots of experience.
A Lycoming O-320 E2D and Catto wood/composite propeller powers her.  This is a 160 HP aircraft engine.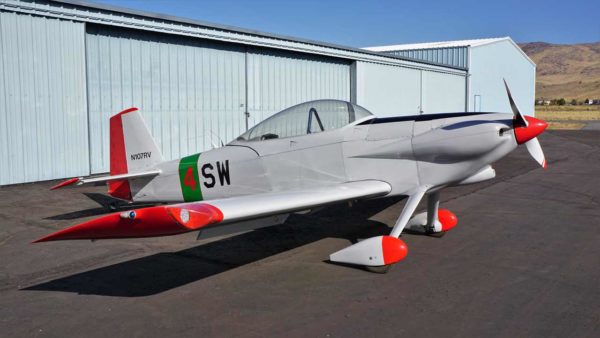 She is in very good condition and has a number of more recent updates.  Relatively new paint, tall landing gear, and new canopy.  As an 'older gal', her instrument panel is fairly dated (steam gauges). Installing an engine monitor, glass panel (EFIS), and full-swiveling tail wheel are on the upgrade list for when time and budget permit. In the meantime, her equipment is more than sufficient for the type of recreational flying that I do.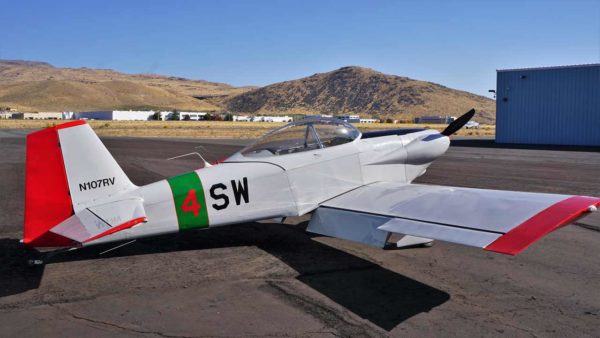 Some have asked; "How do you plan to live this migrant lifestyle AND own an airplane?"  "Where are you going to keep her?" "Is she going to travel with you?"
All are excellent questions.  Time will tell – stay tuned! 🙂
(Visited 117 times, 1 visits today)