JBAM is my home.
She is a 2005 Newmar Dutch Star diesel pusher.  Some call her a Class A, a motor home, an RV, a camper, even a land yacht.  I just know she is my very comfortable home!
4023 is her model which means she is a forty footer and 23 denotes the floor plan.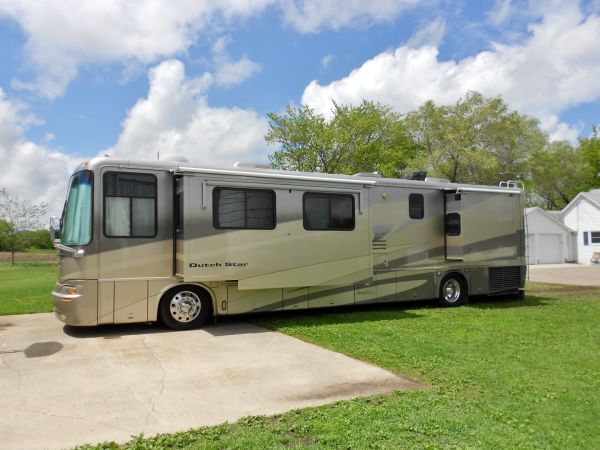 The name JBAM was coined by my neighbors at Mid Valley Airpark – "Jon's Big Ass Motorhome!"  The name stuck!  Terribly sorry that it is not a 'family friendly' name. 🙁
With four slide-outs, the interior space is almost unbelievable – lots and lots of space – certainly enough for one person and a cat. The temperature and noise insulation is also impressive.
Why did I upgrade from Shaneeda after spending so much time and effort on her?  Good question!  It basically came down to limited storage space, limited weight carrying capacity, and insulation.  Shaneeda was not good with any of these three items and making her was just not reasonably possible.
Some of the modifications I have made to JBAM include:
Morningstar Tri-Star TS-RM-2 remote panel for the solar charge controller
Two Fan-Tastic Vent roof covers
Replaced engine batteries
Bogart Engineering Trimetric RV2030 battery monitor
Replaced all interior and basement incandescent lights with LED/SMD light's
Installed extra 12 volt power sockets and 5V USB charging sockets in kitchen
Replaced broken door handle on Splendide clothes washer/dryer
Carpet cleaned (ChemDry)
Disassembled and cleaned radio hoping to fix CD changer problems (failed)
Installed new Kenwood KFC-1365S speakers in front overhead cabinet
Installed new topper fabric on living room slide-out
Installed pull handle on screen door.
Added an 'On The Go' 8000 grain 'standard' model water softener
Installed extra 12 volt power sockets and 5V USB charging sockets in bedroom
Made passenger side window sun cover
Installed water pressure accumulator tank
Replace broken muffler hanger (rubber portion)
Roof cleaning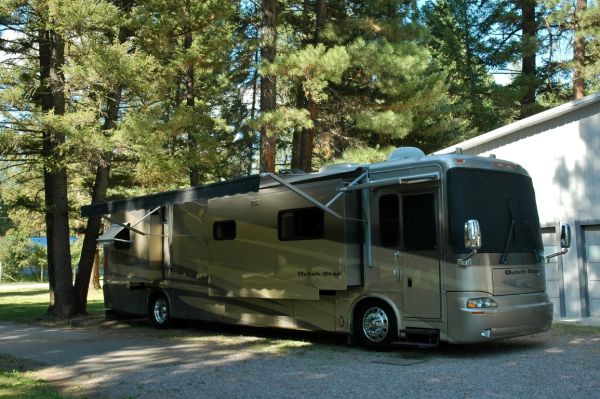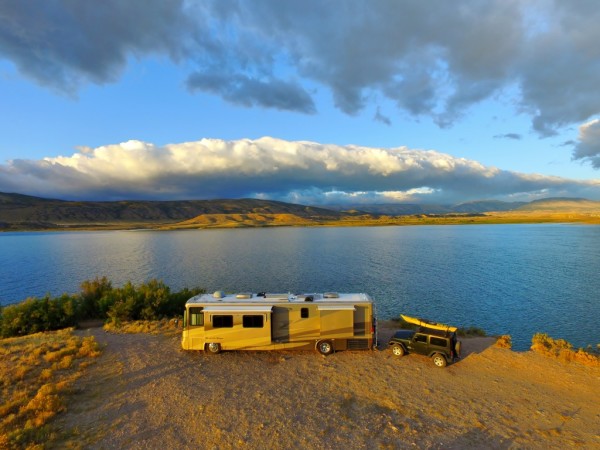 (Visited 777 times, 3 visits today)