Combustion engines rely the air filter to provide a good supply of clean air. Obviously, any dirt and debris that gets into an engine is a less than good thing. For some reason though, one hears that diesel engines are very particular about getting clean air.
Since an air filter is a pretty easy thing to change, I figured it was something I could do while waiting for my arm to heal and under a 'very limited activity' order from my surgeon. I had not changed it on the Cummins engine in my Newmar Dutch Star since purchasing so it was certainly time. I occasionally venture down dirt roads so I at least wanted to establish some idea of how much dirt the air filter picked up in the last 18 months of my adventures.
Oh… I should note, my coach is a side radiator setup.  This makes engine access VERY easy/convenient.  I have no idea what is involved in changing the air filter on a rear-radiator coach.
The first trick is finding the replacement. One can run down to the local auto parts store (or truck service center) and probably get what you need. You may also pay 2-3 times more than you would with some shopping – but it does support the local economy so that is a plus!
I did some shopping and found the correct Wix filter on Amazon for a reasonable price of about $145.
I probably lost some of you there!
ONE HUNDRED AND FORTY-FIVE DOLLARS?!?!?
For an air filter?!?!?
Yes, afraid so.
You really need to think BIG when talking about any part for a BIG motorhome. In this case, the air filter is about the size of a 55 gallon drum!
Ok… ok…. Not quite that big – but it is big!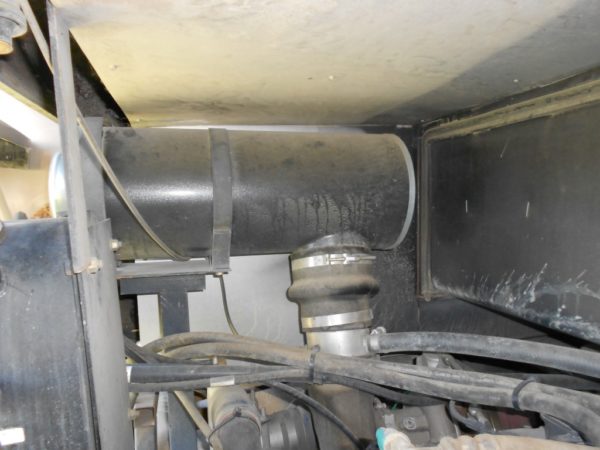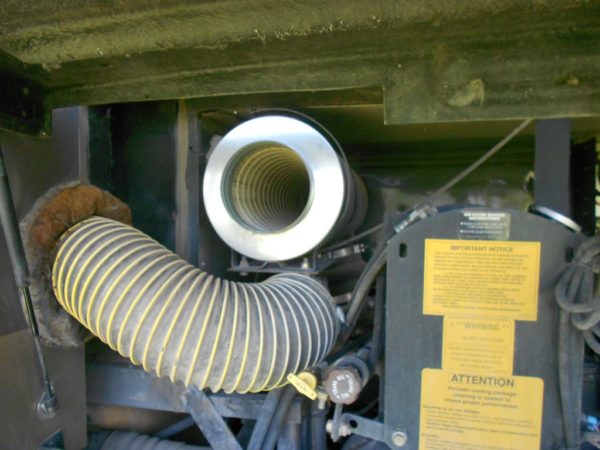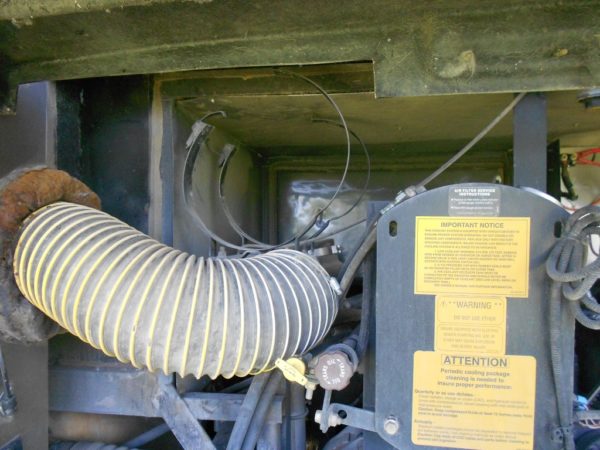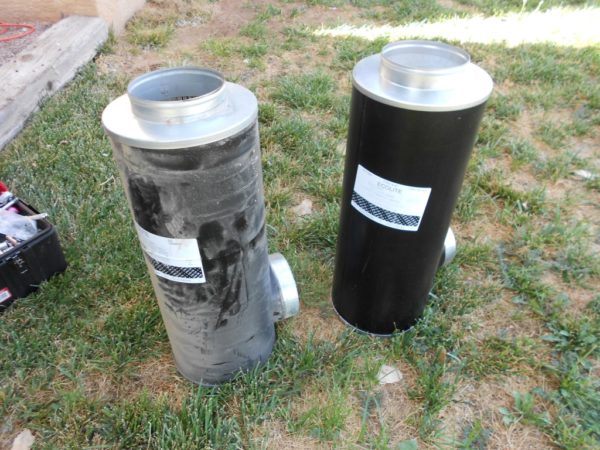 The inside of the old filter.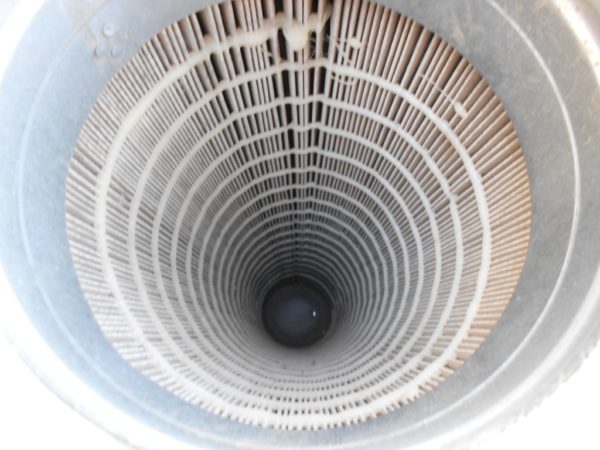 The inside of the new filter.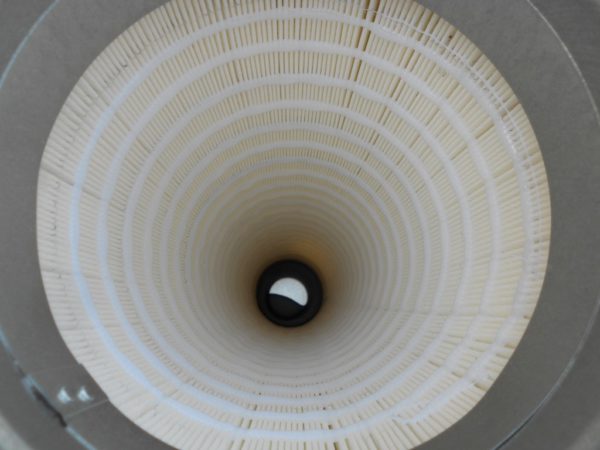 I really don't mind these "expensive" costs as I realize I am working with a massive piece of equipment that is able to safely move (AND STOP) my home and all my belongings anywhere I choose to go. I know some folks like to compare the air filter for a 40′ diesel pusher motorhome to the air filter (or oil change, or tires, or brakes, or….) in their Ford Escort but that just makes no sense to me – they are two entirely pieces of equipment.  Here is a longer discussion about that.
Changing the air filter is easy – anyone can do it. Loosen the two hose clamps, release the two metal strap latches, and pull the old one out. Reverse to install the new air filter.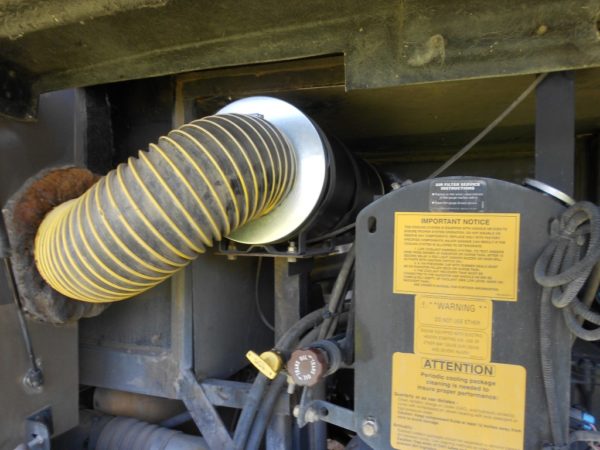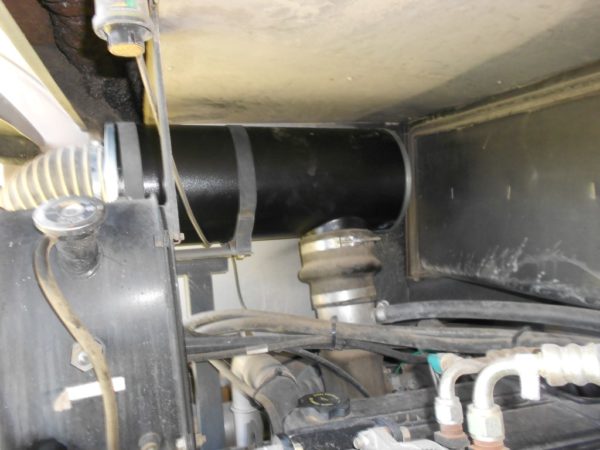 The swap probably took all of twenty minutes – a quick and easy little project. Better yet – your big diesel engine will thank you!
(Visited 1,095 times, 1 visits today)