I find myself very interested in the current "Gravel Bike" trend – to include the gravel grinder events.
My road bike is great fun but impossible (at least for me) to ride on anything but a very hard surface (asphalt, concrete, etc…) due the very narrow tires.  I'm riding on 700c x 25 tires which are great on hard surfaces but on soft, they just dig in and slide around.  Making a turn on anything loose??  Wow – scary stuff!  Yeah, I'm a wimp and I REALLY don't want to smash up my arm again.
My mountain bike is also great fun but feels "wasteful" on anything but single-track and trails.  However; gravel roads with lots of washboard are an exception – it is really great to have the full suspension soaking up all those bumps.
That seems to leave a pretty good size gap which is what the "gravel bike" intends to fill.  A sporty ride type bike with bike tires for dirt and gravel (as well as hard surfaces).  Makes sense to me.  However; I'm not really a CX guy. If for no other reason that it just hasn't struck my fancy.  It's really about a light bike, making good speed, on less than perfect roads (but not trails).
Ya, I kinda have a crush on the Specialized Crux Expert EVO. Love those 33 mm tires and disc brakes.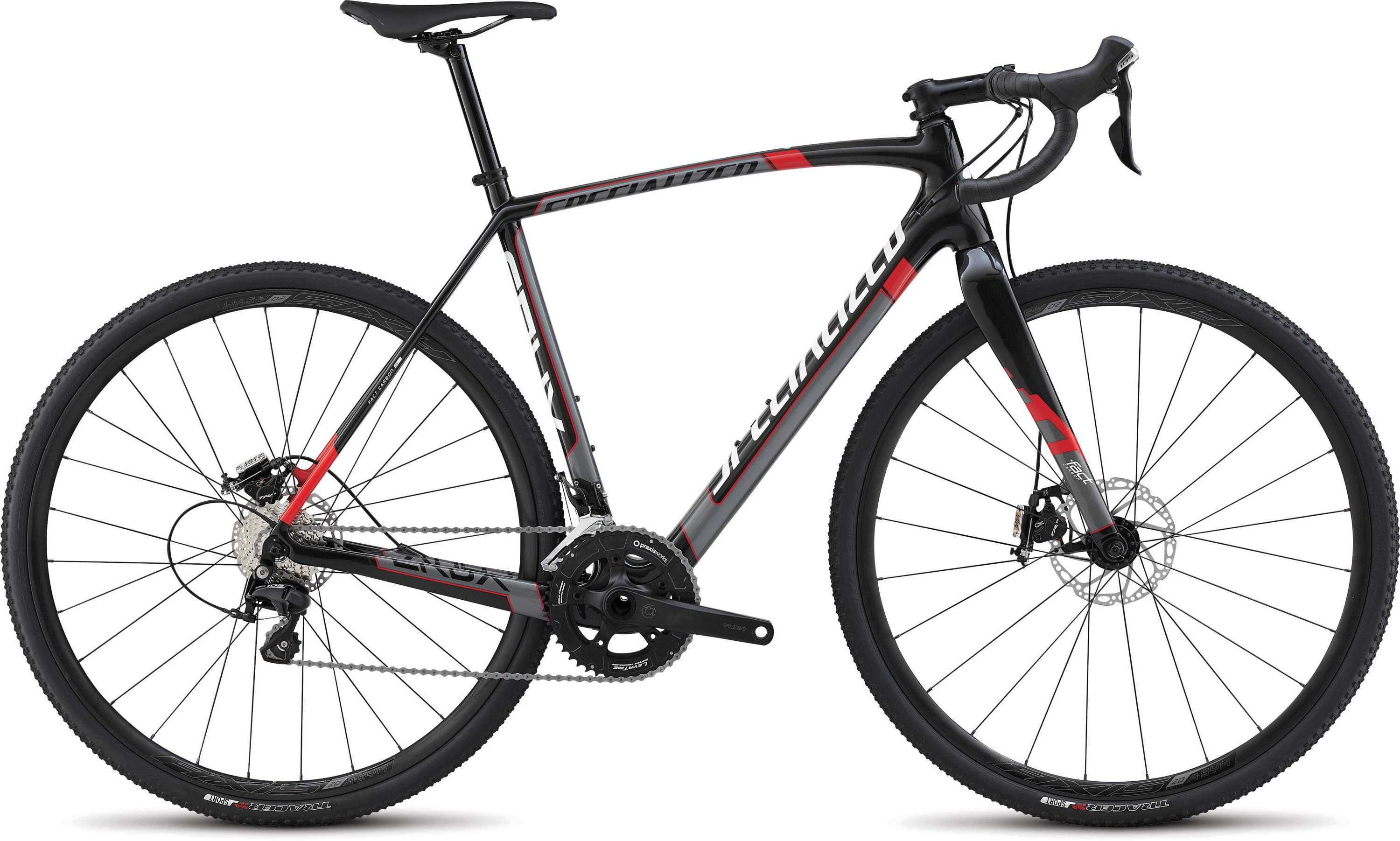 Image courtesy the Specialized Concept Store.
What do people have to say about this trend?  Is it worth having a third bike? Possibly this is just getting silly, two bikes should be plenty??
Second question: Is a carbon frame worth the additional cost on a gravel bike?  I love my carbon road bike for both its weight AND the way it soaks up the road/buzz.  Is this an issue with bigger tires?  Obviously it is cool!!
I'm looking for input!