I spent nine nights on a really nice BLM spot in southern Arizona this past week (early January 2015).  It is called Indian Bread Rocks Picnic Area and/or Happy Camp Canyon. It is about ten miles south of Bowie, AZ.
The surrounding hills are huge mounds of giant boulders and are really spectacular – particularly in the right early morning sun.  Of course, they are a blast to climb around on as well!
The area was very quiet and peaceful while I was there.  I probably saw about one vehicle drive by each day.  While I was there, I saw three or four other motorhomes nearby.  Most of them stayed for one or two nights and then moved on.  The only negative to the quiet is that the railroad tracks are way off in the distance – probably ten miles or more – and you could hear a dull rumble when one was chugging up the valley below.  A city slicker probably would not even notice the sound, it was very faint. To someone like me that loves total silence/solitude, it was noticeable but not annoying.  A very, very minor negative to a very nice spot.  There are probably about six or so spots that a bigger-rig (my size) could get into, probably that many more smaller spots.  As noted on the above site, the last cattle guard is rather narrow.  I did not have any problems towing my Jeep – had about eighteen inches of clearance on each side, but I could imagine a big rig feeling the pinch.  Hit it straight on (the road angles) and I would think nearly all rigs will fit.
The altitude of the site is right at 4000′ MSL so one can expect cool nights.  On average, the nighttime low temperature was between 30 – 35 degrees while I was there. The daytime highs were in the mid 50's to low 60's and mostly sunny.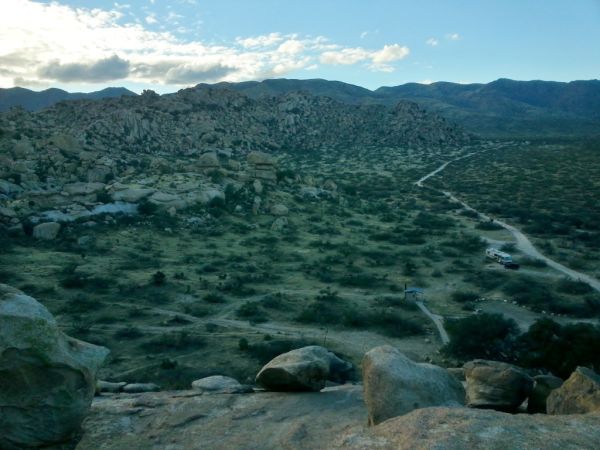 I camped near a group site that has a vaulted toilet and two BBQ pits/grills.  Nobody used the site while I was there.  The markings/information plaque are long since faded/missing. That said, the site is in reasonably good condition.  There was no toilet paper in the toilet when I arrived but within a day or two a maintenance person arrived and restocked it as well as did some general cleanup (not much to do, it appears).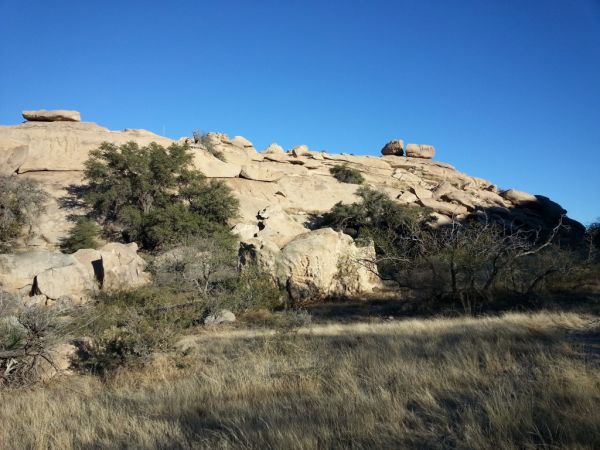 A huge positive was having a good 4G signal on my Verizon phone (three bars without amplifier) and reasonable signal on my Sprint 3G MiFi (three bars).  The Sprint connection was useable but kind of iffy (dropped fairly often and was far from fast, even for 3G.  I think it is an amazing thing to be camped on gorgeous BLM land and have a good Internet connection!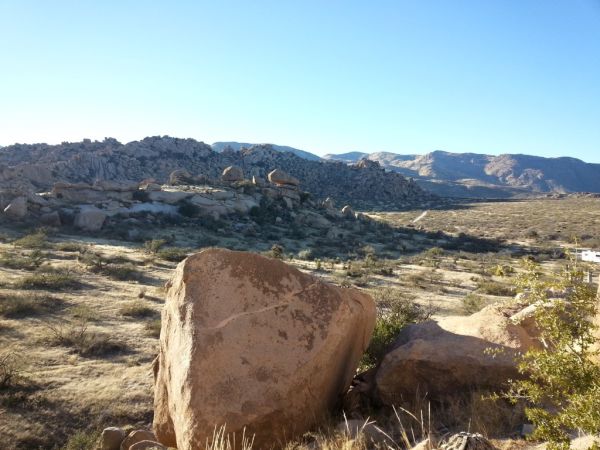 The hiking was, of course, fantastic!  I find climbing these huge boulders to be a ton of fun.  Going up is a good workout and a bit of a challenge (I'm far from a "rock climber") and coming down is heart pumping excitement since I'm afraid of heights and afraid of falling and then tumbling down three hundred feet of rocks!!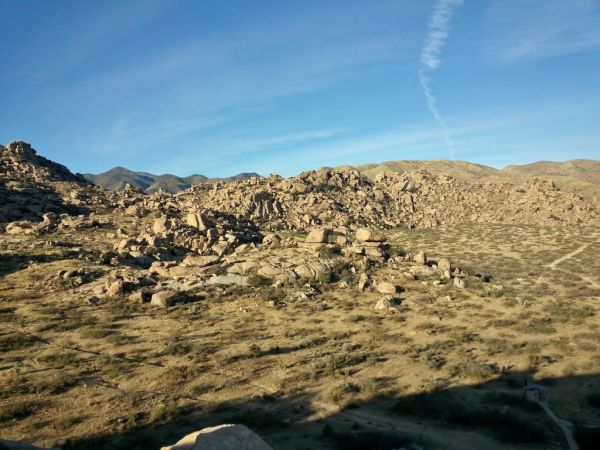 I did not see much wildlife.  A good number (twenty??) of grazing cattle and a few small, pretty birds – that was it.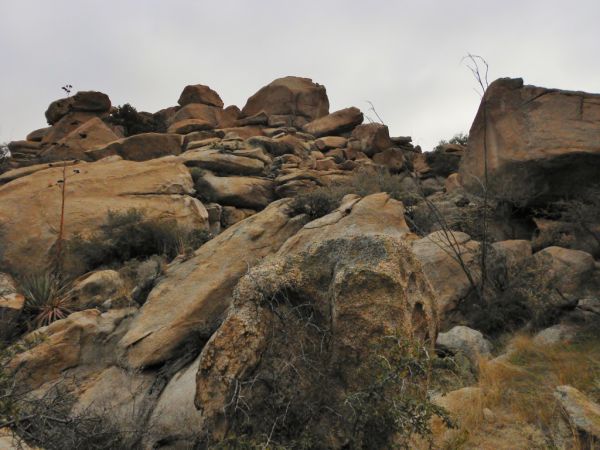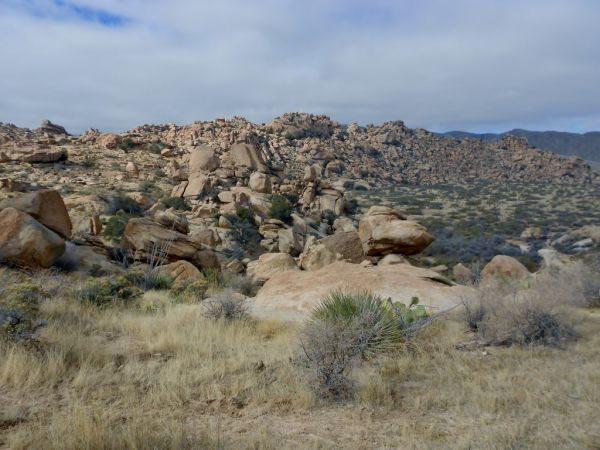 My kitten, Buddy, got outside to do some exploring and seemed to have a great time being a wild tiger on the prowl.  As far as I know, he didn't catch anything but the excitement is in the chase!!