I'm obviously not the brightest bulb on the planet. Sometimes I have to experience a thing to learn the lesson that others have attempted to share. On top of it, I have a poor memory as I have learned this particular lesson already, a couple times – I simply had to re-learn it, again…
The most recent lesson was arriving at an unfamiliar campground after dark. On this occasion – very dark (no moon). Several times I have heard and read that this should be avoided – just like arriving at an unfamiliar anchorage with a sailboat – do it during daylight hours.
The good news is that there was no damage. The bad news is that I probably wasted a couple years of my life with unnecessary stress. For those that have never camped at a state park – they typically have pretty narrow roads with relatively tight turns. Toss in low hanging branches, 'stuff' along the edges, poor headlights on a Class A, and the need to see the site markers to know if a spot is available and, well, it just isn't the easiest of tasks.
After work, I cruised eastbound on Highway 50 from Gunnison, CO to Pueblo, CO on a late afternoon trip. What a spectacular route! The views are amazing! This route takes you over Monarch Pass which is the continental divide at 11,312′ of elevation. JBAM performed flawlessly both going up and coming down.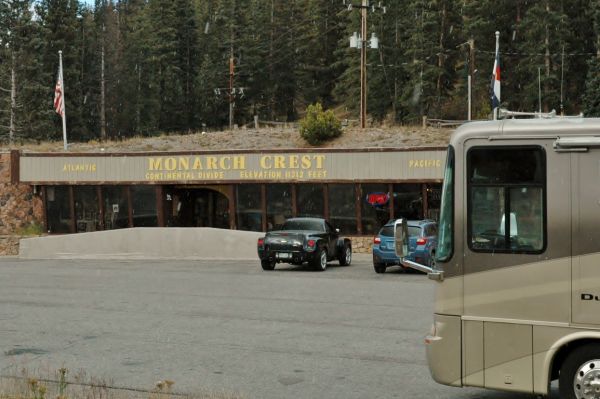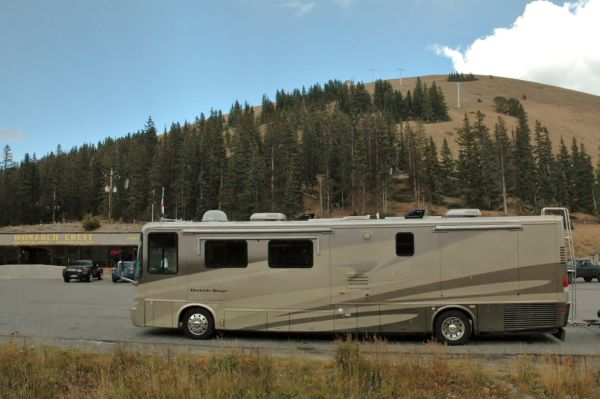 Passing thru Salida, while still daylight, I spotted all kinds of neat little camping/recreation areas along the Arkansas river but I didn't stop (no, not me!).
Passing thru the Cannon City area (near Royal Gorge), while still daylight, there were numerous campgrounds.
As I approach Pueblo, the sun set and it got dark – real dark.
I won't bore you with the details. I found the park, I found the campground (one of several) and I got parked in a spot (not a very good one). I did not enjoy the experience. I suspect some moonlight would have helped significant.
The next morning I got up, got my bearings, went exploring for a good camp site, and relocated – in the daylight!! What a difference!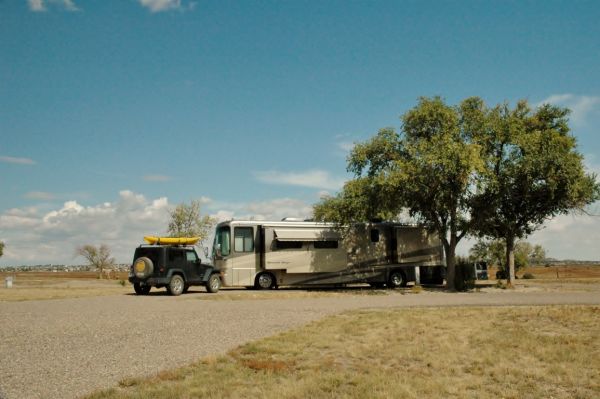 Oh well… lesson learned, I won't be attempting to relocate after work again – at least not until I forget this lesson.