This week I am boondocking on my sister's farm near Kimball, MN (about 80 miles west of the Twin Cities).  I am quite happy to be out of the Twin Cities – I forgot what a rat race those people live!  It is a beautiful place and most of the people are very friendly but it is simply too much rush-rush-rush…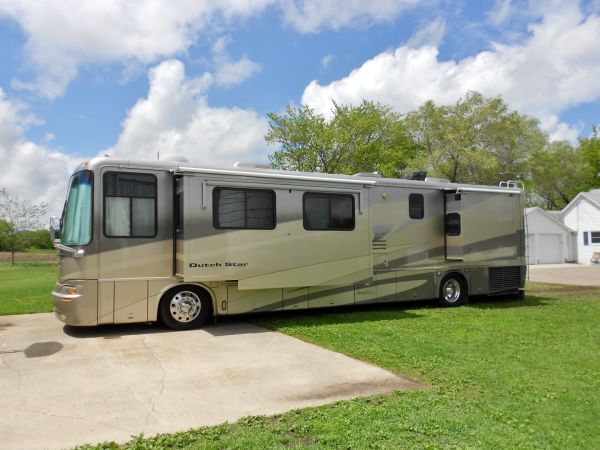 We had a big thunderstorm and tornado warning this past Saturday night but I slept like a baby knowing I had 33,000 lbs holding me to the ground!
Hours and hours of rain this week revealed a tiny leak in one of my roof vents. I think I may have seen more rain this week than over the last two years in the desert southwest! This was the vent from which I cleaned off a bunch of old lap sealant when installing the vent cover.  I thought I had it sealed back up but perhaps not.  So, another trip up top with the sealant was required.  No rain since the repair so I'm not sure I fixed it yet.
It has been rather chilly this week – a low of 31 degrees one night!  That's too close to winter!

   The furnace has been doing a fine job keeping me warm.
I'll be here at my sisters for about a week and then starting the journey to Rapid City, SD next Saturday.