Note from JD: I sold Daisy in 2015. She went to a really good home and is being well taken care of.
Daisy is my Vans RV-3B aircraft.  She is wonderful!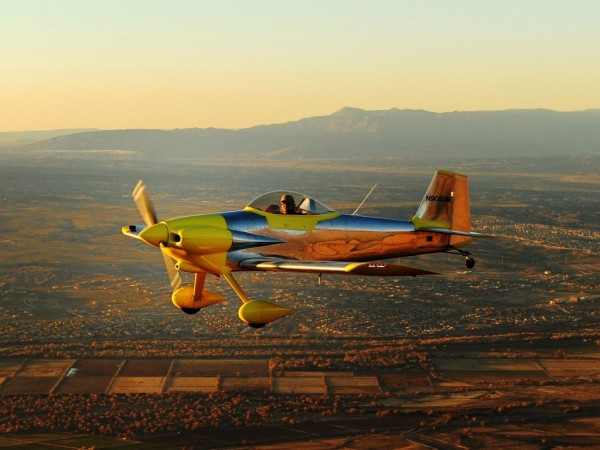 We have had some fantastic times together and seen some amazing places. From our home base in New Mexico, we've flown to Minnesota, Montana, Idaho, Nevada, California, Arizona, Utah, Colorado, Nebraska, Texas, Oklahoma, Missouri, Iowa, and Kansas.  I've taken her on long cross-country business trips, backcountry camping trips, sightseeing trips, and skiing trips. She has carried me to many breakfasts, performed many hours of formation work, and seen some of the most spectacular scenery this country has to offer.
She is powered by a Lycoming O-320 and a fixed pitch Sensenich metal prop. The panel mounted Garmin 296 is coupled to a TruTrack ADI Pilot II autopilot that includes altitude hold – pretty swell on long trips!
Some of the trips include:
Projects have included:
Conditions inspections:
Miscellaneous:
(Visited 1,010 times, 2 visits today)