Last weekend was the annual Cactus Fly-In at Casa Grande Arizona. This is an Arizona Antique Aircraft Association event and always draws out some awesome antiques. This year was no different.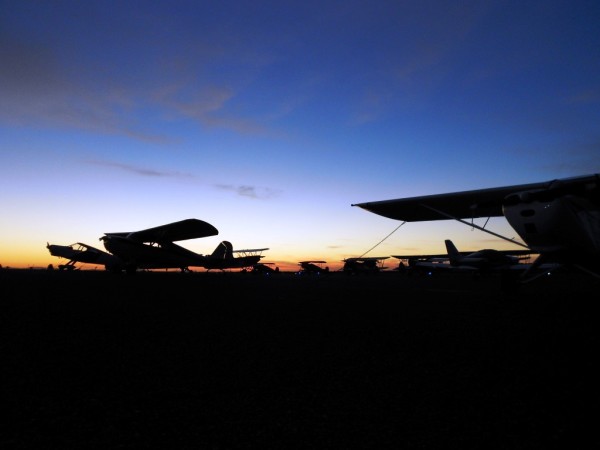 I had some work to do in Phoenix the week before the Cactus Fly-In so I flew the RV-3 over early and based it at Casa Grande (CGZ). As previously reported several times, the flight between Albuquerque and Phoenix is spectacular – the terrain is amazing. This trip was different. However; I mixed things up a bit due to forecast headwinds. This time I headed more south than a direct line would take you, flew over Glenwood, NM and then westward. This took me over the Coolidge Dam which I had never seen. Like all the other lakes and reservoirs in the southwest, Coolidge is way down on water.
In past years (at both the Cactus Fly-In and Copperstate), I've struggled with overnight accommodations. A hundred dollars out of my pocket for a bed to sleep in does not sit well with me. Throw in all the hassle of getting to and from the airport and I'm really unimpressed. Make it two nights and I just won't do it. Not this year! I brought my camping equipment and setup right at the airport. This worked out great so I stayed there both Friday and Saturday nights.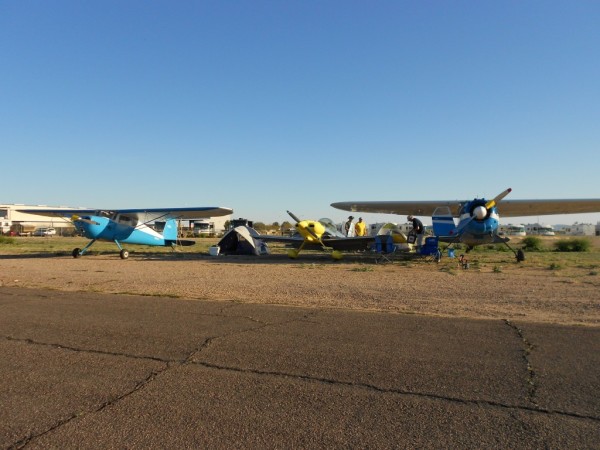 I setup camp with a couple of neighbors from home and we had a really great time sitting around shooting the breeze – no campfire though. 🙁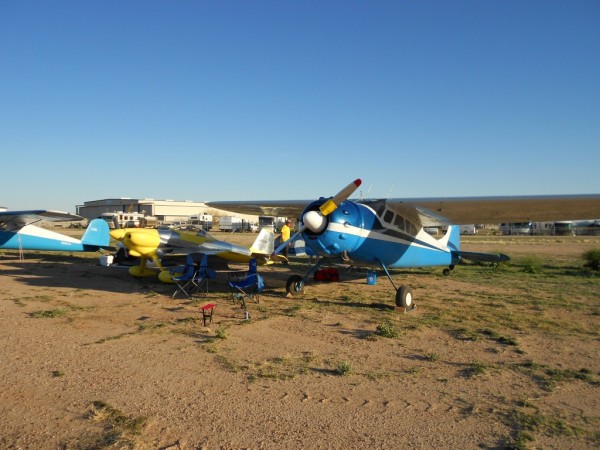 I tucked my little RV-3 in amongst the big blue Cessna's and she looked snug as a bug. Interestingly, there were a grand total of only five tents setup (that I saw) – three of them were ours. Kinda surprising to me. The overnight temperatures were wonderful and I was not the least bit cold!!
I know, success again!
As usual, there is always food to be found at a large fly-in at lunch time. The challenge is breakfast and dinner. Normally I would pack some food but having been in the area all week for work made that a bit more difficult – could have made a grocery store run I suppose. The Cactus Fly-In provided dinner on Friday night, breakfast on Saturday morning, and the awards banquet dinner on Saturday night – all at the airport. So, food was not an issue – as if I would starve to death if I accidentally missed a meal!!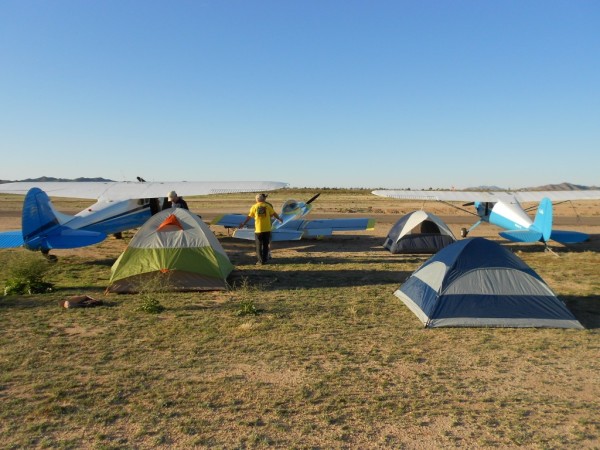 During the Cactus Fly-In, porta potties are everywhere so that is not a problem. There is a shower at the terminal which is a really nice touch.
More to come tomorrow…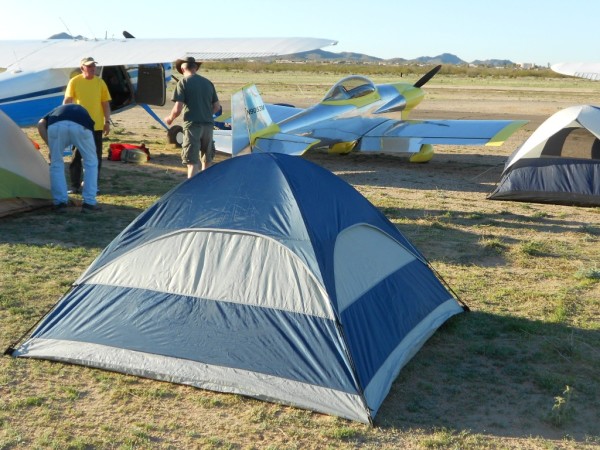 (Visited 189 times, 1 visits today)