Today, we finish up the 2013 Cactus Fly-In trip report. The previous installments of my 2013 Cactus Fly-In report are here, here, and here.
Sunday morning in Casa Grande, AZ dawned as beautiful as all the previous. However; today a tailwind for the trip home was in the forecast.  I love it when that happens!
I slowly broke camp and piled my gear into the RV-3.  Not being in any hurry is always nice. I had all day to get home.
The airport slowly came to life and by 8 am myself and my neighbors were ready to go.  My C-195 friend and I departed together and made a formation pass which got some compliments – always nice to hear.  Someone even tagged us as "Big and Little".
Being much faster than my friends, I had some time to kill to stay in radio range so I headed due east to Kearny, AZ (E67).  I keep a list of all the airport at which I have landed and today, I wanted to add one to the list. Kearny was the target.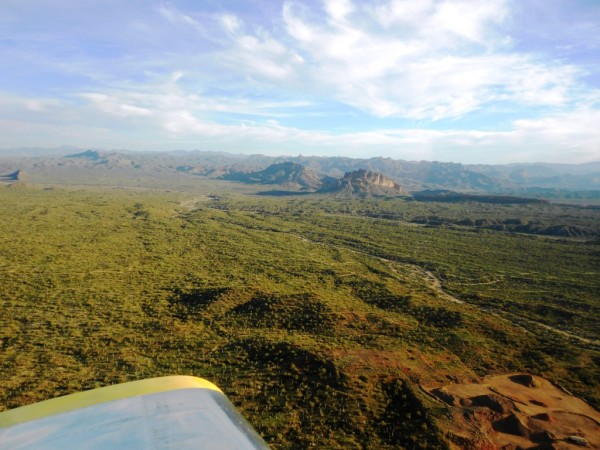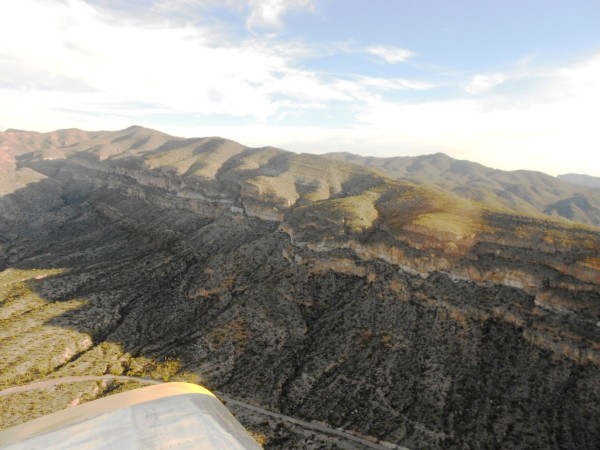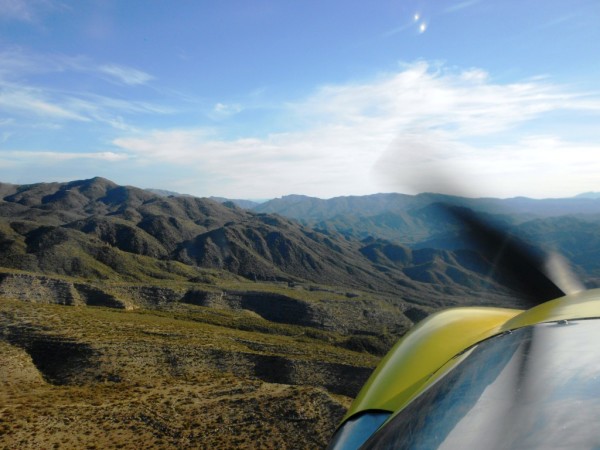 The Phoenix "valley" rises some 1500 feet and then drops 1000′ down into a little valley created by Gila river. Kearny is in this little valley.  It is a really neat looking place and the airport is tucked neatly down at the bottom.  Climbing out to the north east took me over some of that very scary terrain that exists around Phoenix and over the Coolidge dam.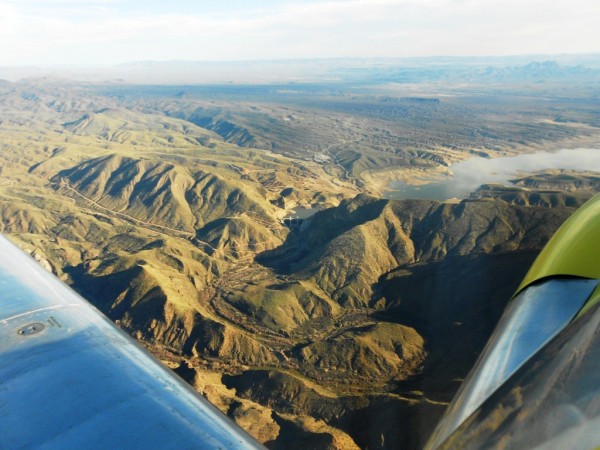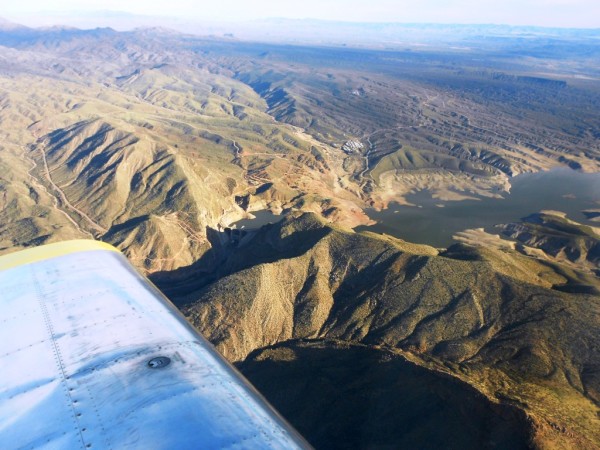 My friends were up high and reported that the nice tail wind had materialized so up I went.  At 9500′ I was getting a nice 20 knot push but my friends were at 11,500′ reporting more.  I could not stand for that so up I went.  Once settled at 11,500′, I was showing 185-190 kts (215 MPH) ground speed.  Oddly, it was very smooth.  However; that was not to last. The bumps started south-east of Mount Baldy and continue most of the way home.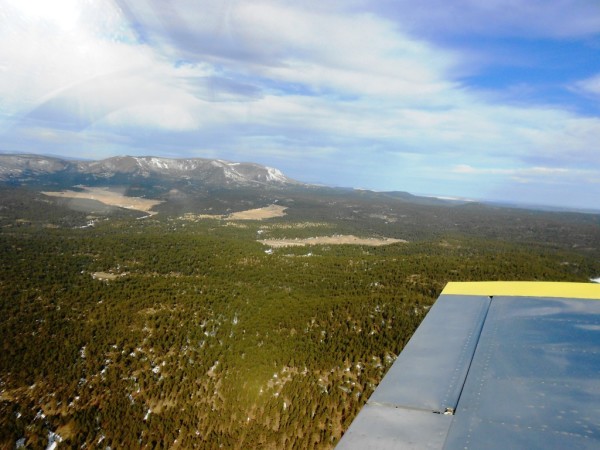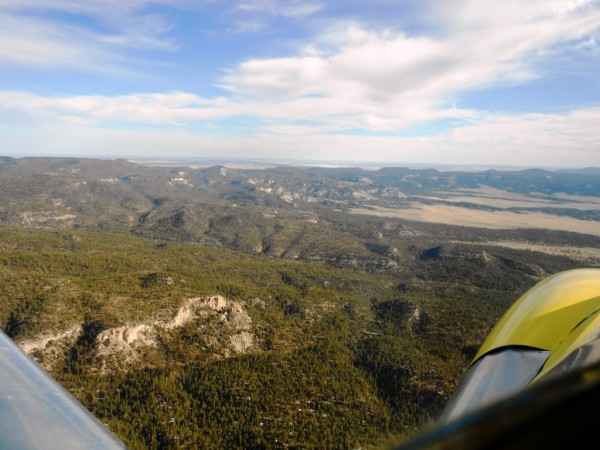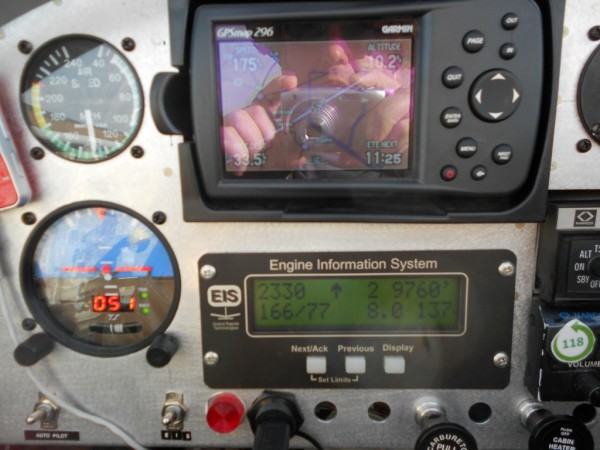 There is a place called Pie Town, NM that, believe it or not, sells some excellent pies.  It is a favorite stopping point for those driving thru the area.  A bunch of us would like to fly there for pie. However; there isn't a "real" airport there. There are, however; two dirt strips – one published, one not.  Needing to kill some time, today was the day to search out these strips and do some surveying to see what kind of condition they were in.
As I descended into home, I saw as much as 205 kts ground speed (235 MPH).  So, in spite of not being in any rush, I still arrived home before 10 AM.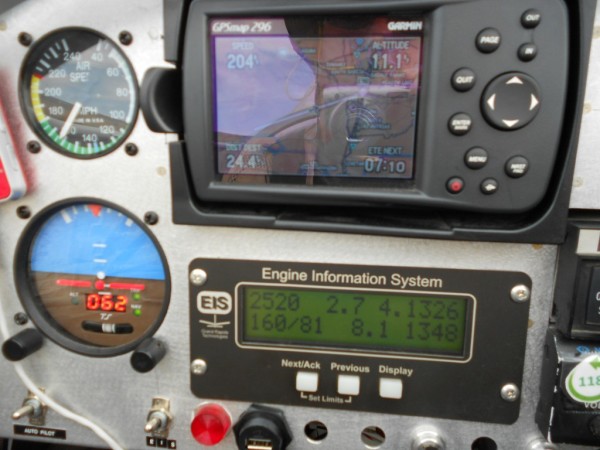 The organizers and volunteers of the Cactus Fly-In did a fantastic job, once again. THANK YOU guys and gals!
(Visited 83 times, 1 visits today)