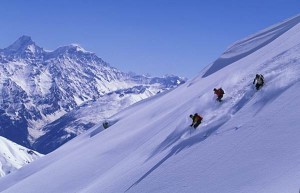 I spent some time the last couple of days modifying my RV-3 to carry my snow skis!
Work is not done yet but it's coming along nicely.  I'm stoked.  The thought of flying up to a ski hill, skiing for the day, and being home before dinner time is way too cool.
The long and the short (pun intended) is altering the aft wall of the baggage compartment to allow the skis and poles to poke back into the aft portion of the fuselage. Of course, making it safe and so nothing interferes with the controls (safe) is the highest concern.
(Visited 108 times, 1 visits today)