I have about 50 hours in the RV-4 now so we are still getting to know each other. Nonetheless; I wanted to give some quick impressions and differences between a Vans RV-3B and RV-4 since this is an oft-asked question.
It is important to remember that my RV-3B time was from 2012 to 2015. RV-4 time is now. My brain is mush so I'm sure there is much that I have forgotten, but I can't remember for sure.
Differences? Not many, but a few. The RV-3B had a Lycoming O-320 – 150 HP and a metal Hartzel prop. The RV-4, a Lycoming O-320 – 160 HP and a Catto wood/composite prop. The RV-3B had a 800 lb empty weight versus 980 lbs for the RV-4.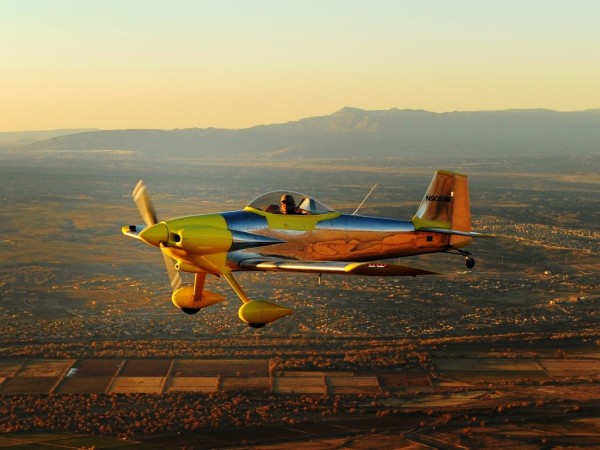 The -3B is a joy to fly. It was the best flying aircraft that I had ever flown. Rolls, loops, you name it (within the category of 'gentleman aerobatics'), it did them with ease. With a bit of practice, it could be landed very slow. It was amazing to fire her up first thing in the morning and be across the country by afternoon. I always planned 150 kt cruise. Twenty-eight gallons of usable fuel was acceptable but I would have put more to work if I had it. Formation flying was pure fun. All you had to do was think about what you wanted and the -3B did it. VERY easy to control with precision. While the baggage compartment is not huge, I was able to stuff my ski's and gear in for skiing trips, all my camping gear for backcountry camping, and always enough space for weekend visits. There was NOT enough space to get any of my bicycles in the back (mountain or road bike) – that was disappointing. When loaded with camping gear and fuel and taking off at 10,000′ density altitude in a tight mountain canyon, 150 HP never felt like an excess of horsepower but it was always enough. At low altitude on a cool day with a light load, the performance was shocking (for someone from the high, hot desert).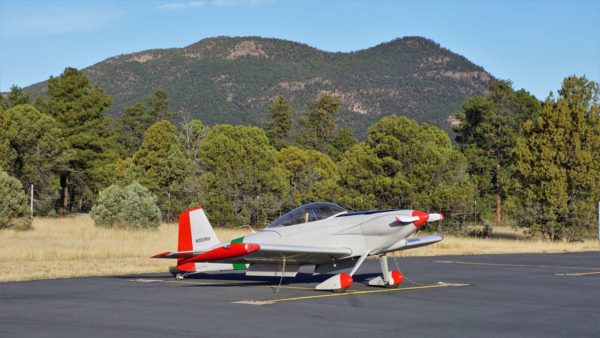 The RV-4 obviously offers another seat. That is HUGE. However; for me and all the insulation (blubber) that I carry with me, the people that can fly with me is still pretty limited – mostly very small folks. That said, SPACE can be super nice. Especially for things like a bicycle! My road bike only weighs 18 pounds and will fit inside with ease. My mountain bike is 35 pounds, it fits too (I mean, one or the other – not both). That is REALLY, REALLY great and affords all kinds of new opportunities. If super long skis every came back into style – I'd be able to get some nice 230cm boards back in there!
Having navigation, strobe, and landing lights on the RV-4 is another HUGE thing. Obviously it means that night flying is possible – and I hope to take advantage of that to a very limited degree (full moon and all that). What is super about it is the ability to depart very early in the morning and fly into improving light.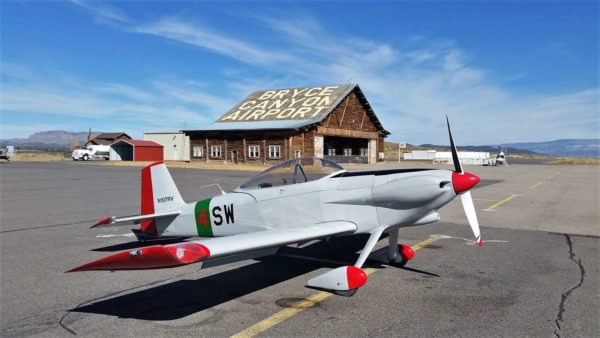 Some observations about tiny but noticeable things:
The forward most portion of canopy on the -3B presses down on the top of fuselage/cockpit cover to form the "seal". A rubber seal/weather-stripping is required to make it air tight. If it is not air tight, you get a breeze right in your face and, occasionally, a small bug that is at just the right place (and it smacks you in the face at 150 kts). The -4 has a much better construction approach to this area such that there is no air leak.
Glare shield: related to the above, the -4 has a glare shield that does a good job protecting the instrument panel from the sun. The -3B does not.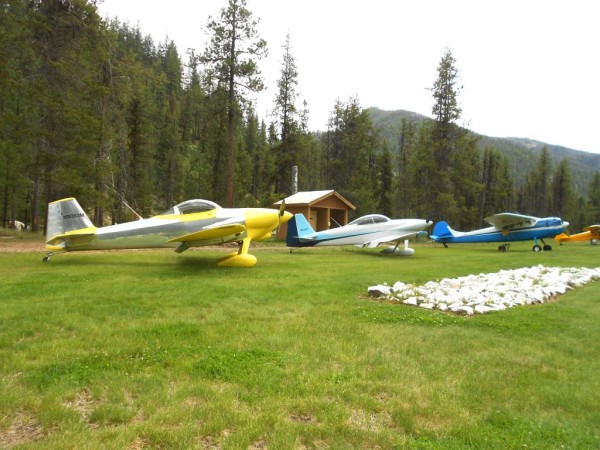 Some things that are not really airplane specific:
Autopilot: The -3B had a TruTrack unit that was coupled to the GPS. I initially thought this was a bit silly but later found it to be wonderful. Long cross-country flights were easy. Sometimes I would fly, sometimes Daisy would – either way, I was not nearly as tired at the end of the flight. It also allowed me to occasionally focus on other things like folding a chart or finding something I had dropped. I never got into hard IMC but, if I had, I would have let Daisy do the flying back to good conditions. The -4 will be getting an autopilot at some point.
Overall, they are both fantastic airplanes!!
Prop: The metal Hartzel was nice as I didn't worry about unimproved runways, rocks, or rain (though I didn't try to hit them with that prop either). However; one is limited to 2500 rpm with the Hartzel. The Catto is able to turn up a bit faster and that equals more power.
So, to the flying and comparison…
My "feel" is that they are nearly identical.
The -4 seems every bit as easy to land as the -3B. I've been making full-flap approaches at 60 kts (indicated), over the numbers at about 55 kts, and she lands so smooth and easy. We haven't fought any huge crosswinds yet but we have flown in fairly serious wind. Landing with a 25 kt gusting wind from 30 degrees or so off runway heading is not a huge amount of work.
Aileron rolls seem just a wee bit slower in the RV-4 but it is impossible to be certain.
Visibility out of the RV-4 seems very slightly better. I imagine that this is due to being slightly further forward on the wing and sitting a bit higher (again, this is an impression, not a fact).
The cockpit feels a little bit "roomier" in the RV-4 and I have a tiny sensation that it is a larger airplane when we are in the air. It is, but just barely so I'm not sure why I feel this way.
Overall, they are both fantastic airplanes (the best I've ever flown), are both extremely capable, and are nearly identical in terms of actual "feel."
(Visited 48 times, 1 visits today)