Filling Christmas day with activities was priority numero uno for me. The day was not forecast to be great with some wind all day but doing some flying was important so I disregarded that little issue. Finding Christmas Dinner was high on the list of priorities!
I had the engine heater setup the night before and the timer was set to have the engine warm by 10 AM. Sure enough, it was!  The day was a relatively cool 32-ish degree  with about 10-15 knots of wind. Not the type of perfect day that New Mexico regularly offers but close enough!
I flew west towards the Continental Divide and then south.  The Bear and Magdalena Mountain ranges passed off my left wing as I slow cruised just enjoying the time and scenery.  The Rio Grande river, I-25 Interstate, and most of the population runs along the east side of these two mountain ranges. The west side, where I was, is extremely sparse and beautiful. There was a dusting of snow which provided a nice contrast to the normal look of the area. The wind was definitely blowing as the bumps were pretty good near the peaks of the mountains but my little RV-3 doesn't mind and just pokes right on thru them.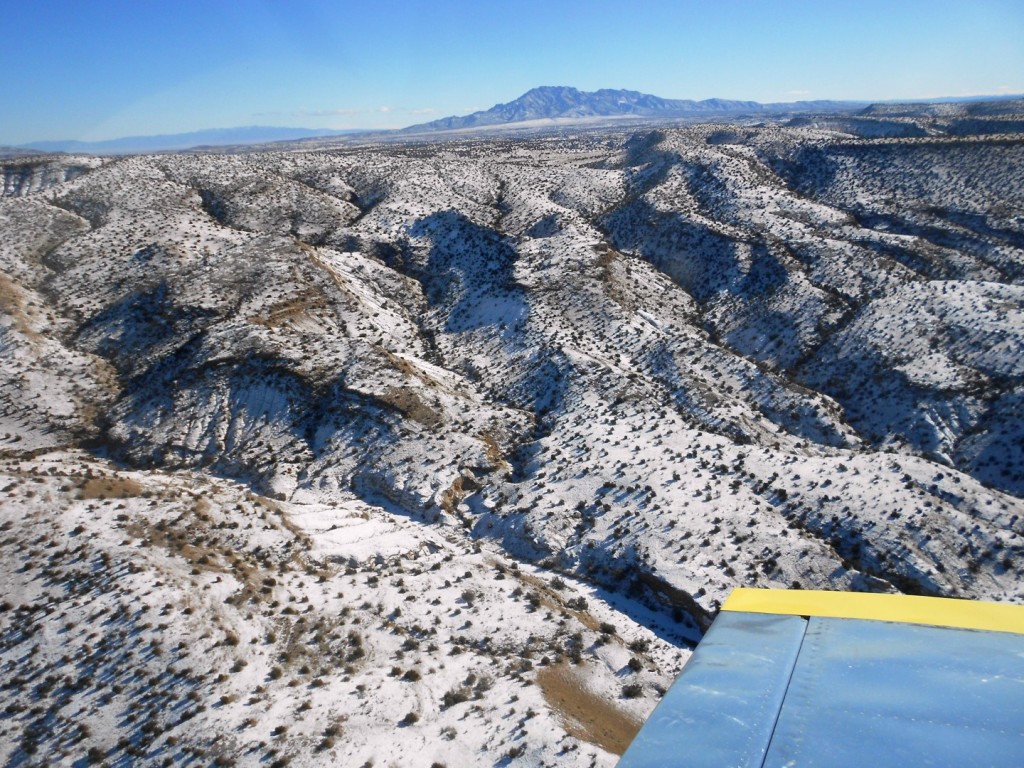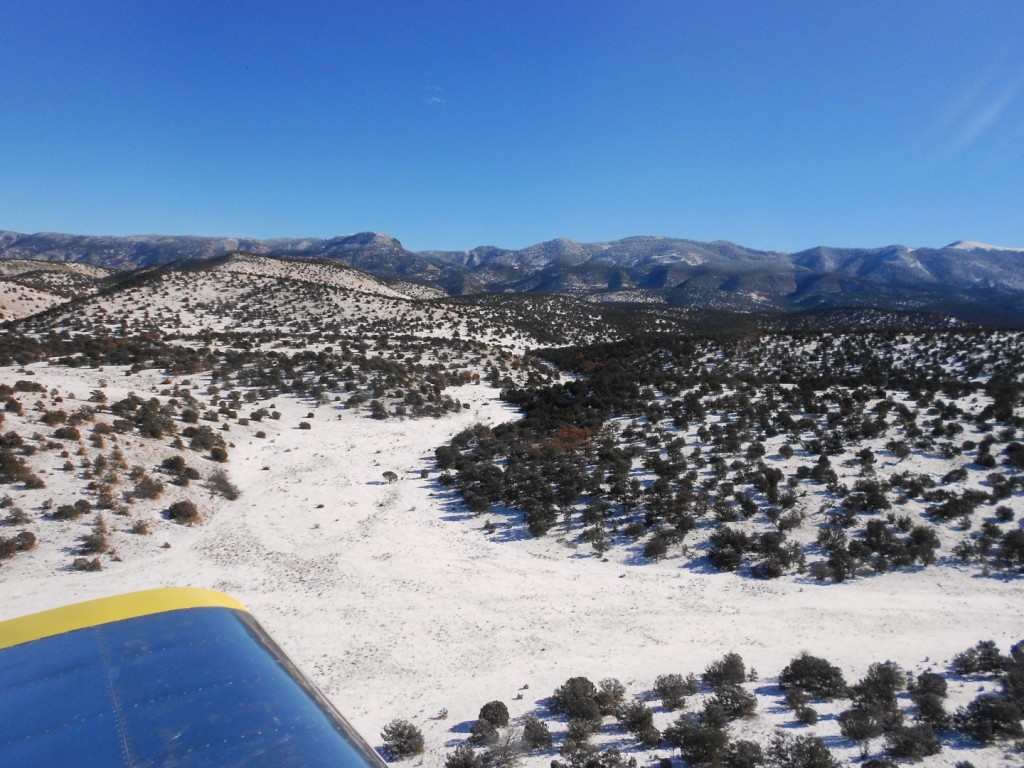 After passing the south end of the Magdalena Mountains, I turned back to the north along the west side of the mountains and headed for Socorro. I thought that there might be a chance of finding someone hanging out at the airport and finding Christmas Dinner in the vending machine.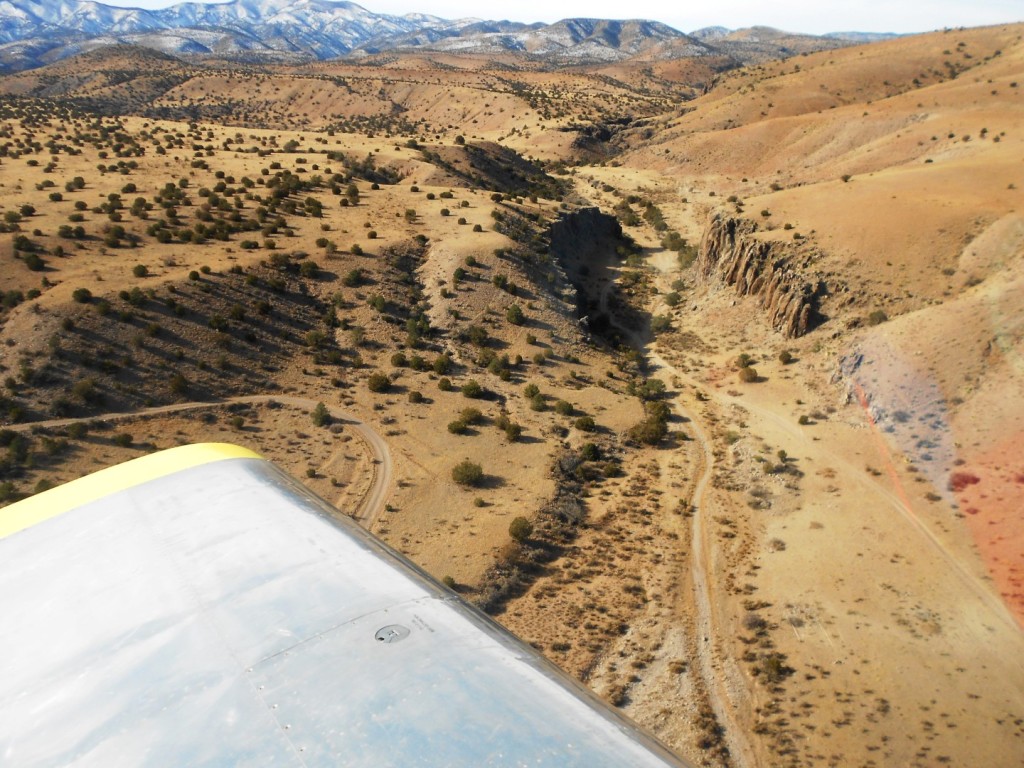 The wind was blowing 15-20 knots at Socorro and was kind of chilly.  There was absolutely nobody around and I could not even find a vending machine.  A big strike out!  I read a few aviation periodicals that I hadn't seen and headed north.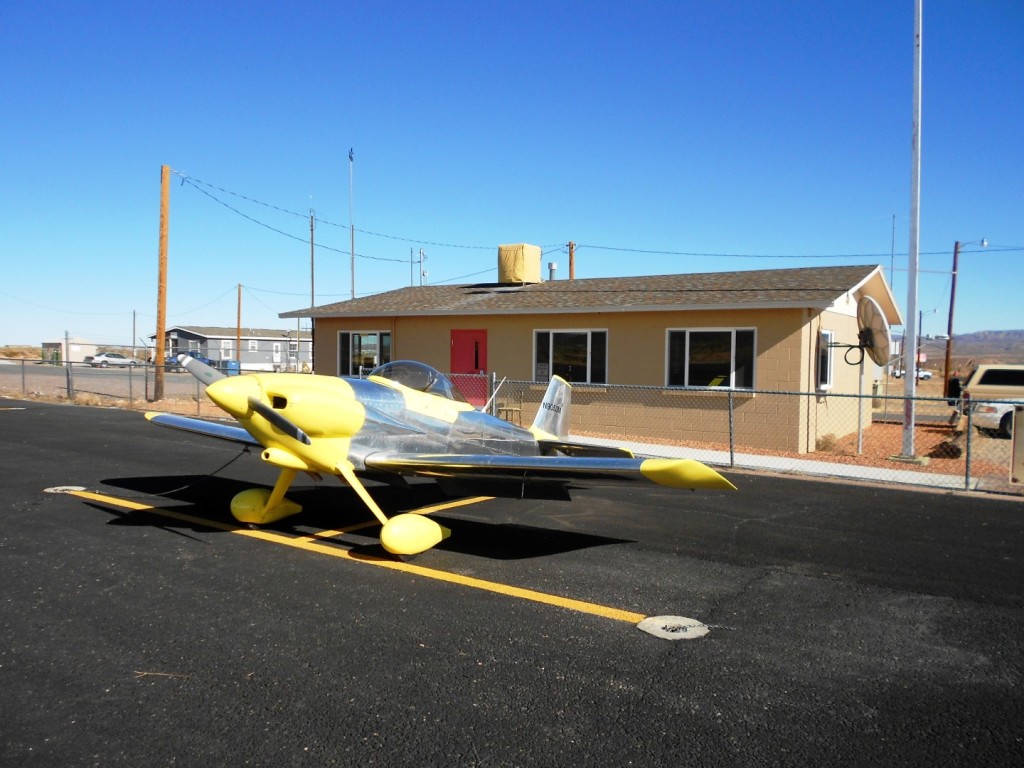 My second stop was at Belen, hoping to at least find Christmas Dinner.  This time, a fellow was there ferrying an aircraft to Montana but fighting a weak cylinder.  The vending machine offered only soda.  So, a little company but a total bust on Christmas Dinner.  I read some more magazines and headed for home.
Total time for the entire jount was about four hours including the breaks.  This type of sightseeing is spectacular – I love getting to see this wonderful planet from the air! If you haven't gotten out and done something similar lately – DO IT!!
(Visited 124 times, 1 visits today)