Several weeks ago I stopped at the Double Circle Ranch backcountry airstrip in Arizona.
Yes, I know, I am way behind on my video production…  🙁
I mentioned the stop at Double Circle in the this post and I still feel the same way – it is a really neat place!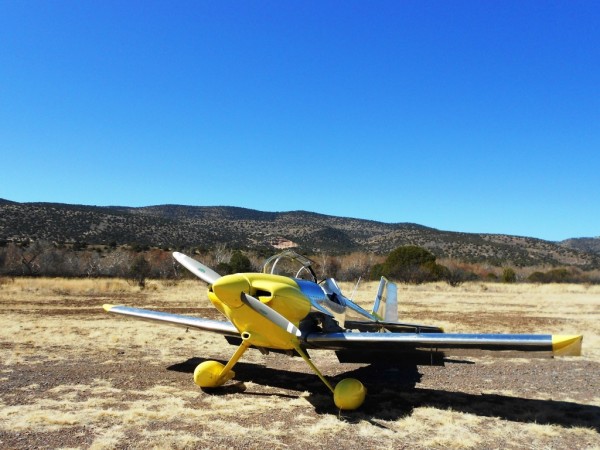 The runway is a fairly narrow, about twenty feet I think; but plenty long.  There is a culvert that crosses at about the 1/3 point from the north end.  You MUST be on the centerline at this point as hitting the exposed ends of the culvert and/or ditch that runs into/out of it would not be a wonderful experience.  You can see this culvert in the video.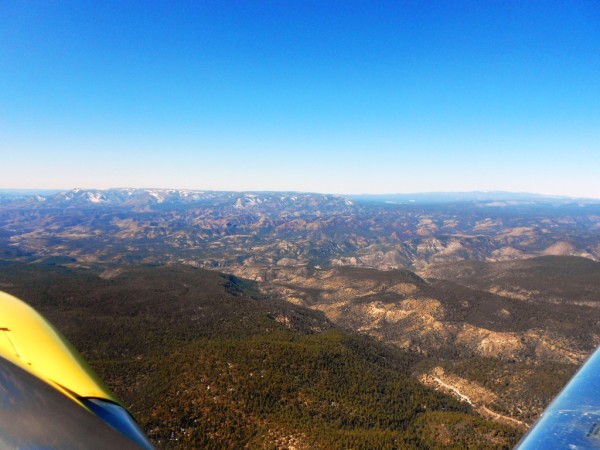 This was a working ranch until the 50's or 60's and is now a ghost-ranch.  Most of the log buildings are falling apart but the "dance hall" building was in great shape.  As you can see from the photos, it is a huge dance floor with a massive stone fireplace.  Very neat!  I can imagine this being a center of attention and a lot of entertaining being done here as this is a pretty remote area – not many settlements nor Wal-Mart's. The camping here would be fantastic but that was not our plan for today.  The Arizona Pilots Association has sponsored a fly-in/camping weekend here in the past and it was very popular.  It is my understanding that they are attempting to get restroom facilities and water available for this coming flying season.
The video below shows an approach from the south and then a landing from the north.
Enjoy!!
(Visited 161 times, 1 visits today)