A friend and I decided that we needed a dose of camping after our long and cold winter.  I know… it really wasn't long nor cold. For us desert dwellers, it seemed like it was.  The best weekend opportunity seemed to be offered by the Arizona Pilots Association and the Grapevine backcountry airstrip located at Roosevelt Lake.  Our Arizona contacts reported that there would be several folks there so the plan was on.
Our community had recently lost a fellow aviator and his memorial service was planned for Saturday morning.  My camping/RV-4 buddy and I are represent two of the four aircraft that comprise the local missing-man formation team. In hindsight, the plan was kinda funny.  Our flight of four departed from home, joined up, and loitered until the scheduled time. We then made the missing man formation pass and landed at an airport near the memorial service. A friend picked us up at the airport, drove us to the memorial service, and then returned us to our airplanes afterwards.  We then flew home, loaded our camping gear into our airplanes, and headed west!
Phew… it all worked out just fine.
The one hour and forty five minute flight to Grapevine was grand.  Our route takes us over the continental divide, Mount Baldy, and the Salt River Canyon.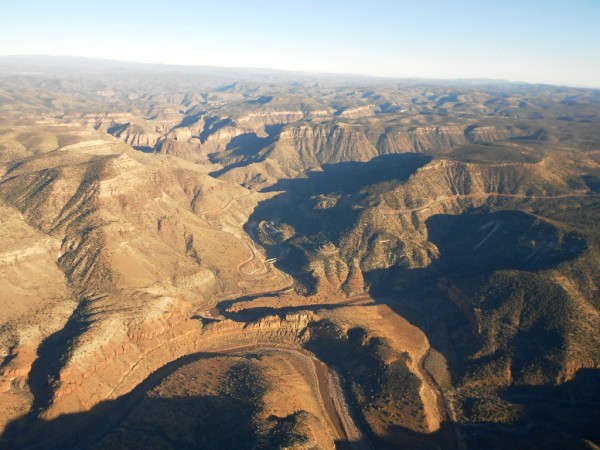 We landed as dusk was setting in and many airplanes were departing Grapevine for home. The paved runway is in surprisingly good condition. However; if you are used to 150′ wide runways at international airports, you might be surprised – it is nothing like that. For a backcountry airstrip, it is fantastic.
We quickly came to understand that the event there was mostly a DAYTIME get together!  However; one other fellow and the hosts (in their motorhome) spent the night so we were not all alone!
Our hosts fixed us up with dinner, a campfire, and even Peach Cobbler made in a dutch oven with ice cream!!!  Now that was camping!!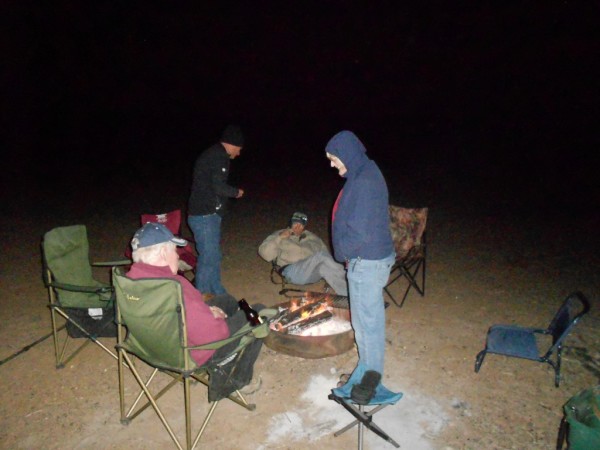 I'm simply not a very good camper!  I have the "stuff" but apparently not the "right stuff."  It is Arizona but the temps really dropped off over night and there was a bit of frost on our airplanes when we woke up.  As usual, I didn't sleep all that great being cold and uncomfortable. 🙁
I woke up, jumped into my clothes, and started walking to get warm.  As soon as the sun came up, the temp started rising quickly and soon we were stripped down to t-shirts!
Our route home took us over Superior, AZ and the large copper mine.  This is a sight from the air.  It is amazing how much ground has been torn up and moved. It stretches for miles.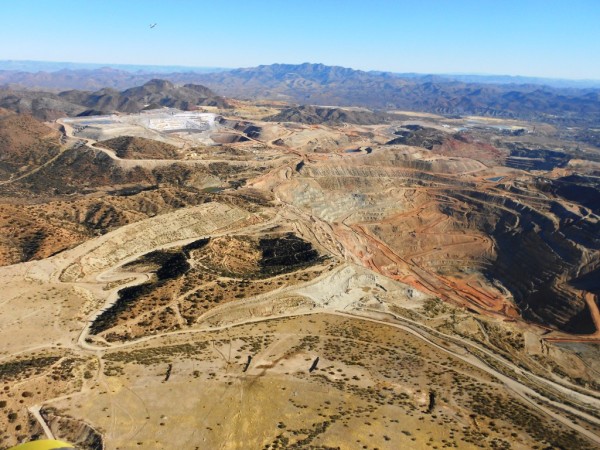 We stopped at the San Carlos Apache airport (Globe, AZ) and walked across the road to the casino for breakfast.  The prices were very low and the food was good.
Departing San Carlos Apache, we headed for Mount Taylor were we flew over the ski resort and the large snow covered meadows – very pretty!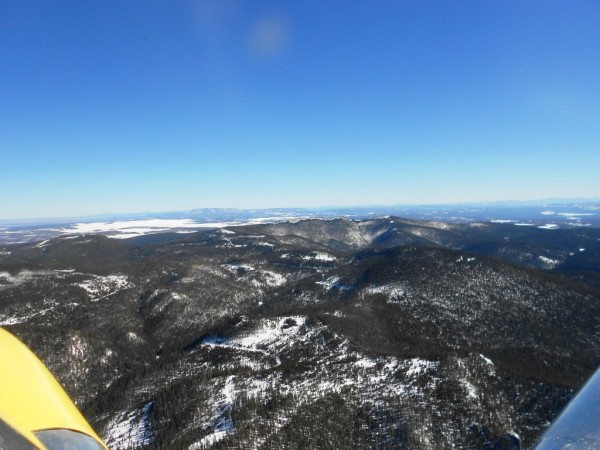 St. Johns, AZ is known for always having the cheapest fuel in the area so we took advantage of being in the area.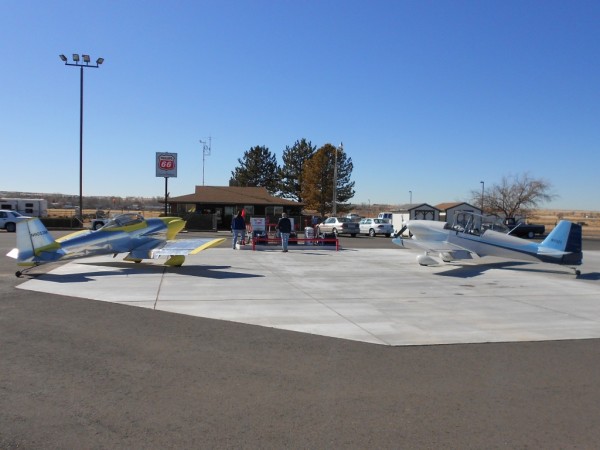 The remainder of the flight home was spent at no more than about 200′ AGL enjoying the spectacular mountains, bluffs, and rock formations. Typically, there is a lot of thermal activity in this area in the afternoon so flying low is bumpy.  Not on this day – the air was smooth even with the sun shining brightly.  The sun lit up the colors of the rocks making for another spectacular southwest sightseeing flight!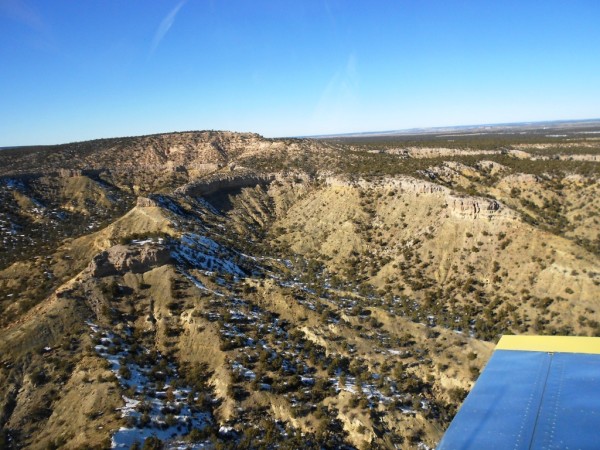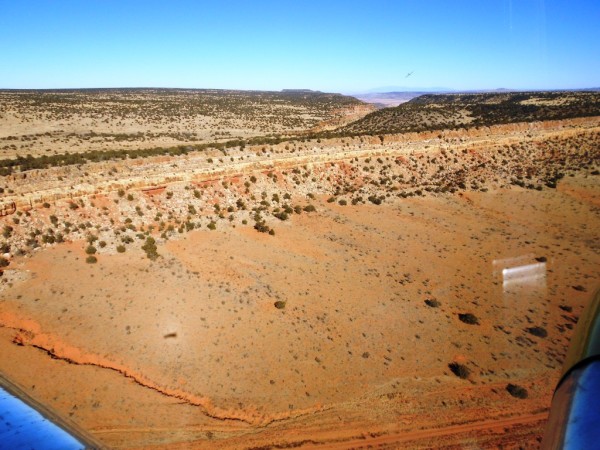 Soon enough, the camping trip was over and I was warm, comfortable, and sound asleep in my own bed!!  Once again, the little RV-3 took me on another spectacular trip!
My buddy made the following video of our trip.
(Visited 390 times, 1 visits today)