The bedroom of my Newmar Dutch Star (JBAM) is completely devoid of 12 volt sockets and/or 5 volt USB charging sockets.  Perhaps that was acceptable back in 2005.  These days, it is a royal nuisance.
So, I started looking for a place to install some sockets.  The trick is finding a spot with 12V positive and negative wires nearby.
The only good place I could find was in the TV cabinet and even that wasn't perfect.  There is 12V power for a cooling fan but it is switched by the light switch that lights above the bedroom window.  Since I rarely use these lights, I decided to pull the LED lights out, leave the switch on, and pickup power for the sockets from these wires.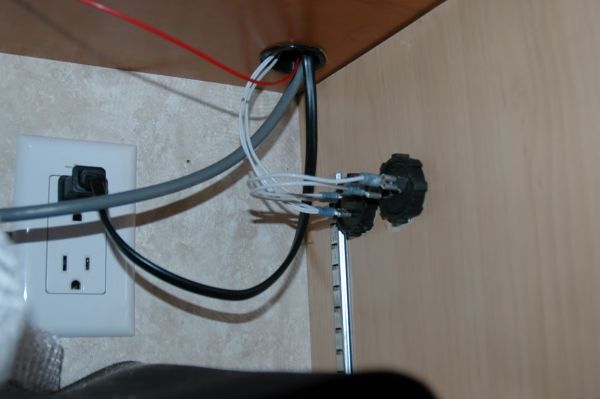 The socket I am installing is a combined unit that provides one 12V cigarette lighter style socket and two 5 volt USB charging ports (one 1 amp, and one 2 amp).  This particular model allows the two sockets to be separated from the face plate or installed all as one unit.  They are very simple to install by drilling two holes in the desired location, inserting, and tightening the nuts on the back side.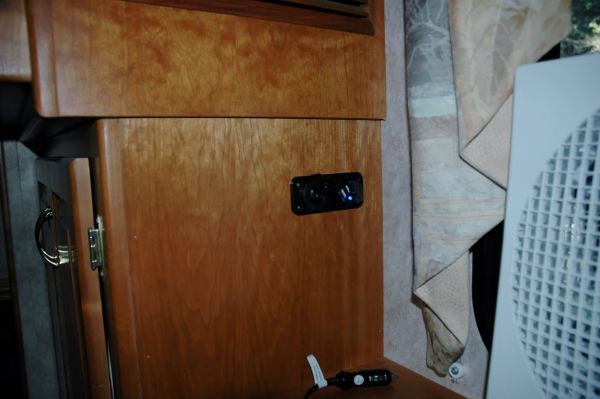 Now I can have my phone on its charger all night and still have it close to me. Better still, I can run my Fantastic Fan on warm nights and sleep in comfort.
The following photo is of a similar unit that I installed on the wall near the kitchen where the thermostat, roof vent switch, solar panel monitor, and Trimetric battery monitor is installed.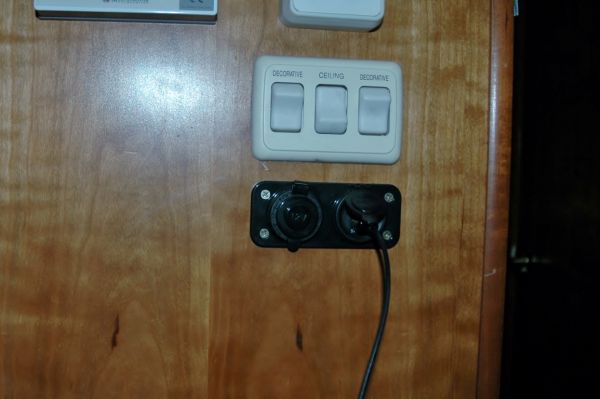 (Visited 261 times, 1 visits today)