Yep, Missy went to see the Doctor this past week. Nothing too serious, mostly just a checkup – preventative maintenance, if you will.
She needed her fluids and filters changed, had a tire issue to be dealt with, was leaking some oil/fluid, and just needed a good going over by a professional.
So off she went.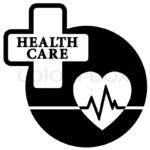 I am proud of her! She did very well during her visit – none of like being poked and prodded.
She now has clean fluids and a mostly clean bill of health.
Almost…
The doctor reported that she has some steering parts that are worn and in need of attention. Not a big surprise given her age. I already knew that she needed tires.
I was happy to hear that all of her brakes and rotors looked fairly new and were in good condition.
Hopefully she won't have to see the Doctor again for a good period of time!
(Visited 108 times, 2 visits today)