Slow and steady wins the race? That's what my little sister advised me when I was a little down with my very slow progress. I do not find this current deconstruction mode to be very exciting. It seems like every time I turn around there is another stripped bolt, broken screw head, or just something to overcome. I guess the positive view is that the interior is becoming larger and larger!
Nonetheless; I would really like to move onto the CONSTRUCTION phase of this project.
Regardless, painfully slow and barely steady it is…  Thanks Sis!
I must admit though, looking at these photos of recent progress is encouraging!
The driver side parcel rack is down now. It too came down with a nice big CRASH! Very exciting stuff!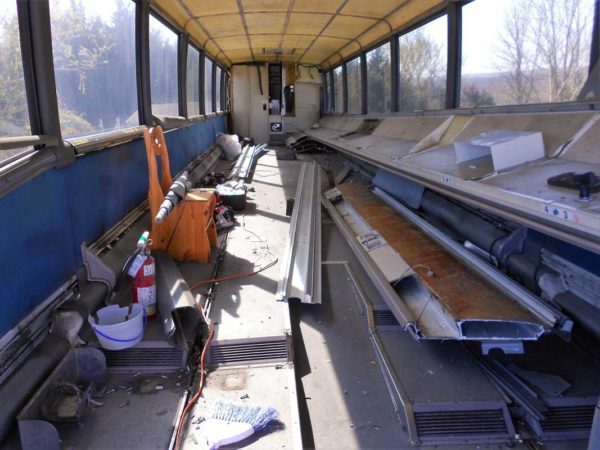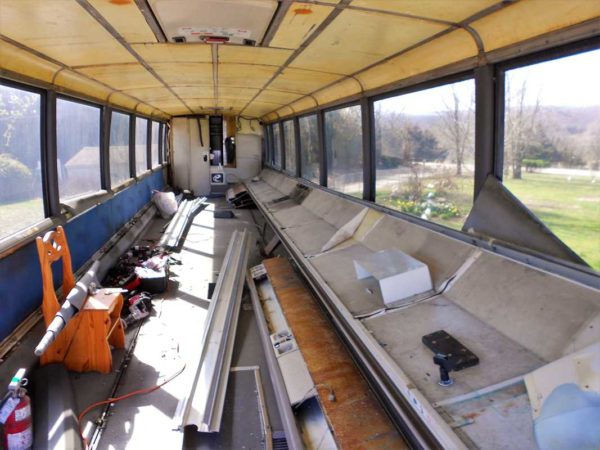 Experience did teach me a thing or two so it was stripped down pretty quickly and just had to be cut into manageable pieces.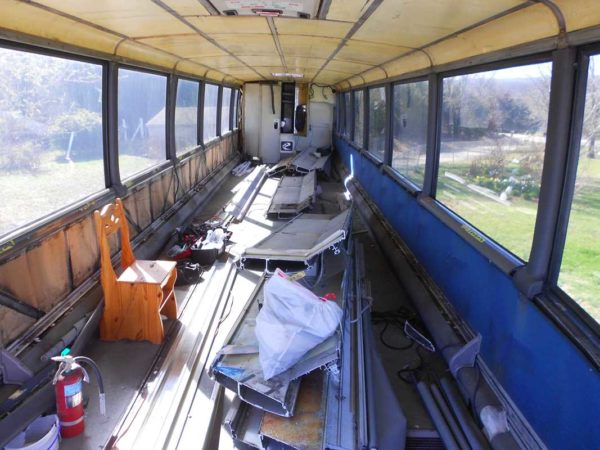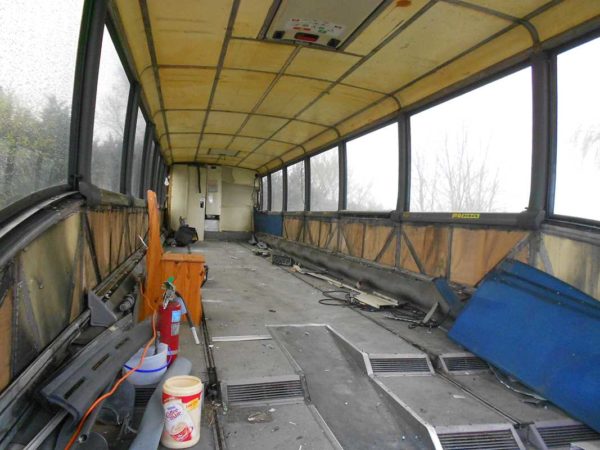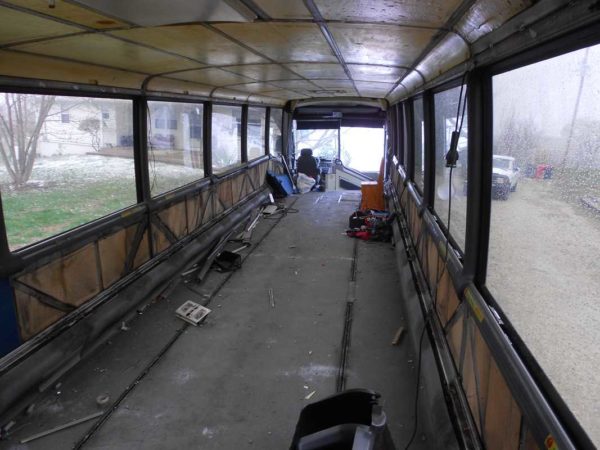 I've also removed most the lavatory/bathroom. It too is well constructed – no shortage of heavy materials and fasteners!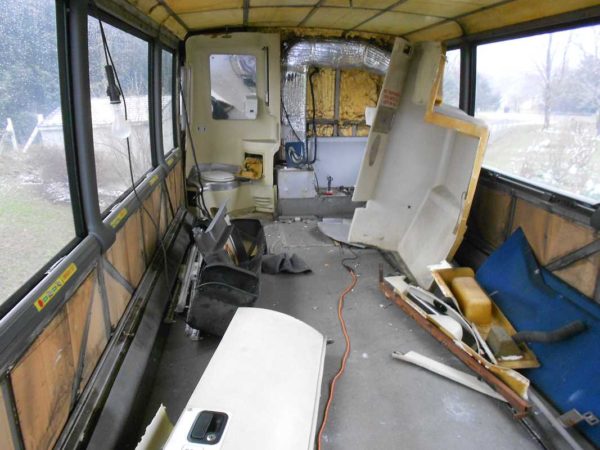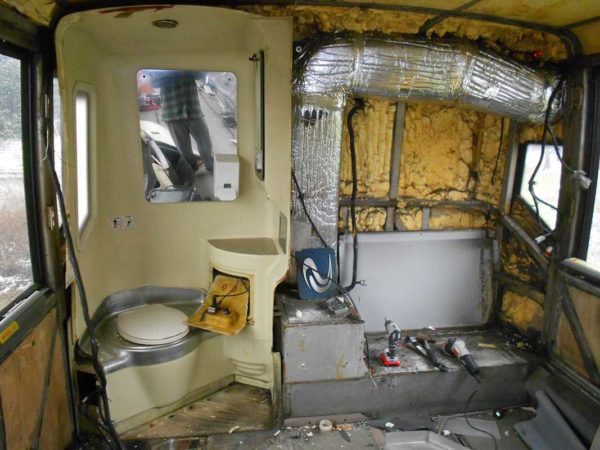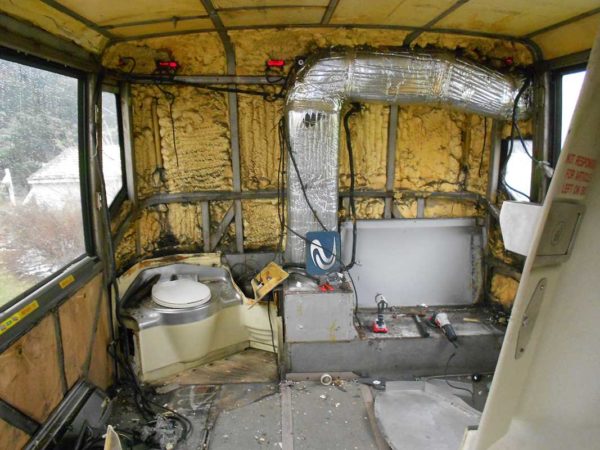 The reciprocating saw made pretty quick work of all those bathroom panels and now it is a small stack of trash waiting to go to the dump.
As everyone that has done a bus conversion has found, the air/heat ducts are FILTHY!  Mine were no different.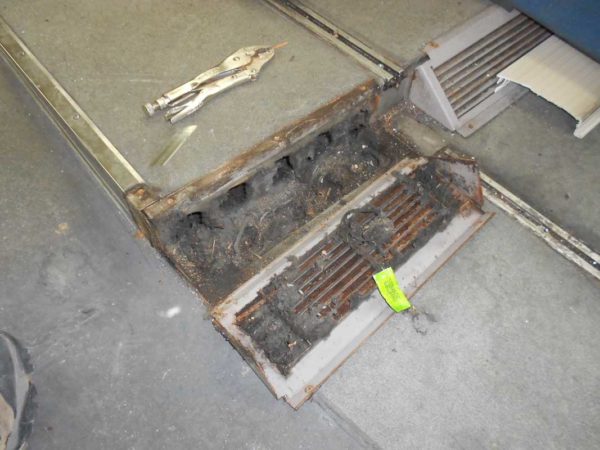 The heating ducts that run up each side of the bus along the floor are the next deconstruction task.  They are attached with several dozen hex head bolts. Every one of those bolt heads stripped out when I tried to loosen them. Ugh… These heating ducts and the lower portion of the toilet are all that remains. That is exciting!!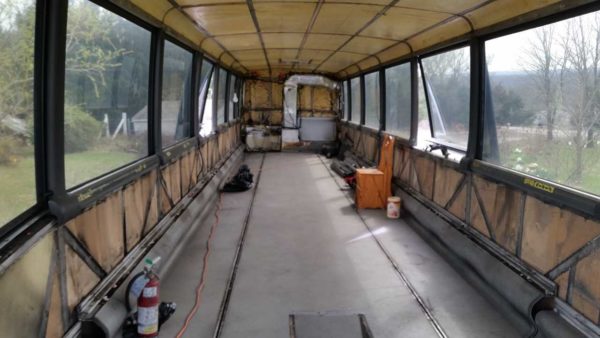 New chassis batteries were installed this week. They are the big 8D 12 volt batteries that take a real He-Man to lift. The old batteries were not holding a charge and their age was unknown. I am not a fan of batteries with an unknown history so two problems solved.
I've also received and installed Missy's new South Dakota license plates! She is looking bona fide now!
(Visited 156 times, 1 visits today)