Missy??
Yeah, I think that is how one pronounces "MCI" (the coach "brand"), isn't it??
In any case, I think "Missy" has a nice ring to it so that is her new name.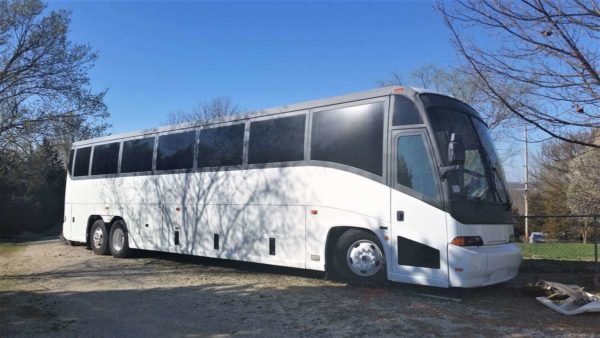 My plan is to turn Missy into a comfortable home that has a modern feel without being too guy-ish.
Firstly, this project WILL NOT be complete this month, or next month, or this year – probably not next year either. It is going to take some time. I'll tell you now, the answer to "when will it be done?" questions will be "Thursday" – some Thursday of some month of some year of some decade.
Since I do not have an eye for design or color, I am enlisting the help of friends and family that do. Hopefully this will prevent me from having a purple floor, orange window shades, red furniture, and a mirrored ceiling.
I also have no skills as a carpenter/cabinet maker so what I envision is way beyond my capabilities. I may have to get some help on the more difficult items or just keep building them over and over until they match my expectations. 🙂 That means that this could be a multi-decade project!! 🙂
The decisions that have already been made include:
No slide-outs – that is WAY beyond my abilities
Windows stay as they are but the ones that will eventually be behind cabinets will be blacked out
Residential refrigerator
Induction stove/cook top
130 gallon fresh water tank
105 gallon waste water tank
1740 watts of solar panels (four SunPower 435 watt panels)
Morningstar TS-MPPT-60 solar charge controller
24 volt DC house battery bank
I'll go into more detail on all of these areas down the road. For now, I just need to get the seats and parcel racks removed.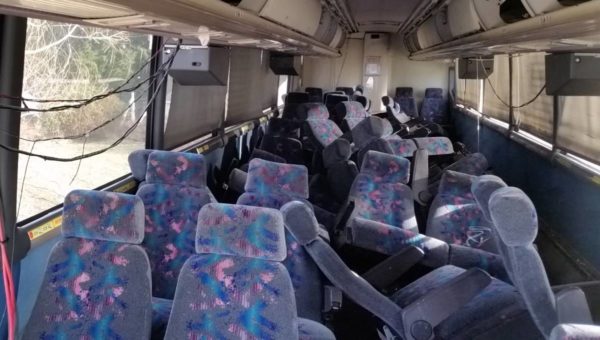 This removal task is proving to be more than a small project!!  I thought a free listing on Craigslist would have people running to claim these free items – for scrap if nothing else.  One guy was interested and spent a good bit of time on it but didn't remove much.  It appears the ole adage about getting things done has come into play – I will just have to do it myself.
I think all the activity here has settled down a bit so I hope serious progress can now begin!
Here is the ongoing status page. It is frequently updated with links to the latest progress.
(Visited 215 times, 2 visits today)