Ok, first off, I'm not as dumb as I look. At least I didn't think so… maybe this event proves that I am wrong. Water leaks can be elusive!
A couple days ago, my water pump started cycling on for just a couple seconds about every thirty seconds.  Having had a water leak last fall, I knew exactly what this meant  – a water leak!!  So, I started searching for it.
I searched and searched and searched.  I poked around all my basement bays, I tore the interior apart, I stared at the ground under the coach hoping to see the water leak or drip.
The water never dripped and didn't spot a drop anywhere inside the coach.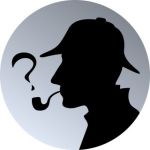 I repeated the above exercise repeatedly telling myself that I just needed enough water to leak before I could spot it.
I repeated again, and again, and again.
By this point, I was getting pretty annoyed that I wasn't seeing any water leak. I started thinking that perhaps my pressure switch (internal to the pump) had failed. Being unable to do anything about that, I thought harder.
It finally occurred to me (while staring at the plumbing) that there is a valve used to fill the water tank from city water.  The valve seemed to be closed but I opened and closed it a few times and made sure it was good and snug.
The pump cycling stopped….
Ugh..  Apparently, unless something new develops, I was pumping water from my fresh water tank into my fresh water tank. There was no water leak other than within the water system itself!   I can only imagine that this happened because I did not fully close the valve after winterizing the system, I hope my experience will help someone else.
Oh, another little tidbit that a I learned previously.  Air in the system (e.g. hot water tank) can cause the pump to cycle occasionally.  Ya gotta run some water thru the system to flush all the air out and maybe even open the hot water tank pressure release valve (momentarily) to purge the air. At least that's how it works on my Pace Arrow motorhome.
(Visited 47 times, 1 visits today)