The first ten feet or so of the coach floor slopes up about six inches. I believe this was done mostly to improve passenger view though it was a slick way to incorporate some air ducts and transition passengers from the stairs up a bit higher over the storage bays. Regardless of the manufacturers logic; this portion of the floor needed raised and leveled to match the rest – I want a one level home.
It turns out that I spent several hours custom trimming 2×4 and 2×6 lumber to fit "just right" as nothing was level.  Argh!!  I hate that.  In hindsight, I think the manufacturer had reasons for doing this (not level). As before, none of these reasons apply to me.  It seems that the U channel into which the seats mount is a low point (on each side of the coach).  I think this may have been for drainage purposes.  In any event, it was a nuisance to me.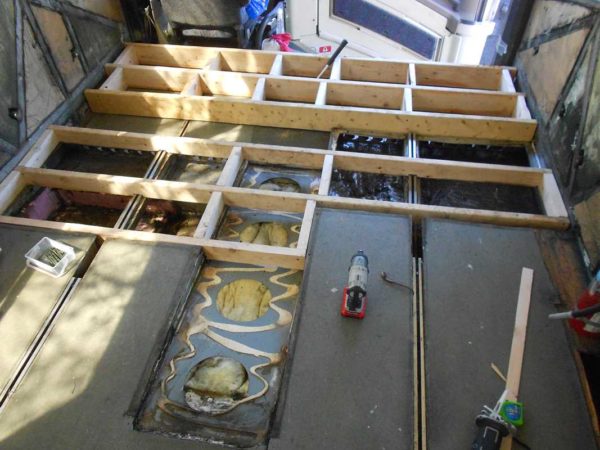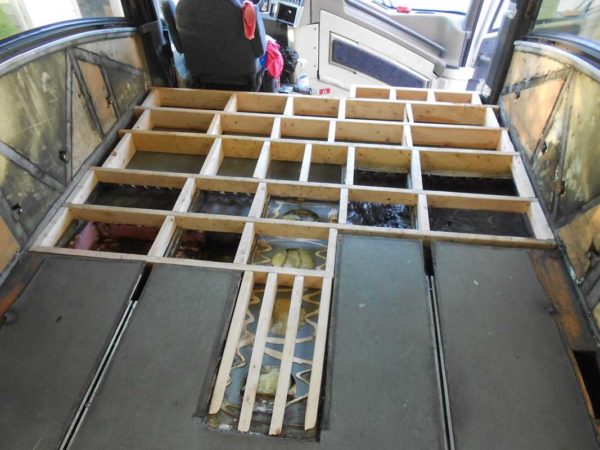 I had contemplated what to do with all that space under the floor and was thinking of heat exchangers for the house and/or somewhat 'hidden' compartments for long items (fishing poles).  However; the quest for a "solid" floor ate up most of the space.  I probably should have constructed the raised floor out of steel and then would have had much more usable space.  Oh well… an idea for the first remodel – a few years from now. 🙂
One the joist structure was in place, I filled the voids with insulation.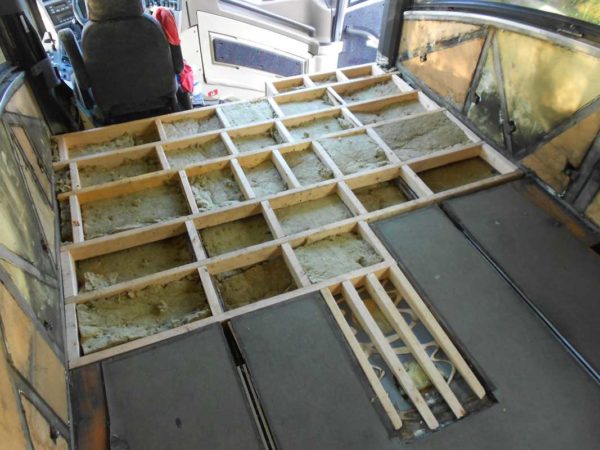 This area in the front of the coach is over the front wheels and suspension so no basement – this means that the floor is exposed to the outside air. So, the more insulation the better.
I then laid down a sheet of 3/8″ plywood, a 1/4″ thick layer of cork.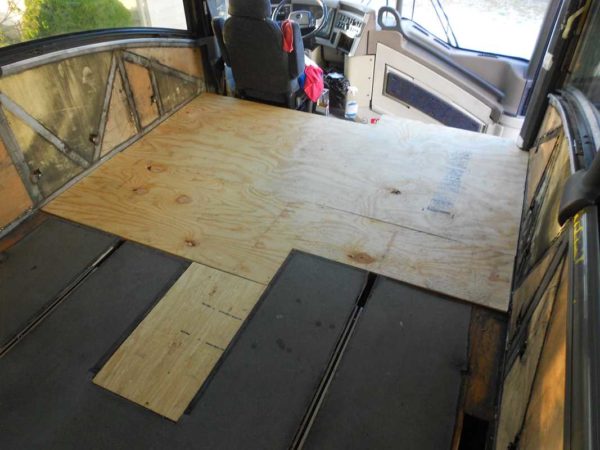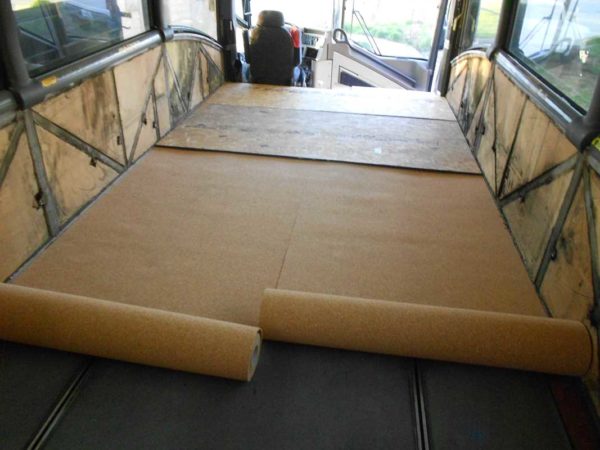 And finally a layer of 7/16″ OSB.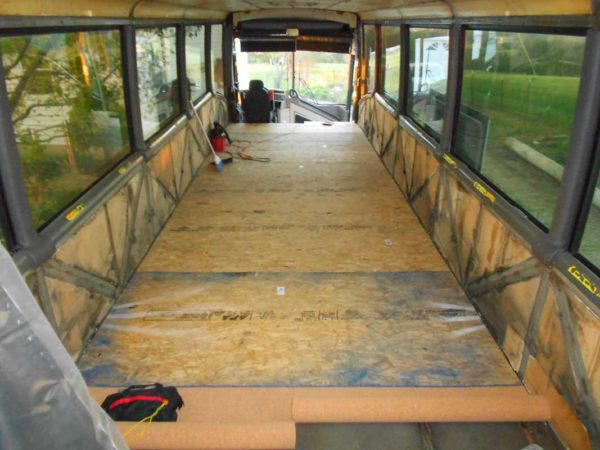 That is the sub-floor.
I've done some complaining so now some kudos. Kudos to MCI for making the inside width exactly eight feet!!  This makes it so very easy to lay down sheets of plywood, cork, etc. without having to do any trimming.  Very nice and well done MCI!!
I'm not yet ready for the real floor but, when I am, I expect it will be rustic looking wood such as this Allen+Roth "Saddle Hickory Handscraped Wood Plank Laminate"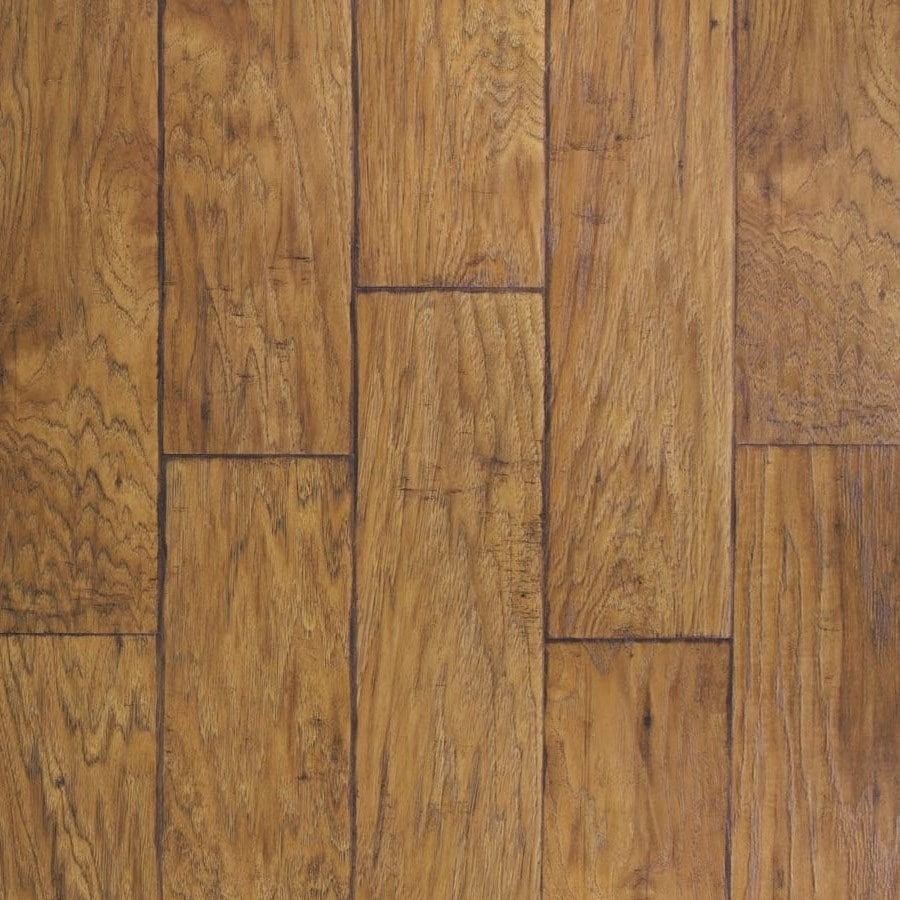 (Visited 136 times, 1 visits today)