I've been unsuccessful at finding someone locally that would install a hitch, at least on short notice.  So, it became another DIY project.
There are no "fit charts" for an MCI bus so I have to figure these things out as I go.  I purchased a universal hitch from eTrailer.com and started to work.
I first had to do some trimming of the brackets. This photo is with those changes made and paint applied.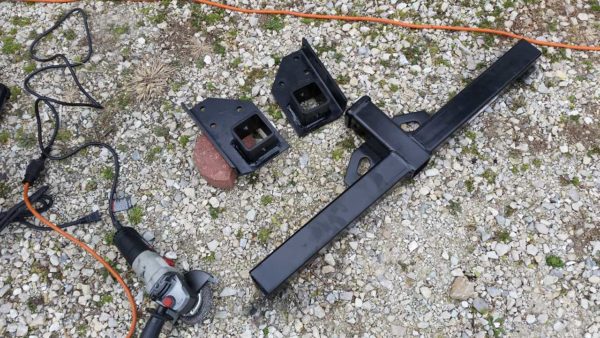 While drilling a hole thru the passenger side frame rail (which is a boxed rail), oil started pouring out.
WHAT!?!?!
… and up through the ground come a bubblin crude. Oil that is, black gold, Texas tea…
The only difference between me and Jed Clampett is that I didn't become a millionaire…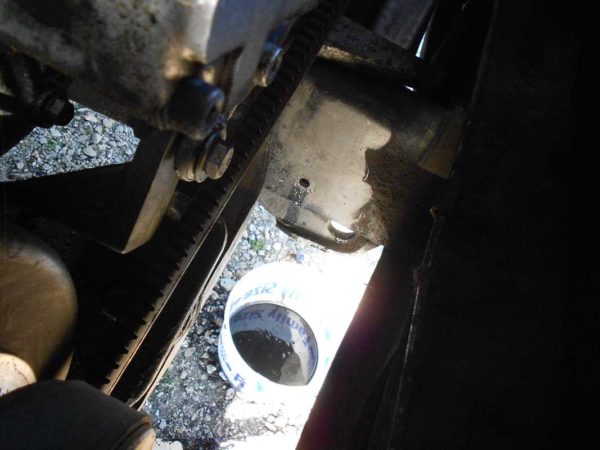 There are no oil lines running thru the frame rail and no reason for there to be oil inside.
So, I drilled a small hole in the bottom and out came a whole bunch of water followed by a good bit of oil. Actually, it was probably less than a quart in total but that seemed like a lot when there should not have been any liquid.
I can only guess this was years of build up in a "pocket" (of sorts).
Always something interesting!!
(Visited 107 times, 1 visits today)