A wee bit more progress on my bed frame last week, I nearly forgot to tell you!
I was "organizing" and that led me to look for more inside space. That caused me to start thinking about at all the space under the mattress and decided it was time to make the bed frame into the "flip up" style.
I had already ordered these gas springs and these angled mounting brackets and these flat mounting brackets. I also had three typical door hinges. The gas springs are 20″ long and 110 lbs of force each.
I kinda hate to take credit for much, it was very simple. A little cutting to make slots for door hinges – so the top would lay flush with the bed frame – and a few screws and it was done!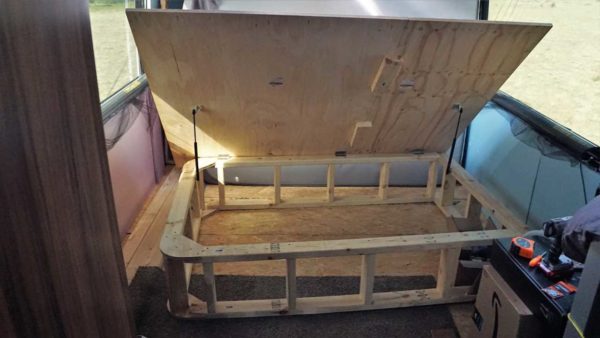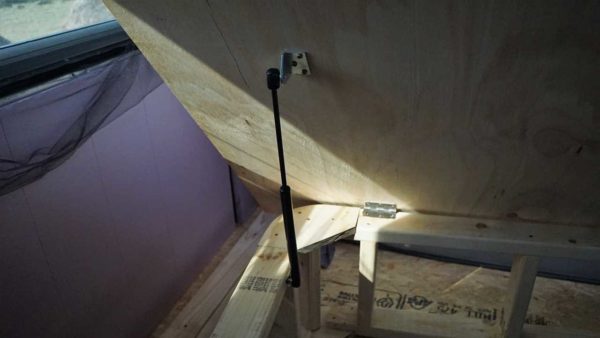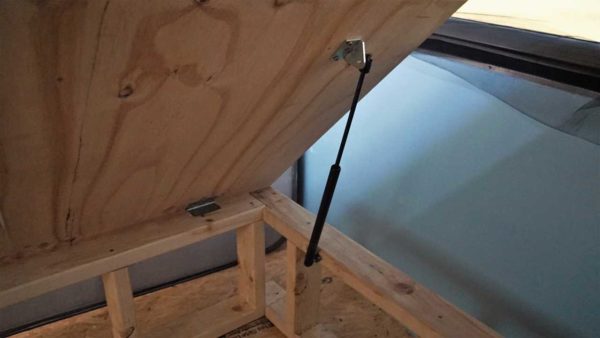 Oh wait… I had to pull some high school geometry out of my head for mounting the gas springs!! 🙂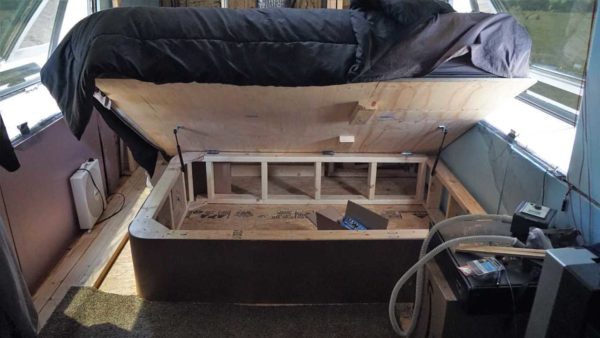 The beginnings of the exterior 'finish' was also installed.  Eventually I will apply some of the same veneer that is on the cabinets. However; I didn't want to over do it today – slow and steady – right?!?!
Now I get to fill all that space with STUFF!!
(Visited 71 times, 1 visits today)