A bit of progress to report!
I've been working away on the shower.
Wait… that kind of implies that I have been consistently and diligently working on it. That is not true….
I've been occasionally working on the shower…
The walls are up, the base is down, the drain is in, and the floor tiles are in place.
However; no grout, nothing on the wall, and no enclosure. Nonetheless; it is sort of starting to look like a shower.
The studs on the sidewall were a real pain.  You can kinda see how much the side of the bus curves. I wanted a straight/vertical shower wall so I had to custom fit these wall studs.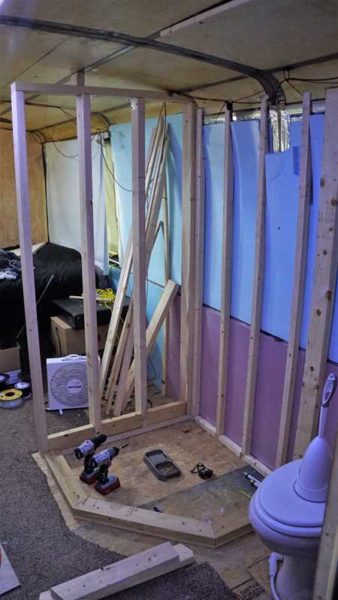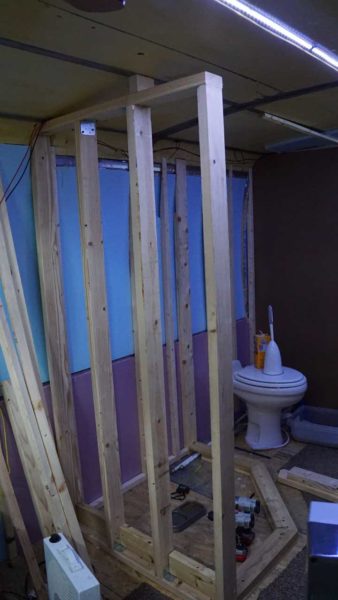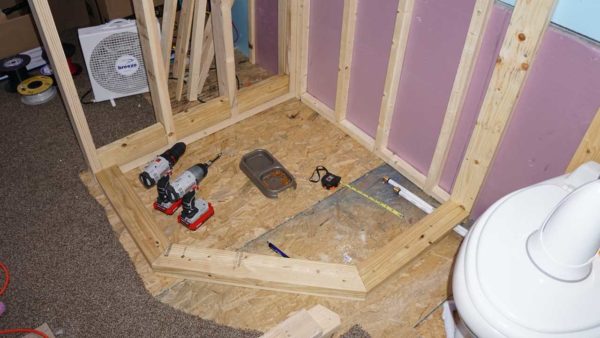 Just before laying a big glob of mortar in the shower.  That is reinforcing metal "screen" in the pan and around the step.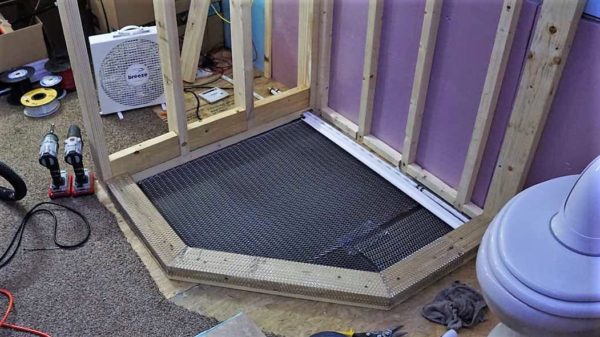 Walls installed and waterproofing material applied.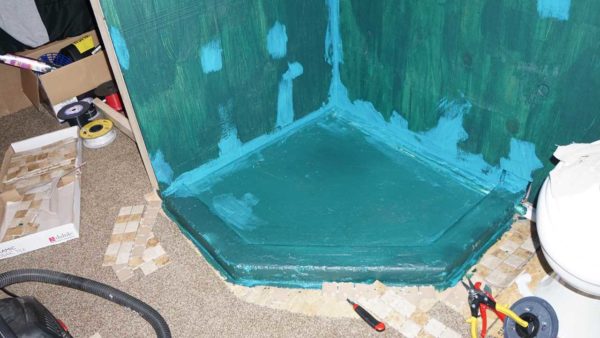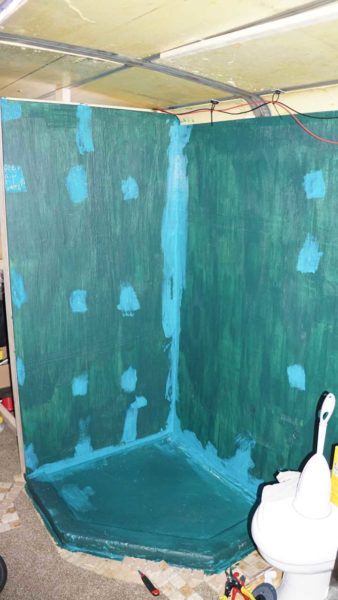 Finally, the first look at the shower floor tile.  I am not happy with it – several tile moved on me while it was curing. I would not put it past the bus boys to have been the ones to move them…   No grout yet, just the tiles and thinset.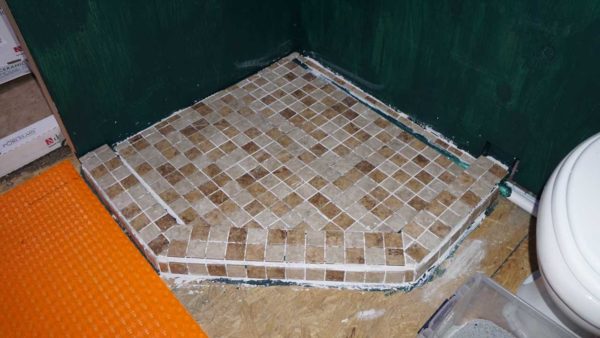 The Samsung convection oven/microwave is "set" in place but not yet permanently mounted.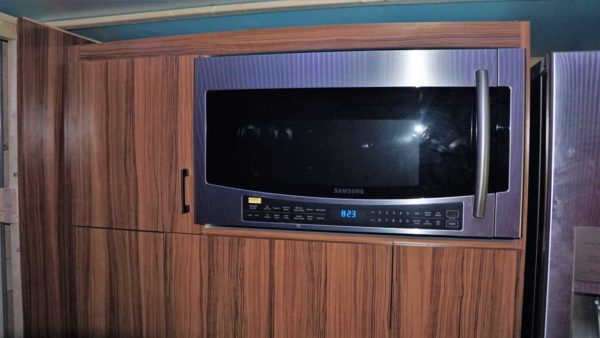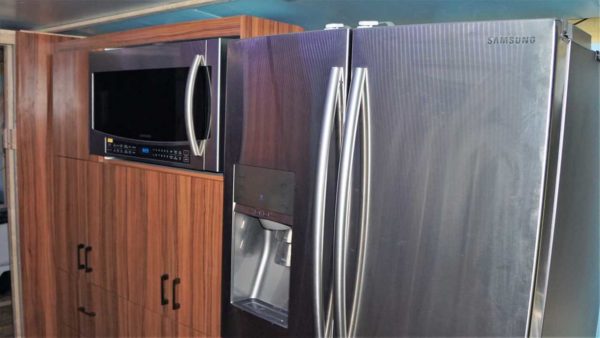 On a VERY positive note, Woody and Buzz's tower of terror is fully assembled and in use!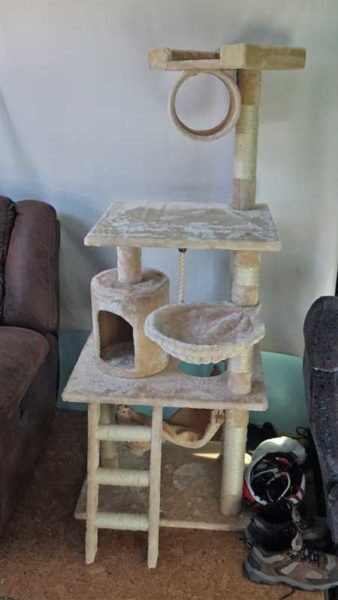 They have not yet spent much time at the very top but the middle two levels are heavily used.  They seem very happy to be able to leap from the dash to driver's seat to tower of terror to couch – the entire length of the living room – without touching the ground!!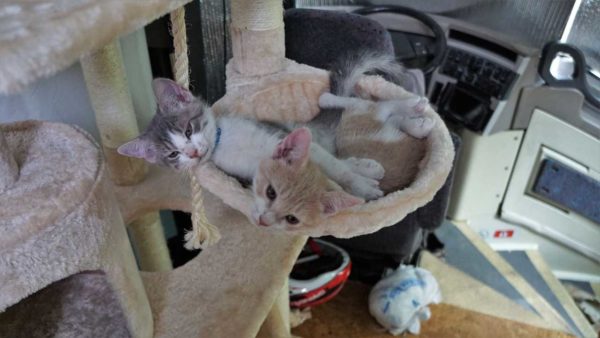 Oh, also, the flooring is down in the closet.  Nothing fancy but looks much better than OSB!!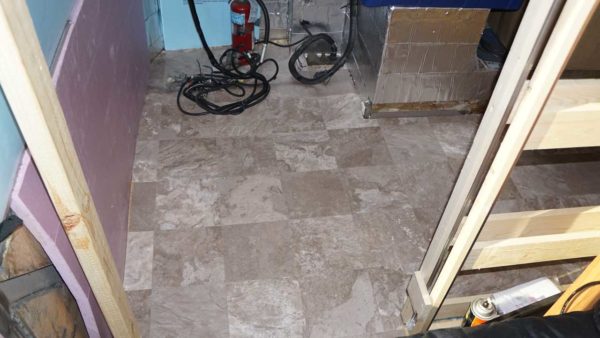 The weather has been spectacular here in New Mexico and visiting with old friends has been fabulous!
(Visited 82 times, 1 visits today)