More shower progress! Some earlier work here.
I've seen the waterless showers on Star Trek and other sci-fi films and now I have one!!
Putting up the wall tile…  By the way, some of my photos of the wall tile make it look really crazy.  It really isn't all that crazy, trust me.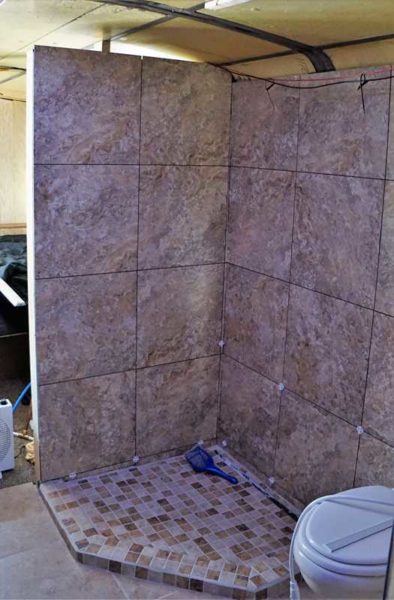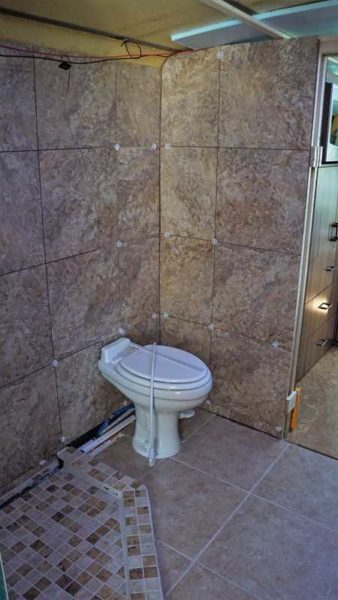 Grouting the wall tile…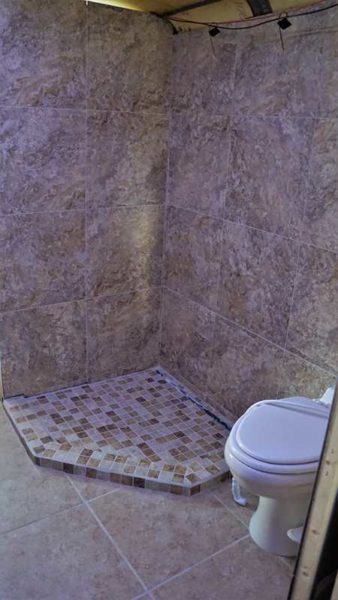 Working on the glass shower enclosure… I purchased a DreamLine Prism frameless shower enclosure from Amazon.  It is a 36″ shower – so plenty of room – has 3/8″ glass and brushed nickel finish.  I like it!
Some of you may remember this post in which I said I wanted a rounded shower.  Well… I couldn't make it happen.  They all came a bit too tall and cutting down tempered glass is not possible.  So, I went with this neo (three-sided) style instead (which was available in necessary height).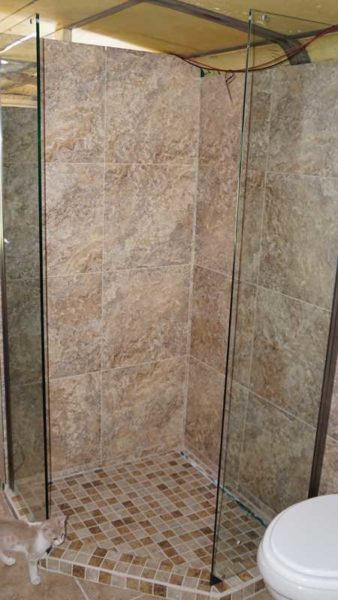 Overall, it was pretty easy to install.  Getting the measurements right is key. It has a magnet "latch" that will simply not be enough while driving. So, I'll have to secure it closed with something extra.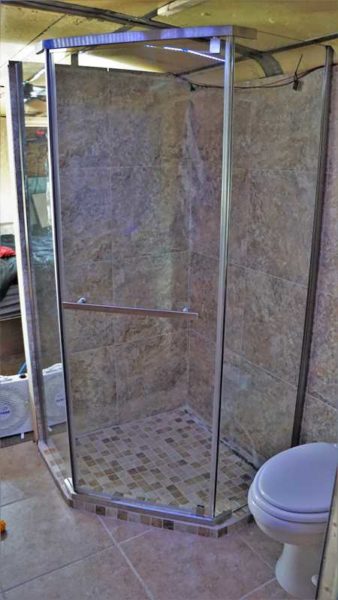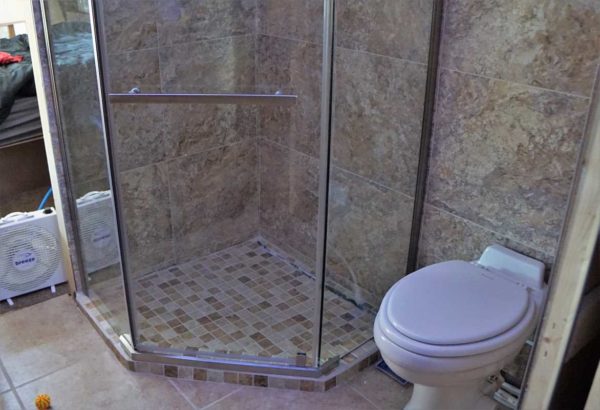 If you ignore the fact that there is no water faucet, no shower head, the drain is not finished, a little bit more grouting is needed and none of the grout is sealed; the shower is almost complete!  Finally!
Oh… no ceiling or lights or soap holder either….
Note from JD: More shower progress here.
(Visited 98 times, 1 visits today)