After our little adventure in SE Iowa, I was done playing around.
It was time for Missy to have a new set of tires.
I found pretty good pricing at a shop in St. Cloud, MN, scheduled an appointment, and off we went.
Just like the last time we went to the doctor, Missy was very well behaved and took the whole day in stride.  But really… what girl isn't excited about getting new shoes?!?
After the tires were off, it was easy to see that the passenger side seal on the drive axle was leaking.  So, a bit more work was required.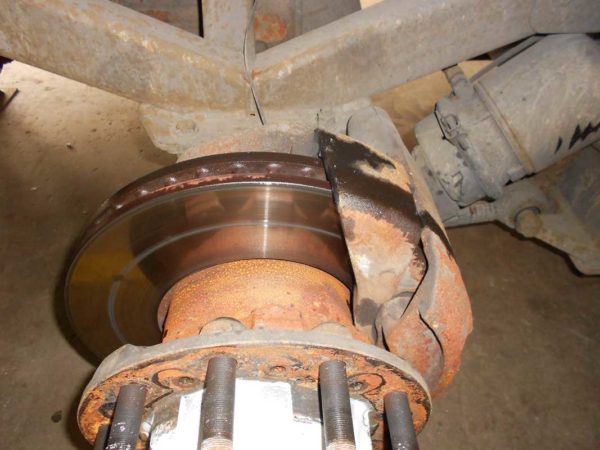 She has had an oil leak that I have been unable to track down. It is clearly on the passenger side.  I strongly suspect that the axle seal has been the culprit and am optimistic that we've now got it licked!
She also had a slow suspension air leak.  I had been hunting it down for weeks and finally found a few weeks ago.  It was in a T fitting on top of the driver side front air bag. I ordered a replacement and was ready to fix the problem.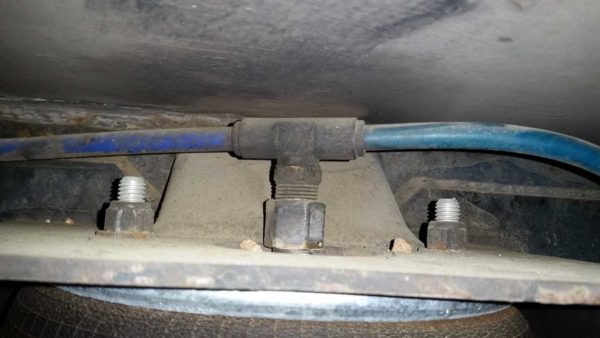 However; replacing it by myself (without proper jacks and/or stands) was a bit problematic.  If I removed the fitting, the suspension would collapse and, with my luck, I'd have my head sticking in there.  No matter what, with the suspension air dumped, the tire would cut off access to the fitting. Since she was on jack stands with her tires off, this was an opportune moment.
I asked the manager at the shop replacing her tires if it would be possible for me to change the fitting while she was in the air – fully expecting a "not a chance" response.
Instead; he said sure!  So, I did!
She has quick connect in air lines which make fitting replacement very quick and easy. Five minutes later, the new fitting was installed.
Easy!!
Two days later and the air suspension is still at pressure!  Yay!
AND
Missy is now wearing a brand new set of Toyo M144 tires and she is a very proud gal!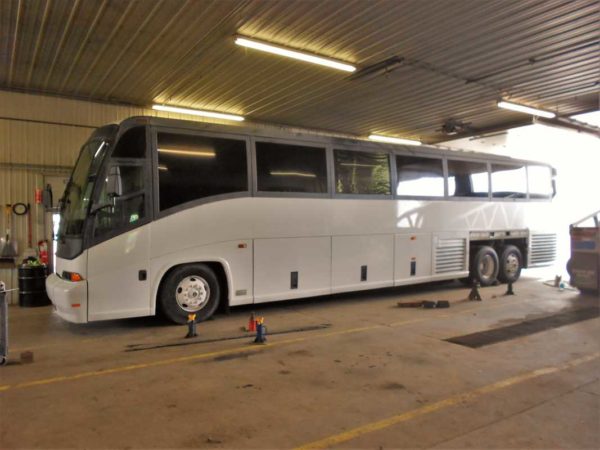 Except, of course, for the side panel that is still missing above her rear tires.
That is now on my list….
(Visited 83 times, 1 visits today)