Someone asked about the size of Missy's basement.
I'm not sure it is appropriate to be asking questions like that but I'll do my best to answer anyway…  😉
Yes, Missy has a basement.
That is what all that storage space under the living space of an RV is called.
She is listed as having 445 cubic feet of space down there. In reality, this translates to two large bays and one slightly smaller bay.  The larger ones measure about 67″ wide, 41″ tall, and 95″ across. The smaller about 48″ wide, 41″ tall, and 95″ deep/across – along with a fewer smaller cubbyholes. There are a few odds and ends in the way (door latches and such) but overall, one can stash a LOT of stuff down there.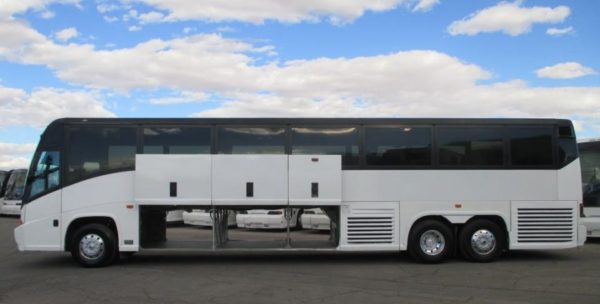 I've used the smaller and aft most bay for my water tanks, wet bay, and related stuff.
When I remove the bus air conditioning system, I will reclaim a bit more space. This space is mostly in the vented bay just forward of the rear tires. It is not a pass thru (or full width) bay. I think this will be a good spot for the generator and hydronic heater. It is closed off and isolated from the rest of the basement but vented to the outside so it makes sense to put these diesel burning "engines" there. I will also reclaim a good bit of space on the roof of a small bay on the opposite side of the coach (in which chassis batteries and assorted electrical components are also located).
Finally, there is a storage bay on the passenger side back by the engine (but isolated from it) that measures about 40″ wide, 39″ tall, and 18″ deep.
After getting all the essentials installed in the basement (water, plumbing, and electrical), I hope to figure out ways to install a BBQ on a sliding tray, bicycle rack (currently have three but space for two would be sufficient), sliding toolbox, and semi-organized storage of parts, power tools, patio chairs/mat/table and so forth.
Maybe I'll even be able to find space to park a Ferrari LaFarrari down there.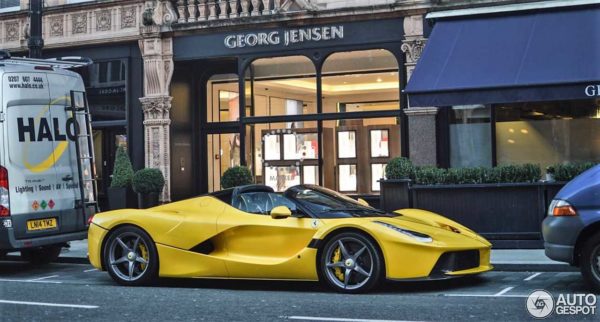 (Visited 80 times, 1 visits today)