Fixing Missy's rear fender… wheel cover… panel… thing… following the tire explosion that damaged it, has been high on my list.
I've just been moving slowly…
You probably recall the tire adventure in Iowa. If not, you can read about it here.
When the tire came apart, the carcass took the wheel panel off. This panel is a fairly long molded fiberglass panel with several brackets attached to it. Some of the brackets have integrated bolts that hold the panel to the chassis. There are also five very tight Z shaped brackets that slip into slots that also help to hold the panel in place.
I recovered the panel and it wasn't damaged too badly. In fact, the panels ahead and behind the one that came off suffered more damage. That is rather shocking to me as I saw this panel flying thru the air and skipping down the highway (thru my rear view mirror). The bulk of the damage was that all of the mounting brackets with bolts and three of the five Z brackets were ripped off. I was only able to recover one of the missing Z brackets. The side marker light was completely undamaged except a wire was ripped out of the light bulk socket.
Replacing the missing Z brackets presented the biggest challenge so off I went to my favorite home improvement center. I found a couple of L shaped sheet metal joist brackets and was able to bend them into the necessary shape (sort of a very tight Z).
The brackets with bolts that secure the panel were cleaned up, bent back to straight, and primed. The spots on the panel where the brackets attach were cleaned up and sanded to provide a surface with some bite.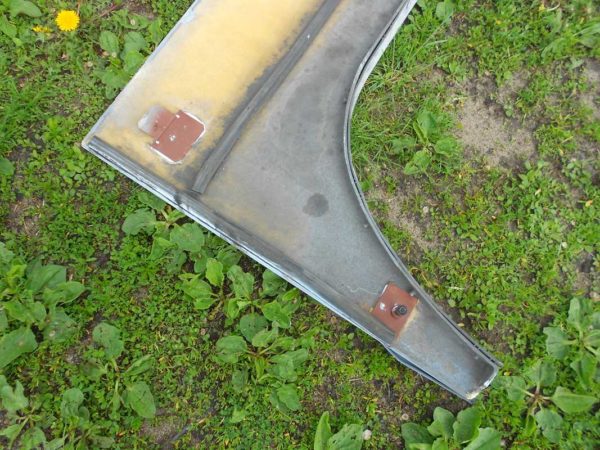 Then a tube of magical 3M 5200 adhesive came out!! This stuff is used in the marine industry and is fabulous. In fact, most people say that you should not use it unless you want the two parts to be permanently attached. This is the adhesive that I used to attach the solar panel brackets to the roof of my last motorhome (here).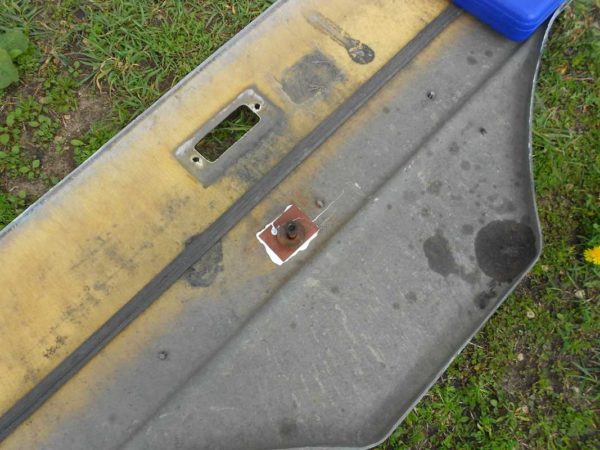 All of the brackets were glued back into place and allowed to sit and cure for a few days. Even the fast cure 5200 is not fast – it takes at least a day – I like to give it longer. The normal cure version takes a week.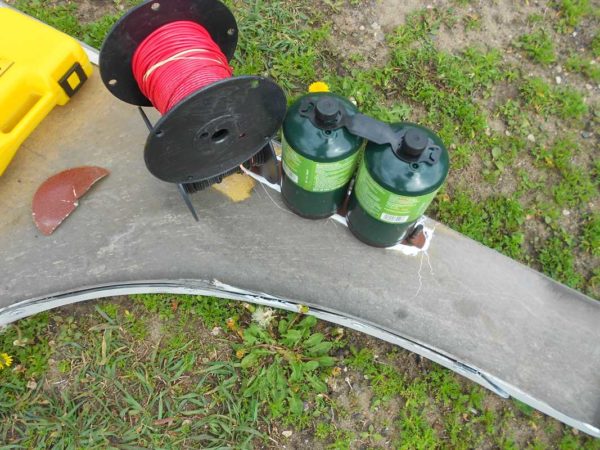 Missy is sooo much happier now. She has been cruising around the last few weeks with her hip exposed – that would be a wee bit embarrassing for any of us!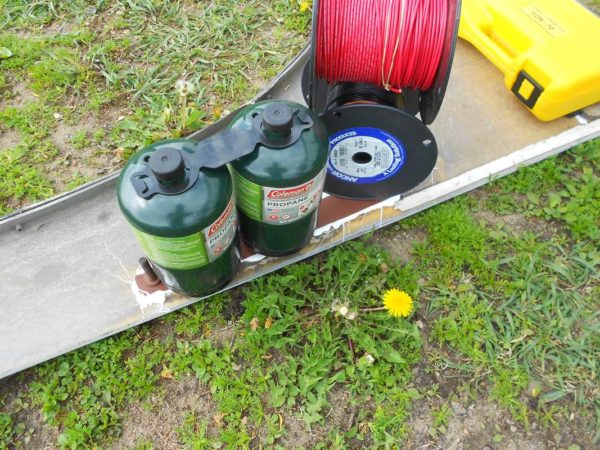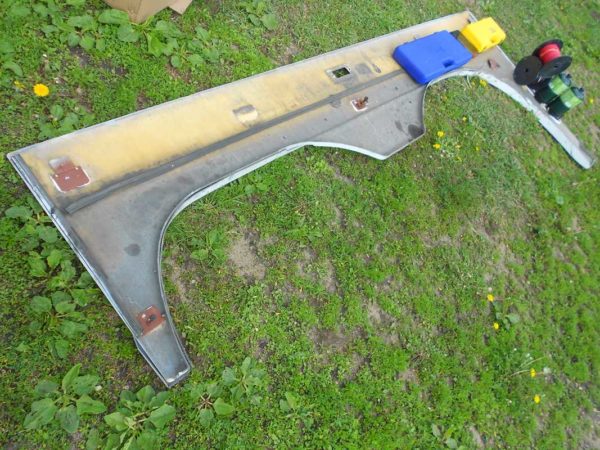 Good as new??
No, not exactly.  However; it is better than with no panel.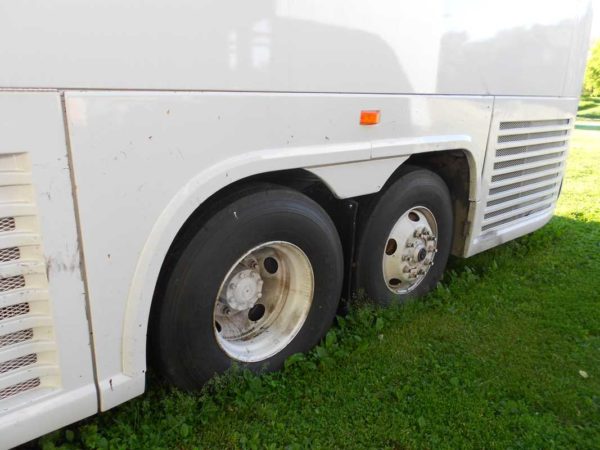 (Visited 79 times, 1 visits today)