After sealing all the grout and installing the faucet/shower head, my waterless shower is no longer waterless!
Note from JD: The earlier shower construction posts are here and here.
The faucet/shower head is a Delta In2ition two-in-one single-handle 4-spray shower faucet in oil rubbed bronze.  It's basically this shower head from Amazon but also with the faucet handle.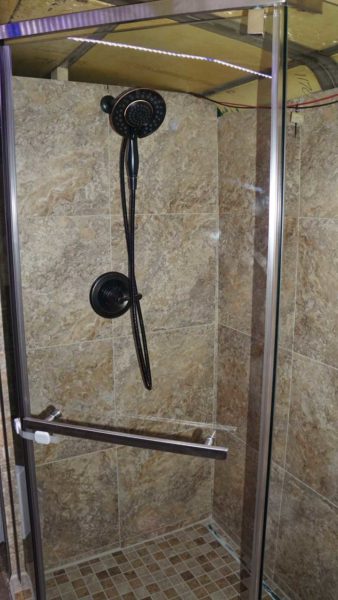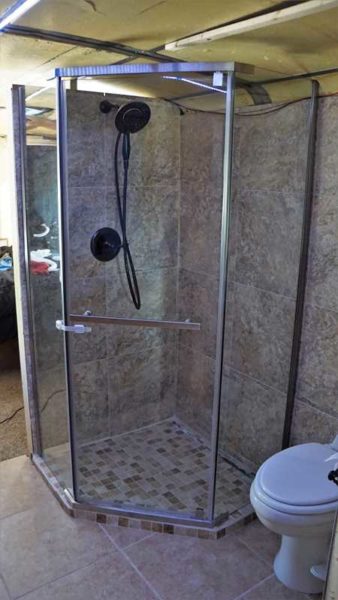 The water hookups were simple and now, when turning the shower handle on…. drum roll…..  water squirts out!!  I mean… it squirts out the shower head, where it is supposed to squirt from…
YAY!
I even have a towel rack and toilet paper holder to match!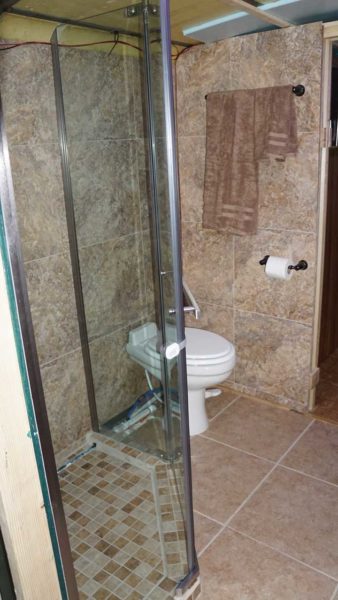 It's starting to feel like a real bathroom.  As soon as I get the medicine cabinet hung, I'll really be set!
Oh… and a ceiling… and some lights… and some trim…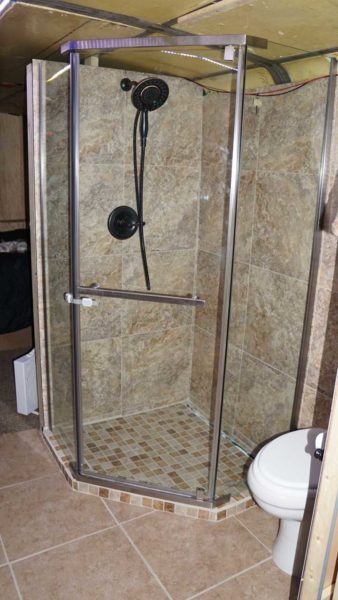 (Visited 60 times, 1 visits today)