As most of you probably know, I've been complaining about a vibration in the steering column of my Class A Motorhome – a 1994 Pace Arrow.  After the front air bag suspension replacement failed to produce results, it was time for the next step – a brake job.
I jacked the front end up, again. Before removing the front wheels, I concocted a poor man's dial-indicator (of sorts). Both the front tires and wheels indicated that they were round. Good, potential problem eliminated.  However; whilst doing this, it became obvious that the brake rotors were warped.  The wheel would spin about 3/4 of a revolution and then stop.  It took a fair amount of effort to push the wheel thru the 1/4 rotation where it was binding.  I knew what was necessary so I removed the front wheels.
My, what big rotors you have!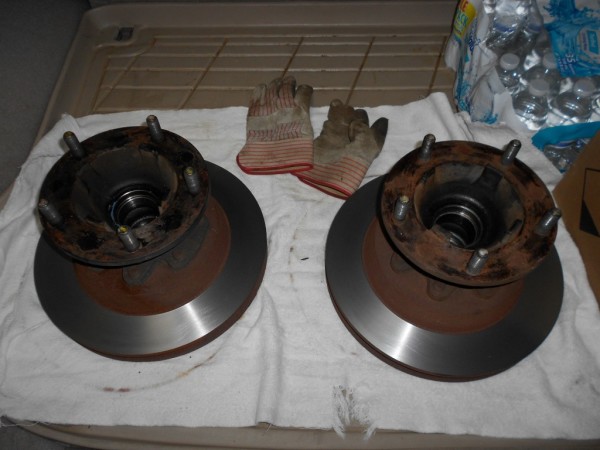 Note from JD (07/12/2017): I thought these were huge until I saw what is under Missy, my current motorhome.  WOW – That is massive!!
The brake calipers on the Chevrolet P30 chassis are a bit different than I'm familiar.  Instead of a few bolts holding them, they fit into a fairly tight "slot" and there is a wedge that holds each in place.  Figuring this out required a few minutes of browsing the Internet but it always comes thru – thanks to you guys on the RV forums that have fought this battle and reported your results.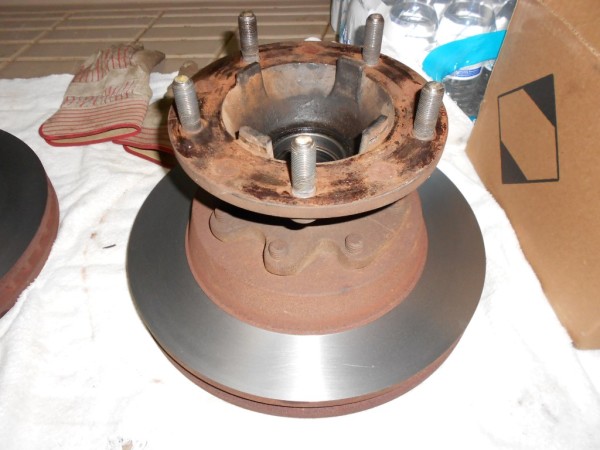 After removing the brake calipers, the rotors turned freely.  The wheel bearings felt good.  I removed the rotors, cleaned out all the bearing grease, and hauled them down to the auto parts store to be turned.  While there, I ordered new brake pads ($54).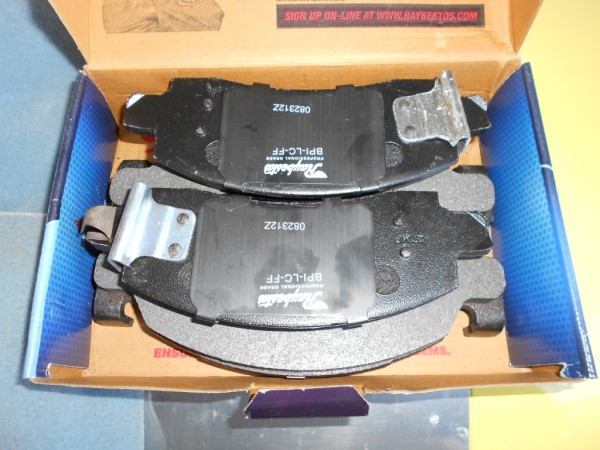 A few hours later, the rotors were done and the re-assembly started.  I used a c-clamp to push the piston back into the caliper and the task went very quickly and easily.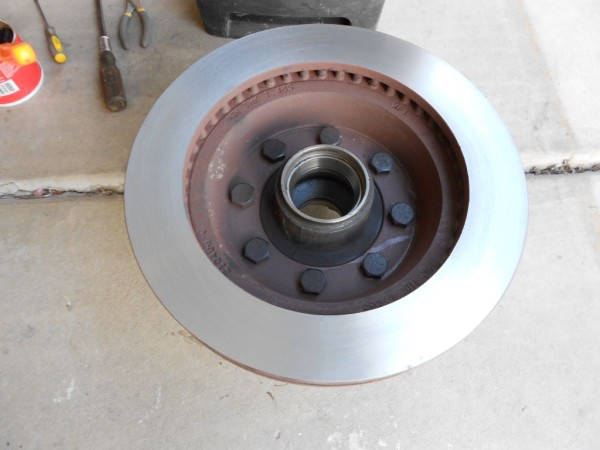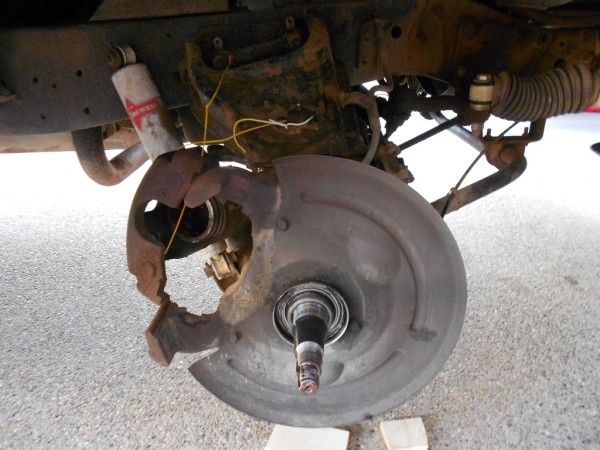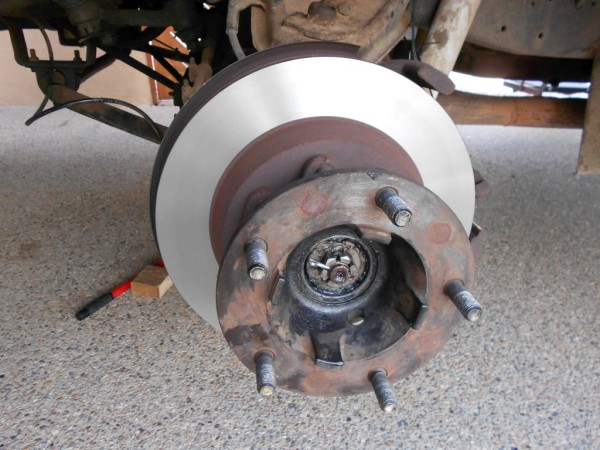 I'd have to say that the hardest part of the whole project was lifting the wheels/tires up onto the studs!  Wow – those things are heavy!  Obviously, jacking the vehicle just barely high enough to get the wheels on/off is advisable to avoid the height the wheels must be lifted.
I took drove her down the highway and was happy!  I could only run up to a little over 60 mph but the vibration was massively improved – dare I say "gone"!?!?  Too early to tell, I need to drive on the Interstate at higher speeds.  Nonetheless; the indication is that victory is in sight!!
Turning the brake rotors cost $40.00 and new brake pads were $54.00.  So, in all, a very inexpensive repair and no where near what a shop would charge for the same service.  If you have the tools to jack up the RV, this is most certainly a project that is within the abilities of the average DIY mechanic.
(Visited 3,459 times, 1 visits today)