Last week was a full moon and I just happened to be near a lake.  What else could I do!?!?  I had to give night kayaking a try.
Was it fun??  Check out these photos.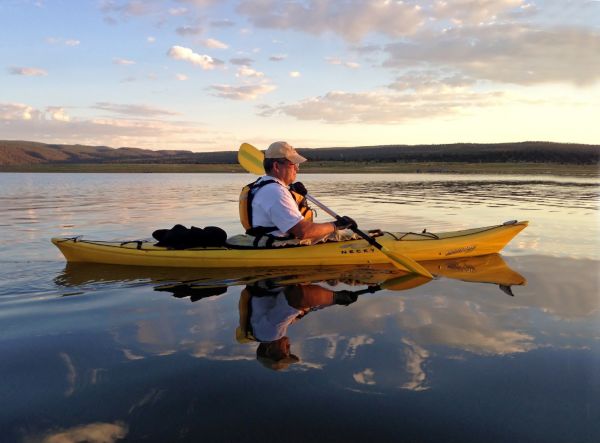 The photo above was taken by my friend Andy Baird. He operates an excellent site for RV'ers at http://andybaird.com/
Note: For the review of the above Stohlquist PFD, see here.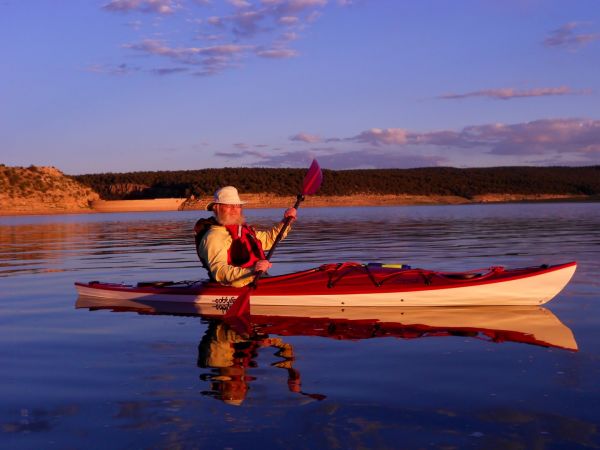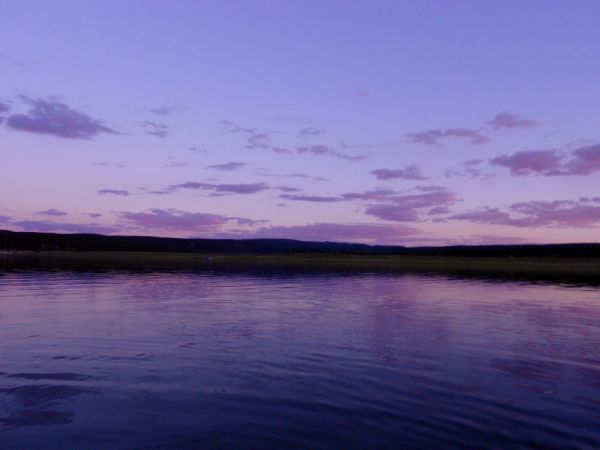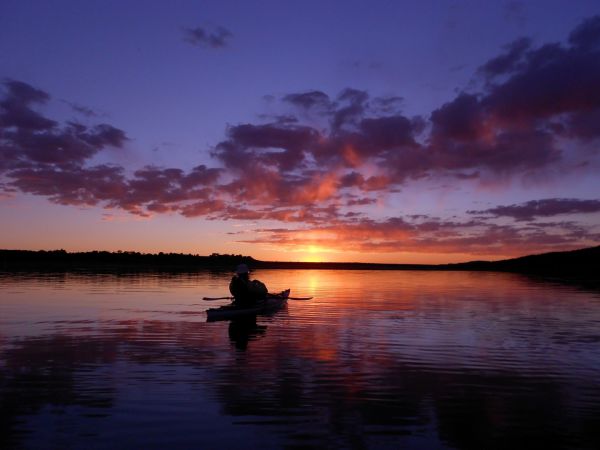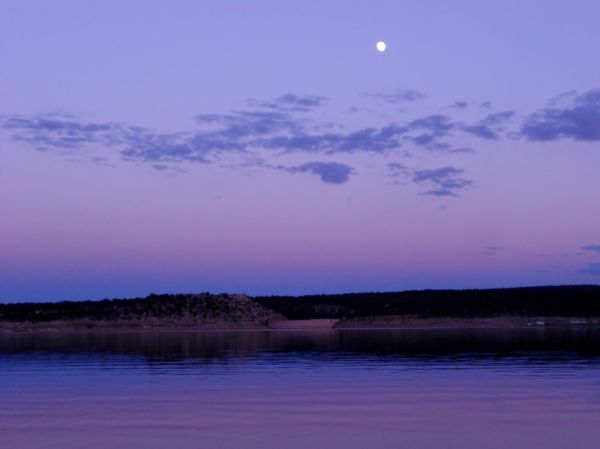 It was an absolute blast and thing of beauty.  Seeing the sun set from the water is always great.  The water was still and smooth. I don't usually stay up very late at night but this is one event for which I will happily change my routine. It was a wonderful experience that I will most certainly be repeating in the future!
There are no real requirements for a kayak on the water at night, at least that I could find.  The USCG recommends a flashlight "at the ready".  So, I had one at the ready.  My friend had a couple small strobe lights that he attached to his PFD which I thought was an excellent idea.  Otherwise, using common sense and simply being safe is the bomb.  Obviously, I would not try this on a lake or waterway that has a lot of power boat traffic.
(Visited 396 times, 1 visits today)