I decided to go for a very early morning paddle in the kayak today.  Here at Bluewater State Park near Grants, NM, the lake seems the quietest early before people have risen and that is a swell time for me!
By 6:15am I was on the water.  Not another soul in sight.  The clouds were thick but they were just the remains from the night before, no rain was coming.  The light and the clouds were fantastic – I always appreciate it when God puts on this type of show just for me!  Thanks!!
I paddled the kayak all the way around the lake for an excellent workout. Better still, I started my day in just about the best possible way – with the some exercise while enjoying the beautiful creation.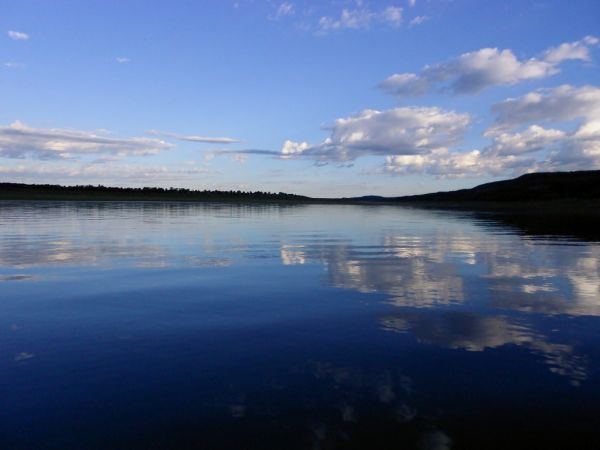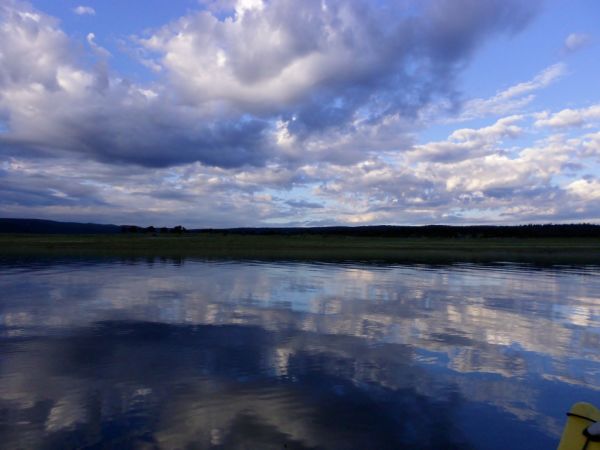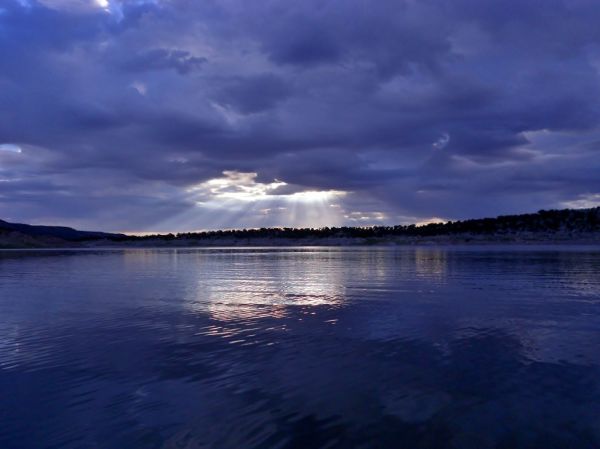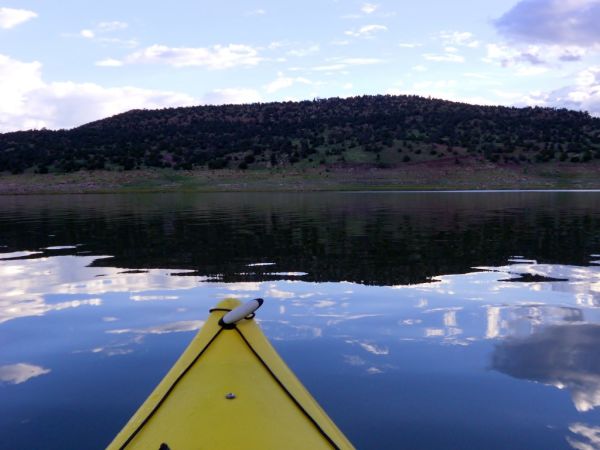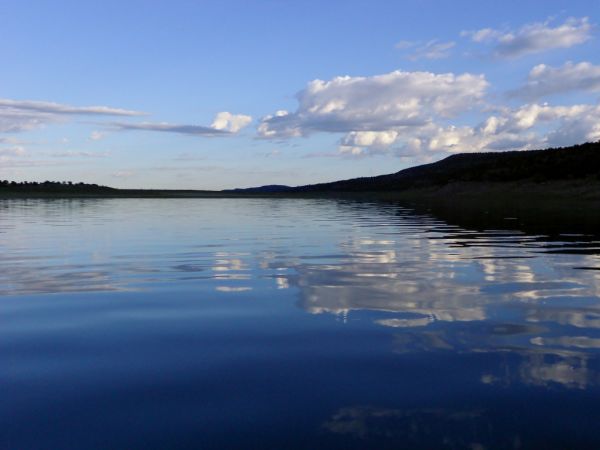 (Visited 14 times, 1 visits today)