I'm a little ashamed and a little surprised.  After my first post about my kayak, I have failed to post anything else!
Fear not – I have not given up on kayaking.  I had it on the water at least fifteen times this past spring and then hit a bit of a dry spell for the early part of the summer.  Until today!!
I'm camping this week at Bluewater State Park near Grants, NM and snuck out of the lunch hour to paddle around a bit.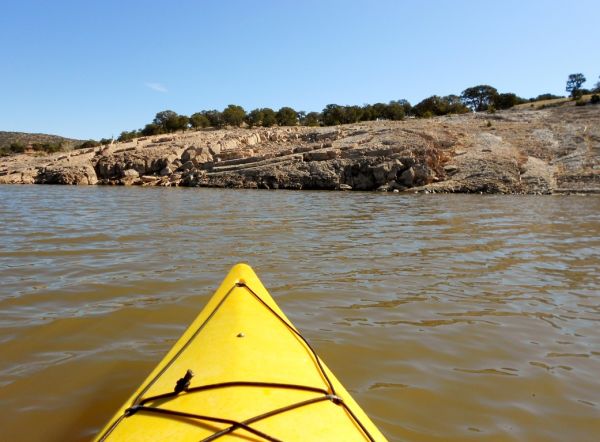 I've said it before, I'm not sure what it is about the water but I love being on it!
Ok, I love being on it when the PWC's (jet ski's) aren't racing all over like wild kids stirring up the water and people on the shore aren't blasting THEIR favorite music.  Guess they've never…. never mind – it won't make any difference.
After paddling for a bit my trusty kayak had me to a reasonably quiet portion of the lake and I just cruised along enjoy the beautiful sites and absorbing the relaxing nature of the water!  An added bonus is that it is monsoon season in New Mexico which is the time of the year that things are at their greenest. So, the landscape was gorgeous!
Keep paddling!!
(Visited 18 times, 1 visits today)