When I began kayaking (here), I knew I needed a personal flotation device (PFD).  I'm not a great swimmer (I just barely float) and it is required by law. Easy enough.
There are many options and lots of information about PFD's and life jackets so a fair amount of research ensued. Finding one that is intended for paddling sports is important to have adequate should/arm movement and be high enough in the back to avoid interference with the seat.  I eventually decided on the Stohlquist Fisherman Kayak Lifejacket from OutdoorPlay.com.  I'm a bit of a pack rat so I thought all the pockets on this model would be convenient.  I purchased the sexy Mango color option in L/XL.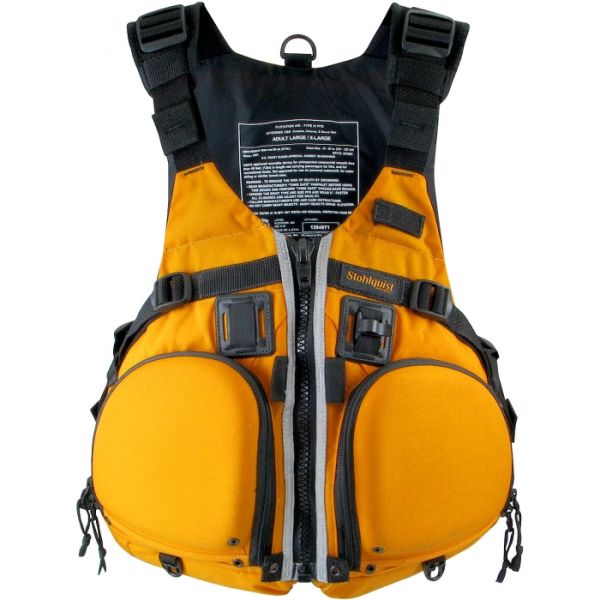 I've been wearing this PFD for about six months. I've not yet gotten it wet so can't say for sure that it floats (I suspect it does). It does take some experimentation with the straps to get the desired fit but it is very flexible in that regard. I can report that it comfortable even after several hours of paddling, does not interfere with my paddle stroke, and does allow you carry a fair amount of junk.
I am very happy with it and look quite dashing, if I must say so myself!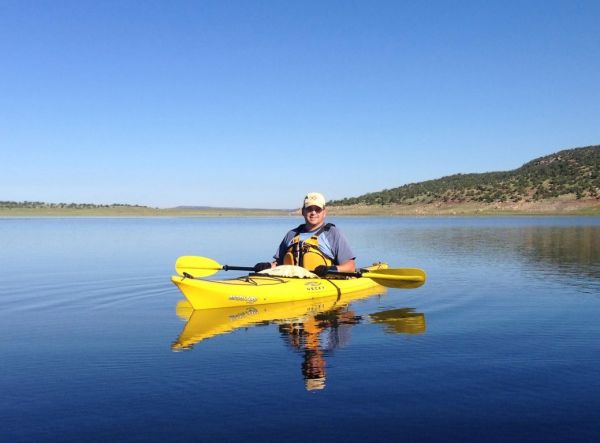 (Visited 361 times, 1 visits today)