I am unpacked!!
For the first time in EIGHT MONTHS!, I have unpacked my suitcase and bathroom kit.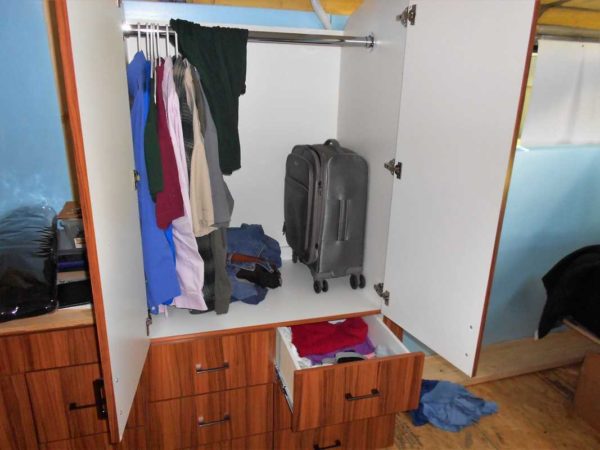 I am home.
It feels really great!
This means, of course, that the cabinets are fully "in" and mounted.
It does not mean that the counter tops on are on the cabinets though. 🙂  Remember – slow and steady!!
I have so many drawers I have already lost track of where I put things!
Finding a roommate is getting very close to being at the top of the list!!  I sure do miss Buddy and hope my next roommate has as much character as he did.  Come to think of it, I should probably start planning on a location for some of my roommates things – litter box (maybe even vented!), scratch pole, and even a high point to perch and guard the place.
(Visited 67 times, 1 visits today)