Yes, roommate in plural – roommates.
The deal is done, I have two young gentleman living with me now.  I'm afraid I'm no longer accepting applications.
They are brothers named Woody and Buzz and are native New Mexicans.
So far, we have had no issues sharing space or using the appropriate facilities at the appropriate time.
Well, that is not entirely true. Let's say "limited issues" with using the appropriate facilities. They also play in their bathroom, a lot. I don't understand that but… it is their bathroom and who am I to judge.
Interestingly, they seem to be either going 100 mph or are asleep.
Speaking of sleep, I caught them using my slippers as beds yesterday.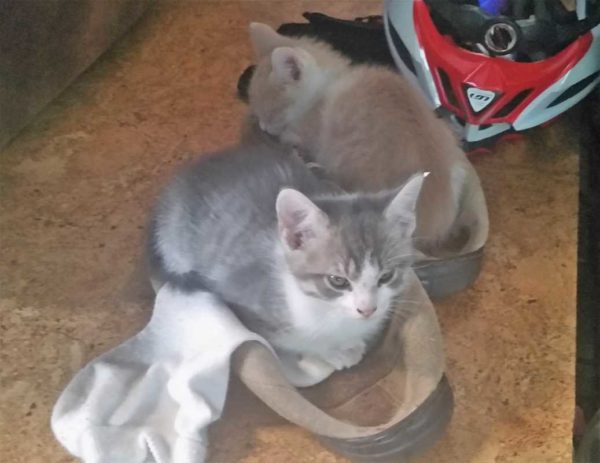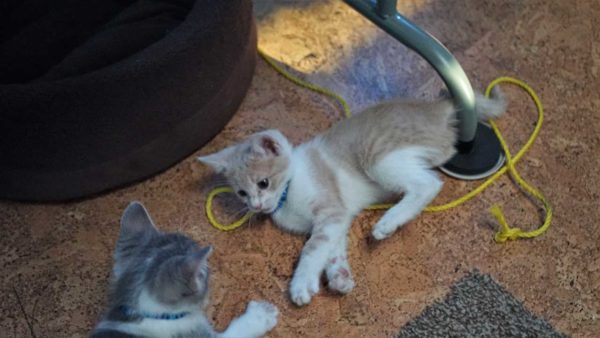 They are garnering a bit of a reputation as the "bus boys."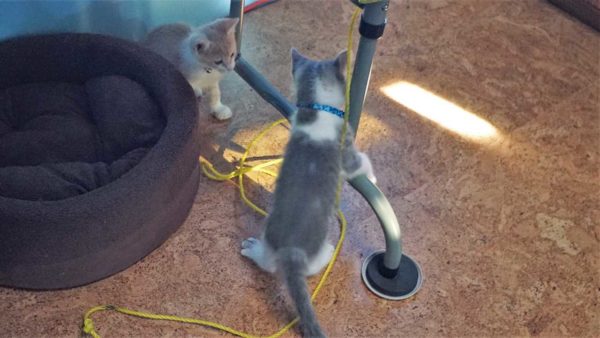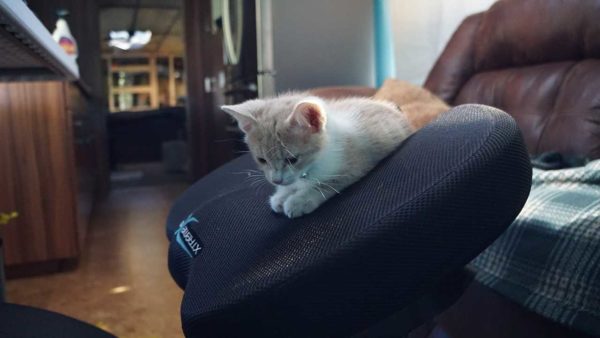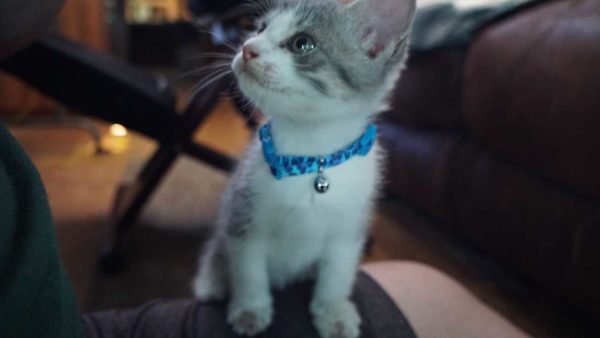 As of yesterday, the Woody weighed 1.8 lbs and Buzz was 2 lbs – they are seven weeks old.  Obviously this weight doesn't present much of a challenge for Missy.  However; all of their belongs seem to be adding up, a couple beds, a climbing tree, a scratch post, food, bathroom facilities, etc…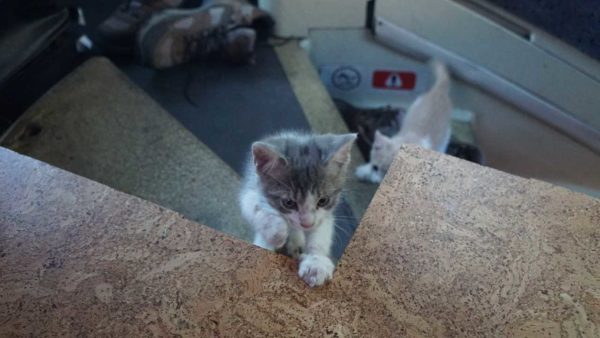 This is Buzz playing under my feet.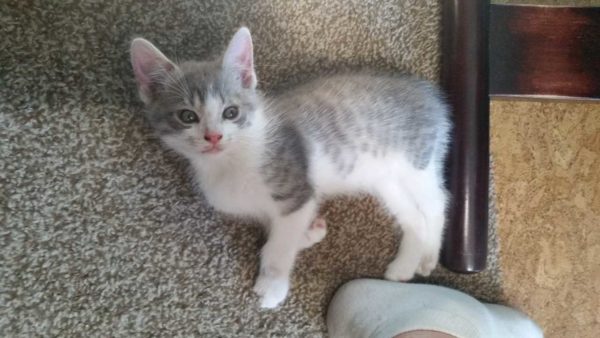 Catching them sitting still but not sleeping is nearly impossible!!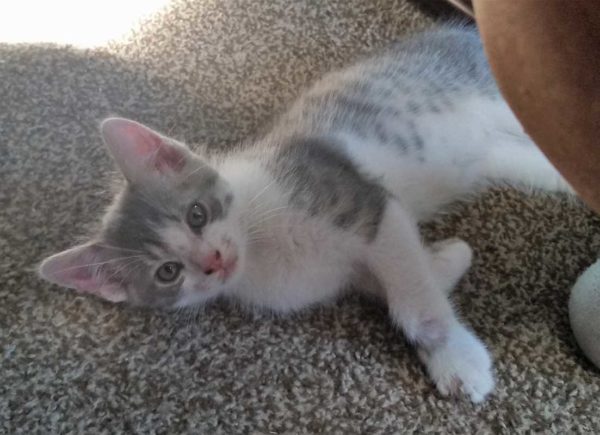 This the result of going 100 mph.  Woody was wrestling with my foot and then BAM – fast asleep.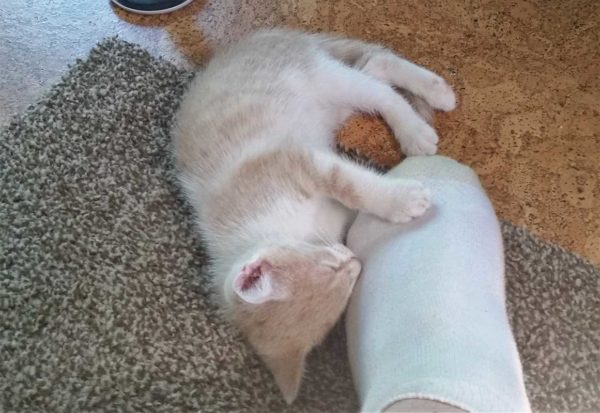 I sure do miss Buddy – my last cat, but I know he is in a good home.  I suspect that Woody, Buzz, and I will have a long and entertaining stint together!
(Visited 107 times, 1 visits today)