This was to be my first ever Christmas spent alone. I had done a pretty good job staying busy and simply avoiding it. Then it happened…
My little sister sent me a box and told me to open it on Christmas Eve. I did as told and as I unpacked it, the emotions took over. This photo shows what the box contained but cannot begin to tell of the emotions that were stirred.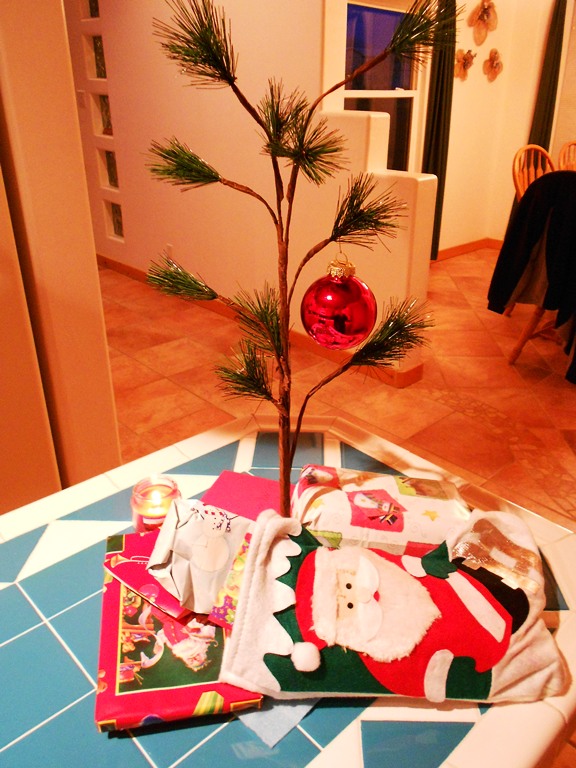 My sister had packed a mini "Peanuts" Christmas tree, ornament, blanket, candle, stocking filled with gifts, and some gifts for under the tree. She also reminded me of a lifetime of very, very happy memories of Christmas's past. Children squealing with anticipation, excitement, and happiness, laughter, and the warm embrace of love – being loved.  Good times, exquisite times.
I probably say it in every post these days – SLOW DOWN!  Enjoy the moment, enjoy the people in your life, enjoy the events of your life. Cherish every moment.
Thanks Sis – the gift you gave me is far beyond some items in a box.  I love you!
(Visited 29 times, 1 visits today)