Shaneeda has had a vibration since we met.  Originally, it was bad, very bad – but I knew I could fix it.  Some was eliminated with new tires and front brakes.  The front brake rotors were obviously warped. However; the vibration continued between about 55-65 mph and it REALLY bugged me as this is where I tend to spend most of my time whilst traveling.
I decided to try some high tech troubleshooting, I really needed to see what was doing all the shaking.  So, returning from my last trip, I attached my Drift HD video camera to the underside of the motorhome to see what was going on down there.
Fun, interesting, but not terribly helpful.  Perhaps my expectations were wrong.  I had kind of hoped to see something bouncing and flailing about on the video – it didn't happen.  I suppose that is good – no obvious huge problems.  There did appear to be some movement of the front tires – possibly a balance problem.
An interesting behavior is that the vibration was not consistent. At some times, the motorhome was perfectly smooth – other times it was terrible.  I tried to establish the pattern – road, road condition, wind, speed, under load, coasting, etc…  I could not see it.
The shop from which I purchased my new tires could not spin balance them.  I know… I know… If I had known this when I handed over my credit card I would have stopped things right then and there.  It seemed like an obvious thing to me, apparently it is not.  Getting the tires balanced was an obvious step.
I called all of the local tire shops and none of them were able to spin balance my 19.5 wheels and tires.  A friend recommend Purcell Tire in Albuquerque. I called them and they immediately struck me as very knowledgeable and helpful. They also offered Road Force Balancing which seems to be highly regarded.
I drove Shaneeda up to Albuquerque and turned her over to the folks at Purcell.  I told them that I wanted the front tires Road Force Balanced, all four rear tires spin balanced, longer valve stems on the inner duals and new valve stems on the fronts and outer duals.  I immediately pulled her into a bay and went to lunch.  When I returned, the fine folks at Purcell had done EXACTLY what I had requested!!  I know, it is hard to believe – I was impressed.  The even installed valve caps that indicate whether the tires have the proper pressure.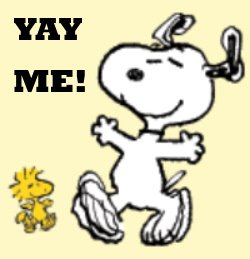 The drive home was the smoothest trip that we have had together – the ride was dramatically improved!
I've now put several hours behind the wheel wondering down the Interstate and the improved behavior has remained.  The vibration is nearly gone and the ride is massively better.  Never being one to be satisfied…
The braking action has never been what I would label as "impressive."  The front brake overhaul helped but I suspect that the back brake rotors may also be warped. Doing a rear brake job is on my to-do list.
(Visited 54 times, 1 visits today)