This past weekend I made a trip out to the Dead Cow dry lake bed for the High Sierra Fly-In.  This is close to Herlong, CA.
What a busy weekend!
A significant cold front was due to pass thru the area on Thursday night and it sure did! The wind was howling all night.
I woke up to find these two yahoo's had parked right next to Missy to protect their airplanes from the wind.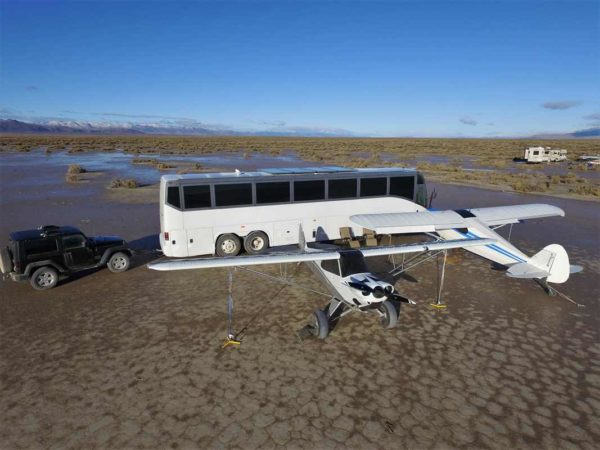 Ok, these are actually two of my friends that I planned to meet there. They flew their Cub's in from New Mexico – NOT a short flight – particularly at 80 kts.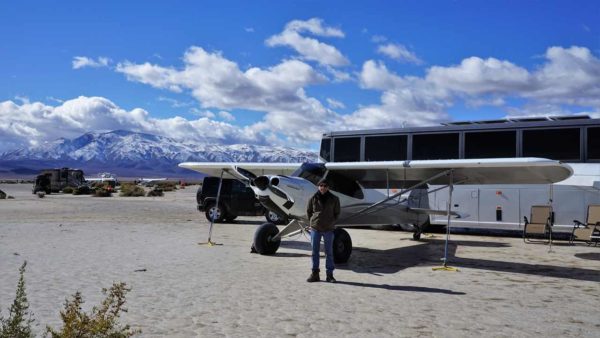 The 'trace' of rain that was planned turned into 'more than a trace' and the 'dry' lake bed turned into a 'not dry lake bed.' You can imagine our surprise. Everyone just stayed in their overnight accommodations until it dried enough to tip-toe around in the mud. Unless you were in a test that sitting in a low spot – which is now a mud puddle – there were quite a few of those.  These photos were taken after a bit of drying had occurred.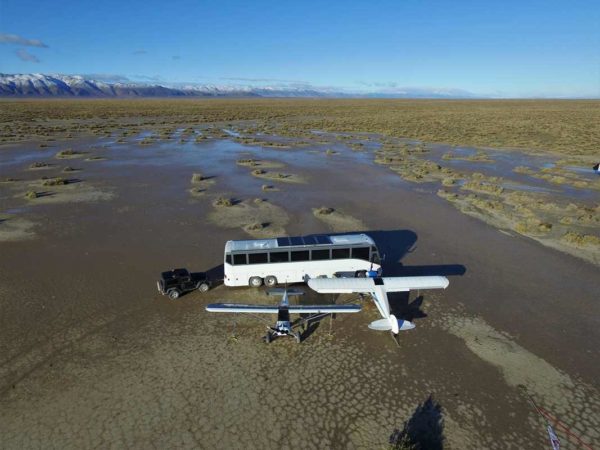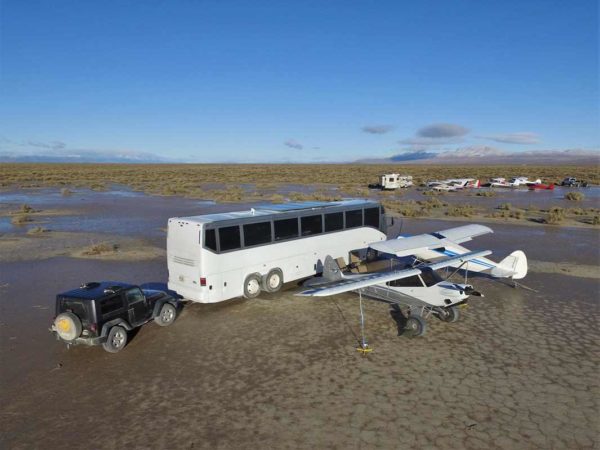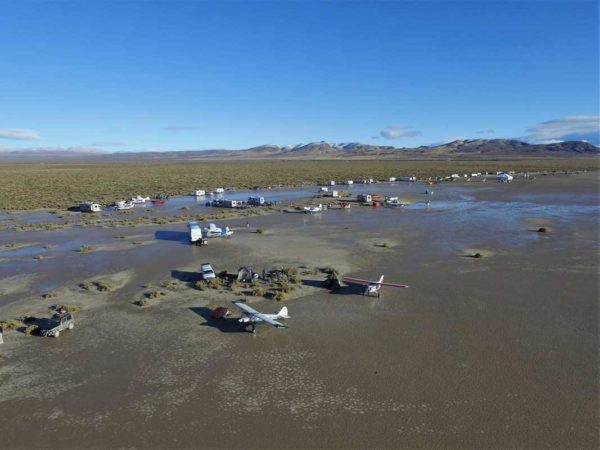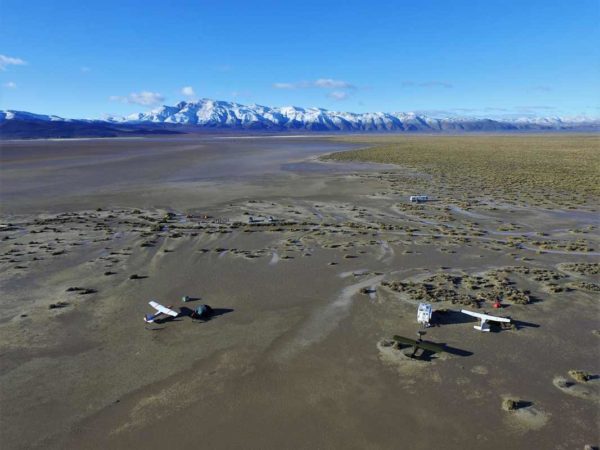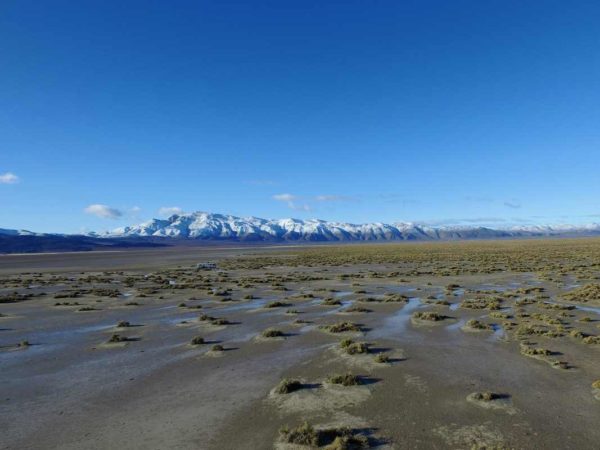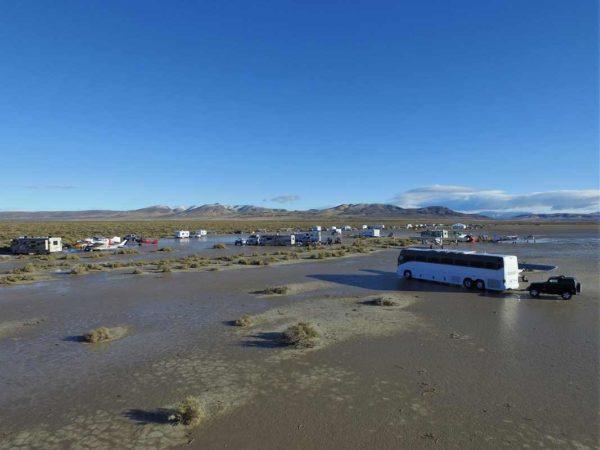 It did eventually dry out later in the day and the festivities got started. At this particular event, the "STOLDrag" is the hot topic.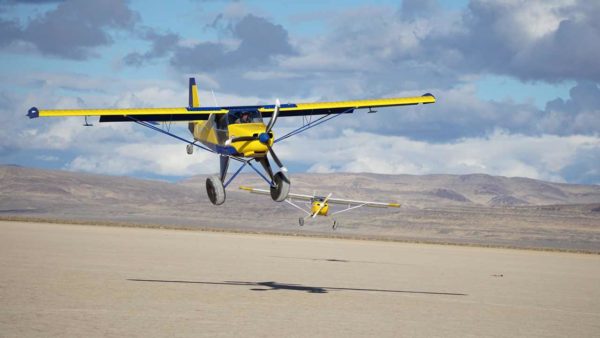 It is basically a drag race for airplanes that involves taking off, flying 3/4 of a mile, landing at a specific point (but not before), turning around, taking off, flying back to the start point, landing at a specific spot (but not before), and stopping. First person to come to a stop wins. It sounds easy but requires a good bit of pilot skill to do quickly. Like any competition, there are some that take it very seriously and are very good/fast.
Great Fun and very impressive to watch!!
On Saturday night, the evening meal was served and a bonfire started. The folks in Nevada really know how to operate a "bonfire." This thing was MASSIVE and they had a full time staff of people constantly feeding it more wood. Instead of people crowding around to get warm, people were constantly moving AWAY to keep from melting.
Lots of neat people and airplanes and a great visit with my friends. It was a good weekend!
(Visited 66 times, 1 visits today)