The stars were out this past week and they were spectacular!!
I am currently in northern New Mexico many miles from any town with enough size to create any light noise. Plus, there is no moon this week – at least not during in the very early morning hours.
This resulted in an amazing night sky with the stars putting on a spectacular show!
Gazing at the stars was Fantastic!!
I have an older, second-hand, Nikon D70. I realize it is pretty old and not the best for night photos of the stars. Nonetheless; I had to try anyway. This is not the first time I have tried to shoot night photos with it but it is the first time I've actually got some photos that are nearly worth looking at!
Again, I'm no expert… One of the issues is needing an extremely long exposure time – like 30 seconds to a minute.  I do not have a remote control so I had to manually press the shutter button and start counting.  This is not ideal – obviously. 🙂  As you can see, I have some hot pixels and heat from the sensor bleeds into the image.
I'll still call it a Success!!
Well… sorta…
Please ignore the imperfections! 🙂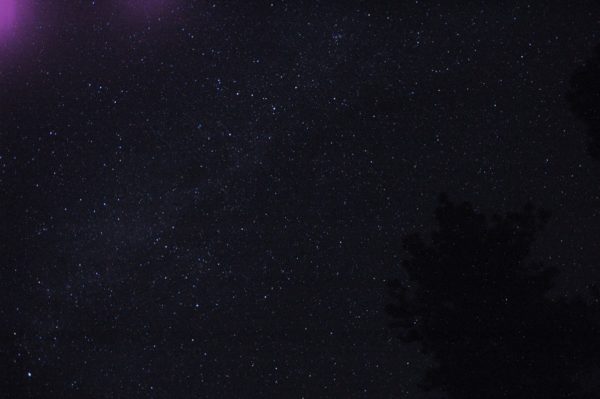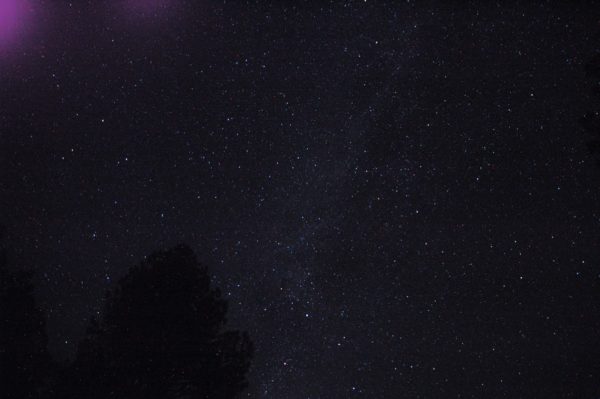 The photos are certainly not like the type you find online that were taken by the experts. But, I am learning – slowly!
I sure wish Santa Clause would bring me a new Sony A6000!! I would even settle for a Sony A6300! 🙂
(Visited 68 times, 1 visits today)