Winter??  In the Rocky Mountains!?!?!   I suppose it is possible….
I am high in the Rocky Mountains of Colorado and the nights are getting downright cool!  The heater and solar are doing their jobs and I am enjoying the change of season.
I woke up one morning this week to a very light coating of snow.  The next morning it was 24 degrees.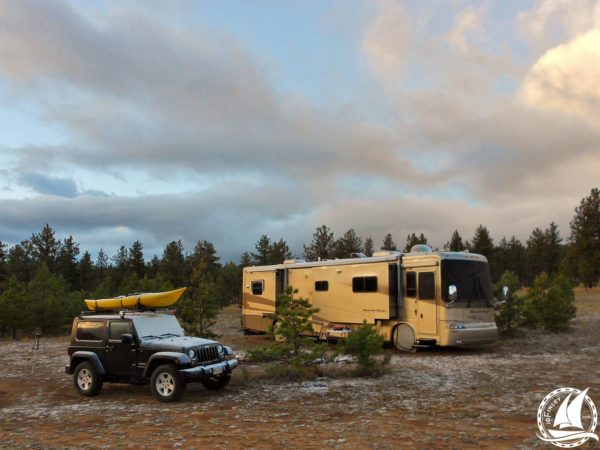 I keep checking the weather forecast and seeing warmer weather in the VERY near future (today) and I sure hope that is correct.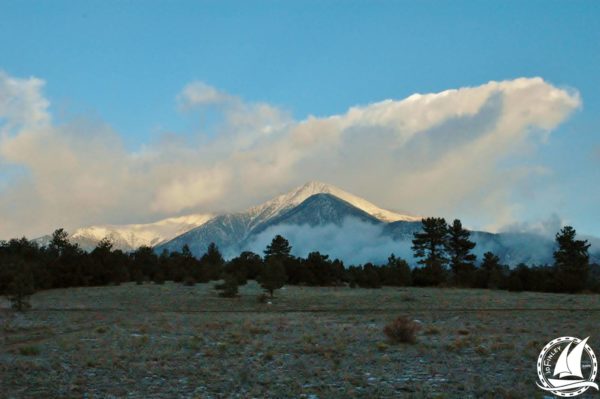 I remember a few days this past summer than were 100+ degrees and this is not that!!  I guess I have pretty slow reactions as I find myself, this time of year, walking about in a t-shirt and shorts wondering why I am cold.  So, I pulled some warm clothes out of storage this week and put them on.  Wow – what a great feeling!
The sunrise and sunset continues to be very impressive though!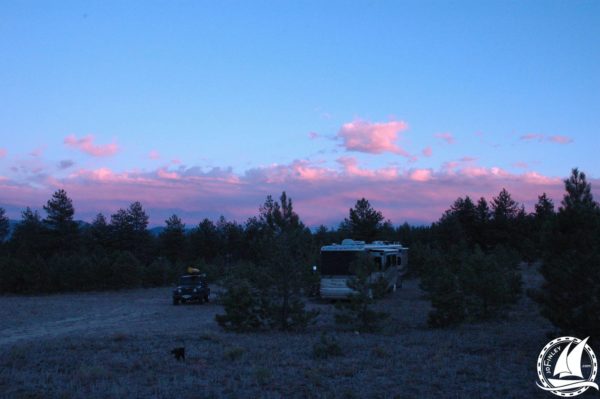 (Visited 76 times, 1 visits today)