I am spending this week high in the Sawatch mountains of southern Colorado!  God is putting on a spectacular show for me!
I am not far from Salida, CO on BLM managed land and am up at about 8,100′ of altitude.  The overnight lows are still very comfortable but one can feel that winter is not far off!  The Verizon 4G signal is fairly good (showing -89 db inside JBAM).
I few nights ago, the moon was present with a spectacular glowing halo.  I tried to take photos of it but I could not get it right.  This all occurred at about 3 AM, the halo was massive and the moon was not full but still very bright.  Sorry, no photo of that but seeing the Aspen trees on the sides of the mountains already turning a golden yellow is really something!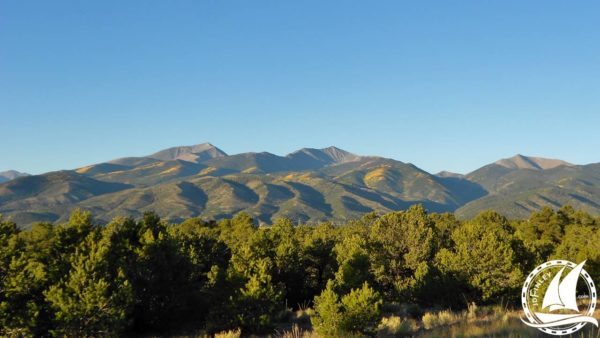 Yesterday morning the sunrise started in spectacular fashion.  The following was taken before there was any real light on the ground – at about 5 AM.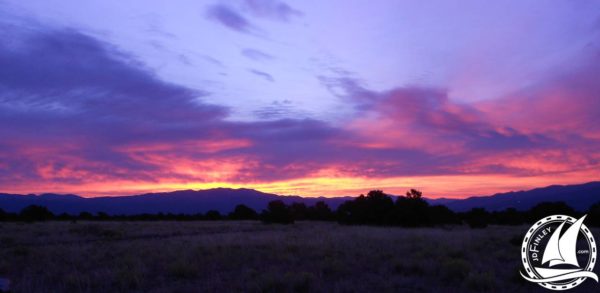 I haven't had much time for mountain biking yet but I hope to do a lot of it while here.  I did get out for a little bit and found this spot for a nice pic.  Its always interesting to me how I pedal uphill for what seems like hours and then turn around and am back home in just a few minutes!!   I also snagged a few geocaches while I was out riding.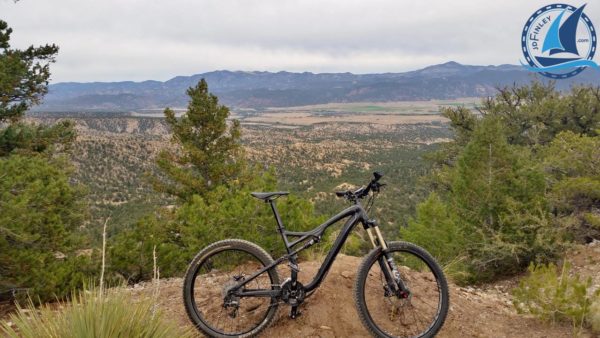 This morning – at the crack of dawn, the sun, clouds, and mountains combined to put together some beautiful sights.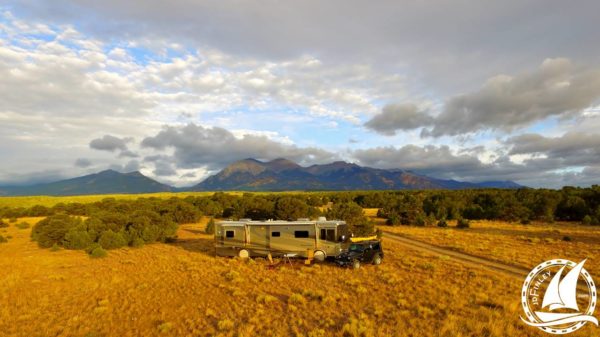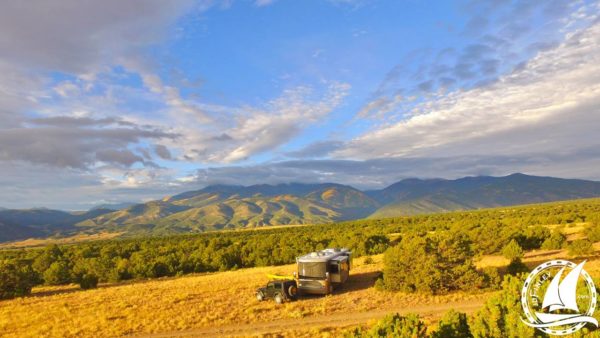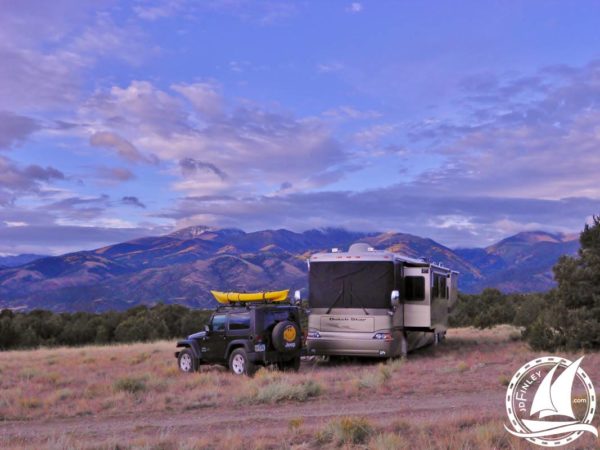 This is an amazing place and I love it here.  It is not hard for me to imagine what the early settlers felt as they ventured into all this spectacular beauty!
For the fun of it, I also created a very early morning time lapse video of the clouds rolling over the mountains as the sun slowly lights things up.
(Visited 481 times, 1 visits today)