The Rockhound New Mexico State Park is just a few miles southeast of Deming, NM.
From Wikipedia: "It is named for the abundance of minerals in the area, and visitors can search for quartz crystals, geodes, jasper, perlite, and many other minerals. The park is located in the Florida Mountains, a range of low mountains that have become sky islands due to the arid desert between the peaks."
Like all of the New Mexico state parks to which I have been, the campground is a pretty nice.  The spot that I had was very spacious, had a picnic table, shade cover, its own garbage can, and was reasonably level. The electricity worked perfectly. The park Ranger was pleasant and helpful. He had several excellent suggestions for exploring and even helped me get into my locked Jeep (prior to getting a spare key).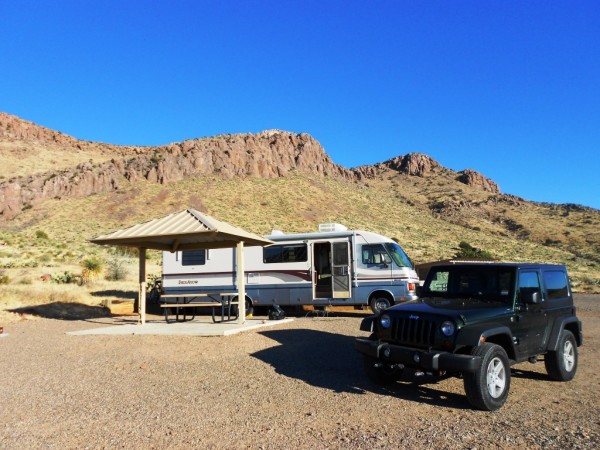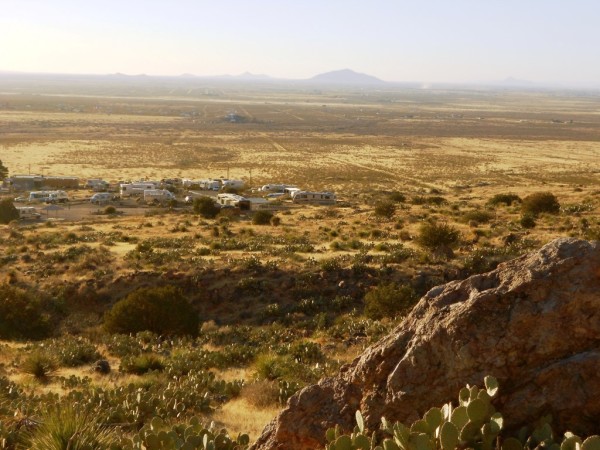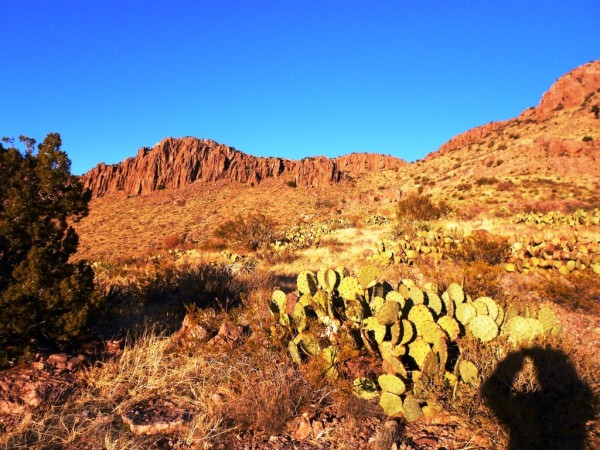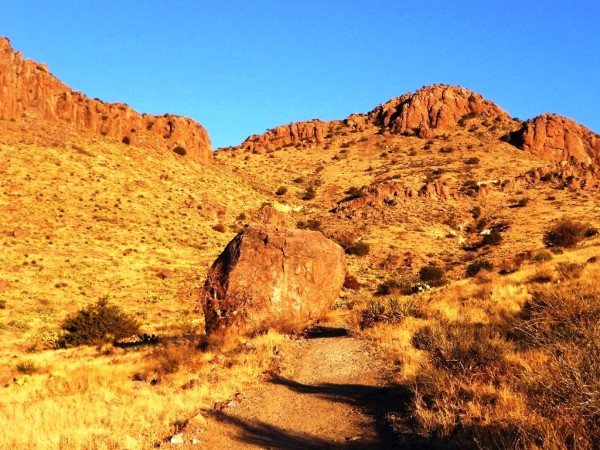 I had been warned that Rockhound is typically pretty full during the winter months so I elected to reserve a spot using ReserveAmerica.com in advance of my arrival.  As near as I could tell, the campground was never completely full so that was probably not necessary but it provided peace of mind so worth it.
I couldn't find any good mountain bike rides in the area but did find some Jeep trails.  As the name would imply, the area is very rocky. These trails were made of mostly large rock (larger than fist size) so not particularly great for riding an MTB on. Exploring these trails took me to some beautiful sights.  Of course, my camera rarely produces photos that do reality justice.
After driving up the mountain to the end of the trail, I started hiking.  I didn't make it to the top of the Florida Mountains but did get a ways up.  The solitude was magnificent.  Exploring the vegetation and rock formations was very entertaining.  I even found a nice big rock, laid down on it, let the sun soak in, and contemplated life, plans, goals, and dreams.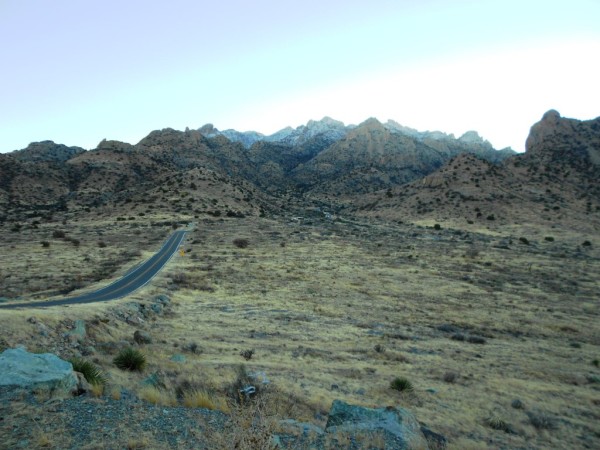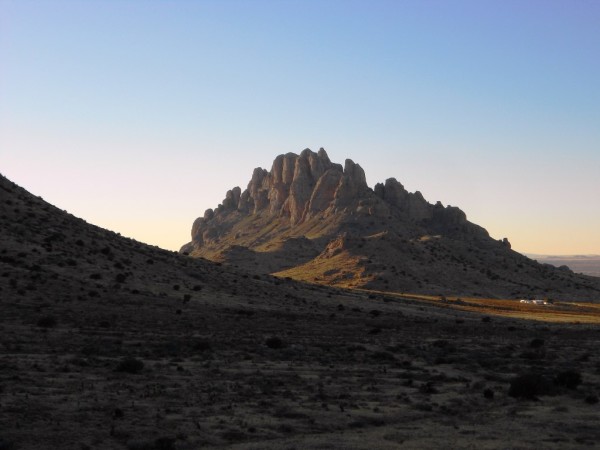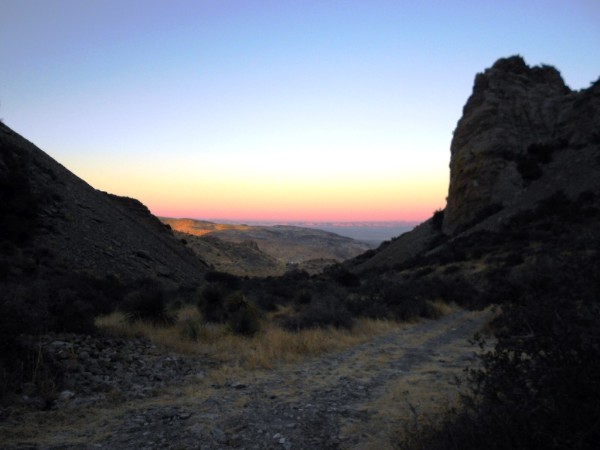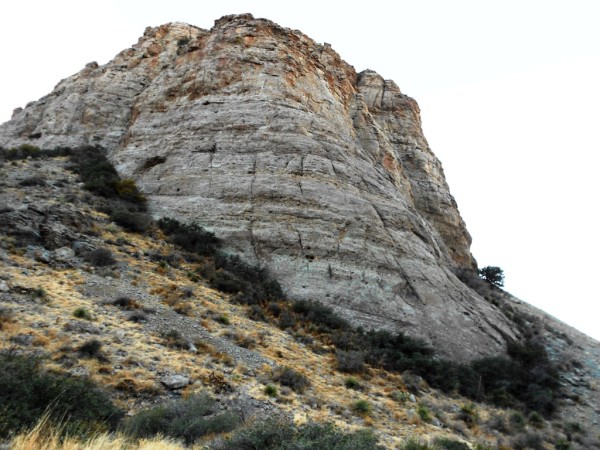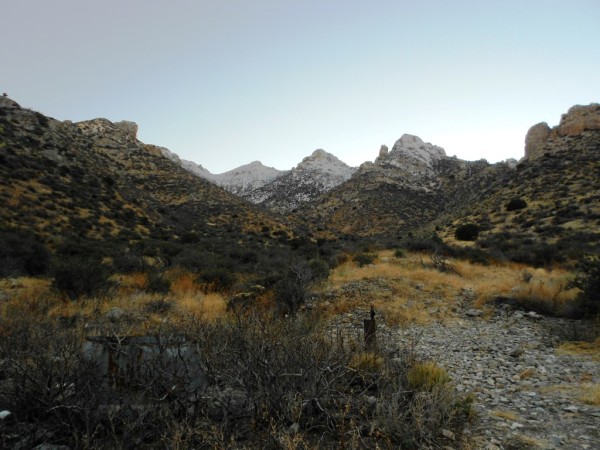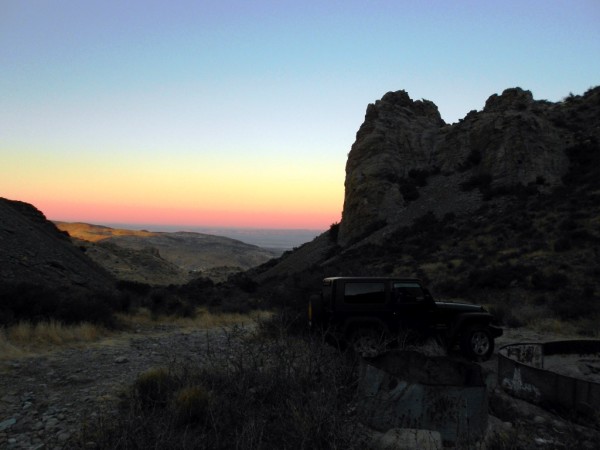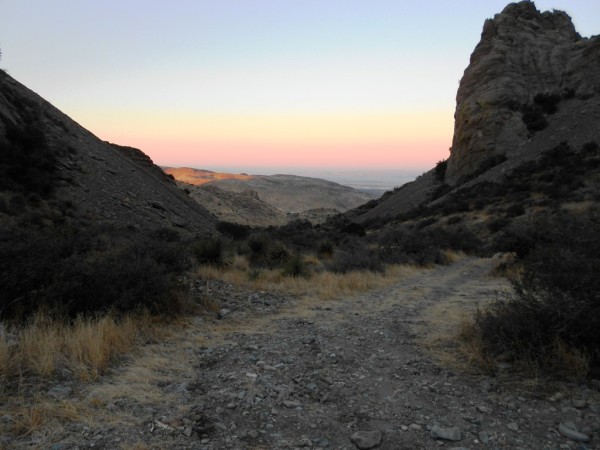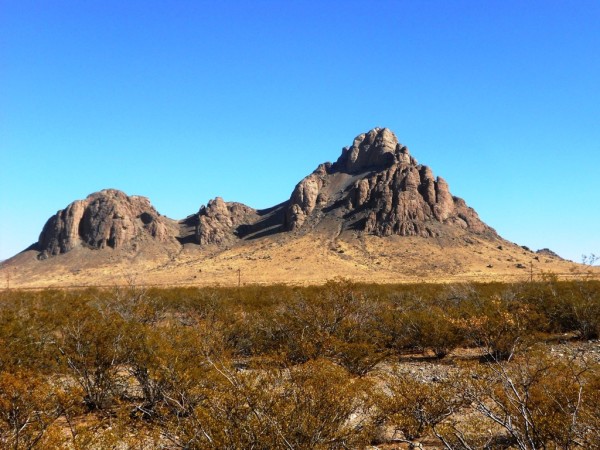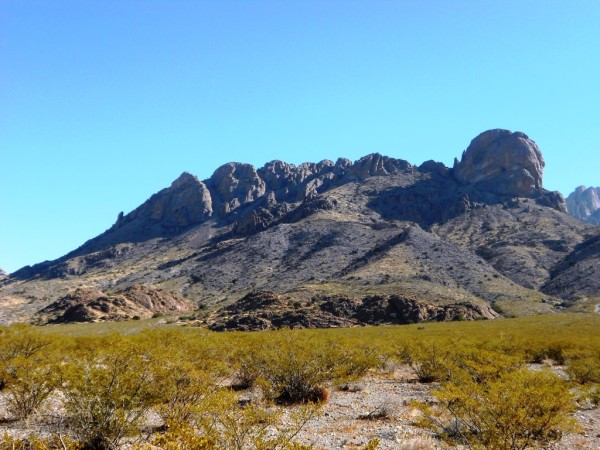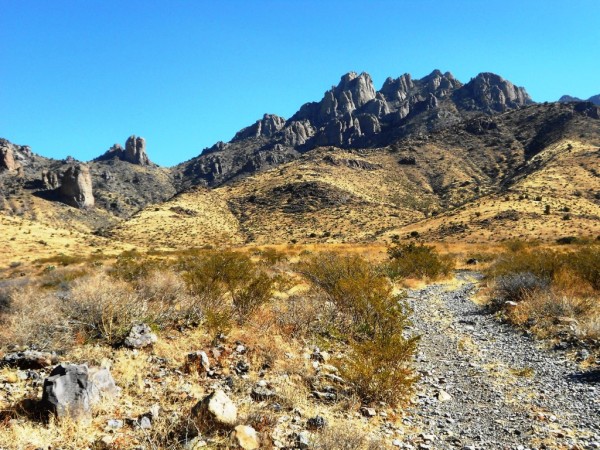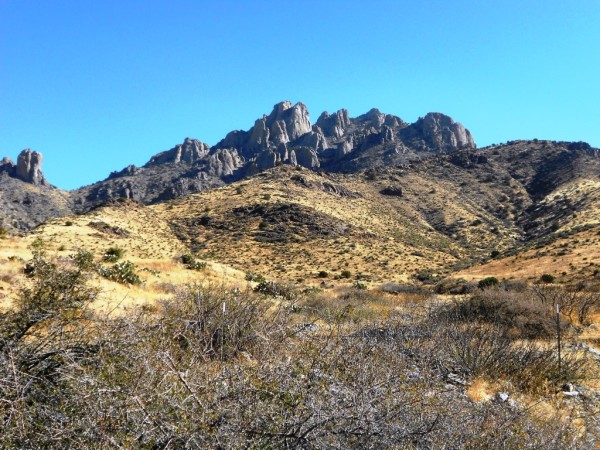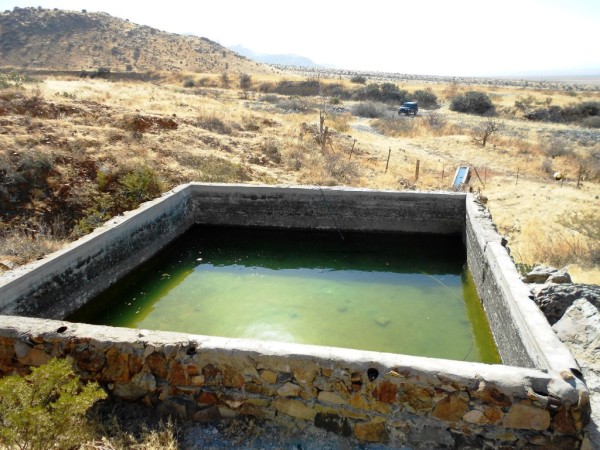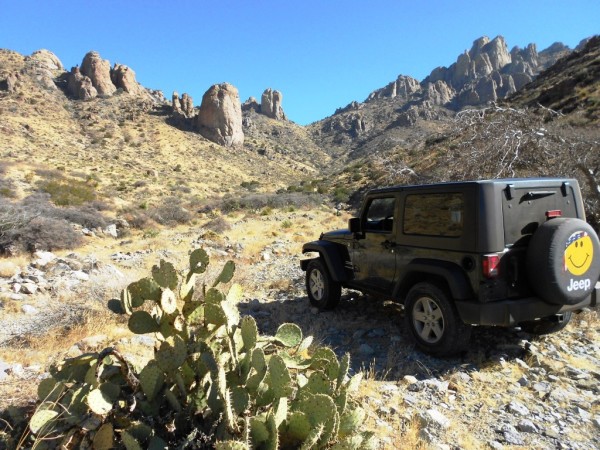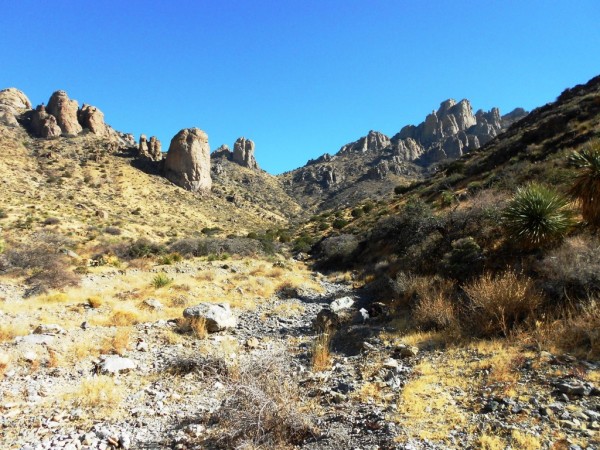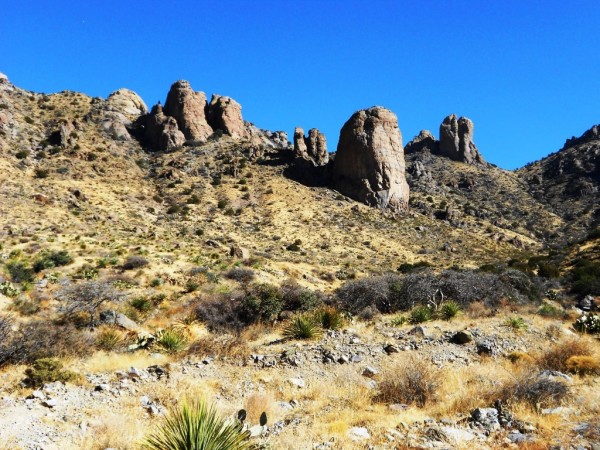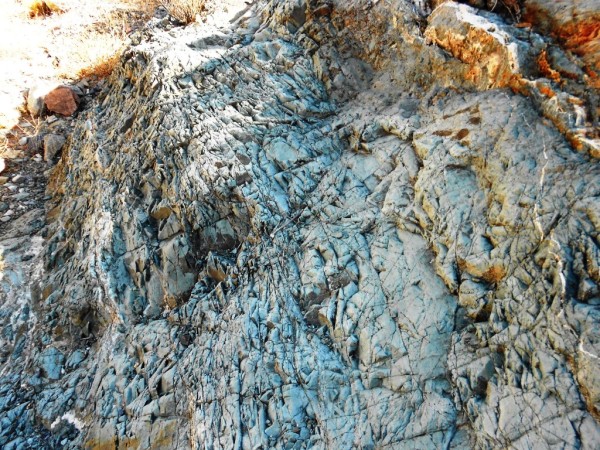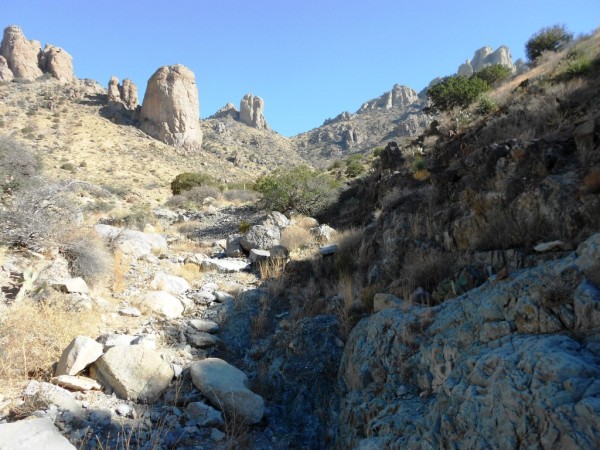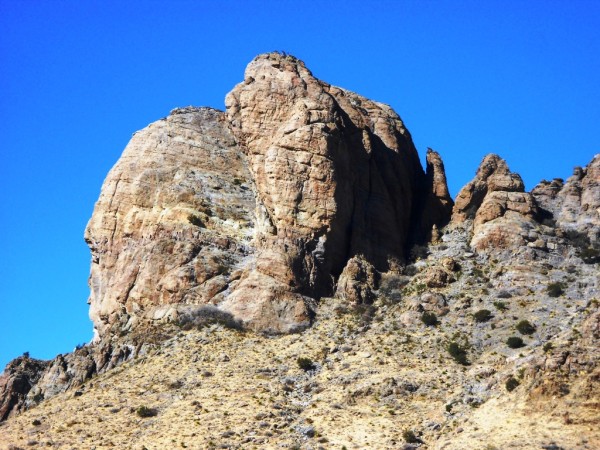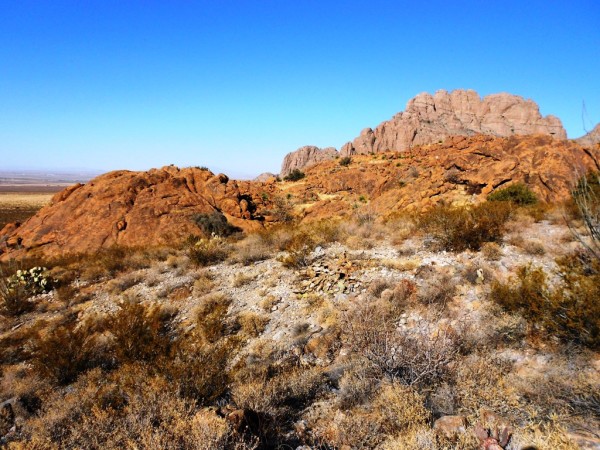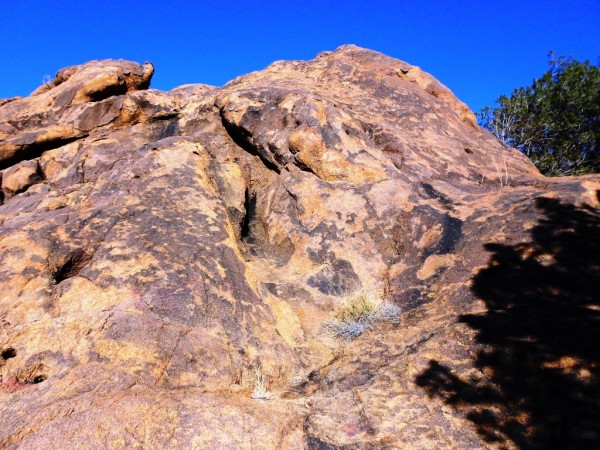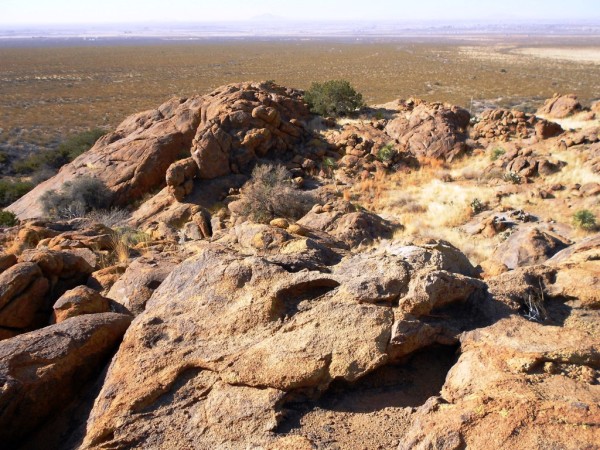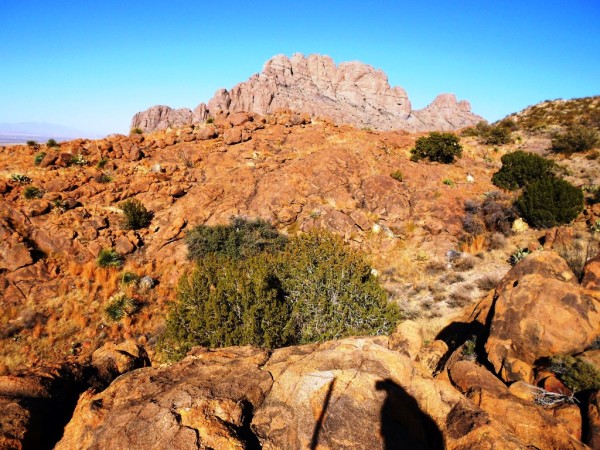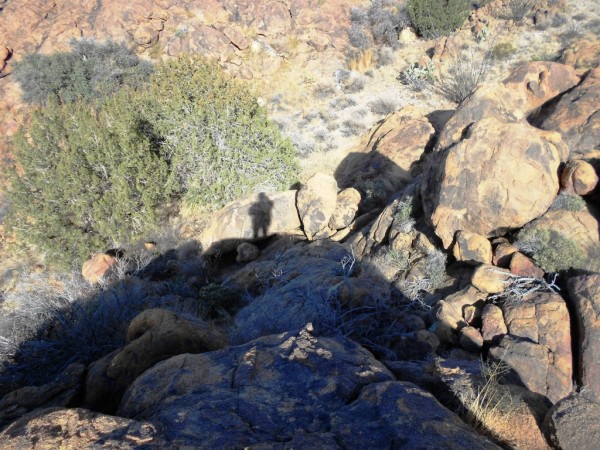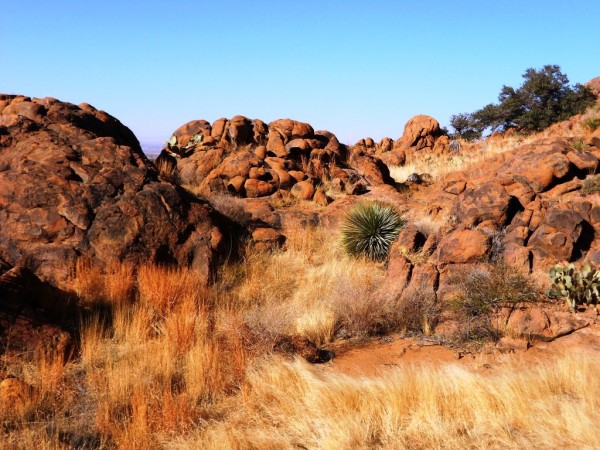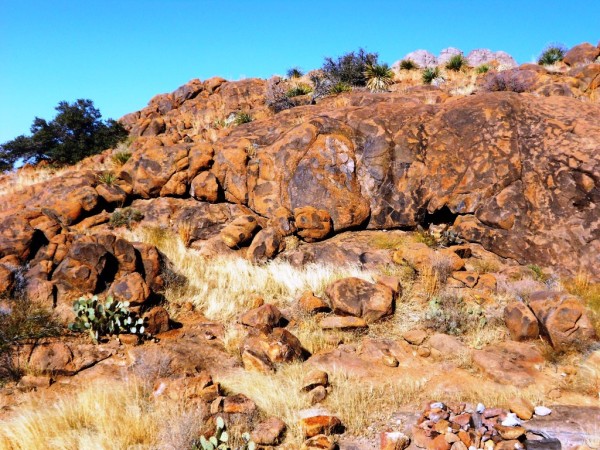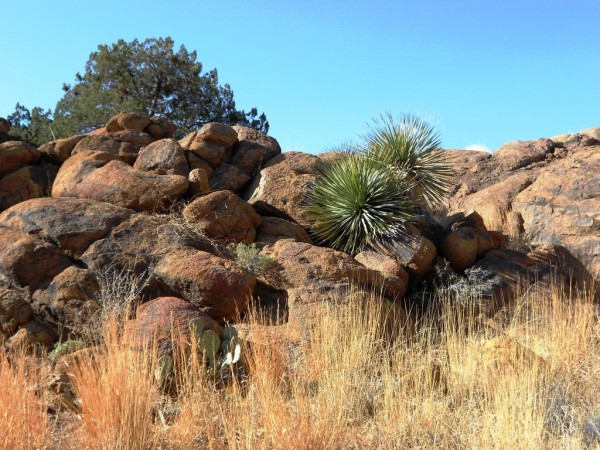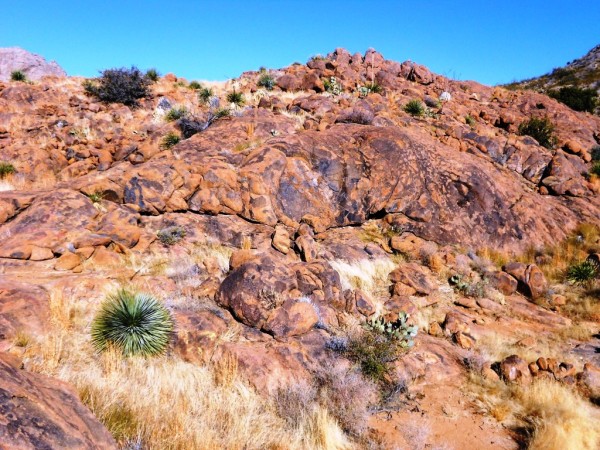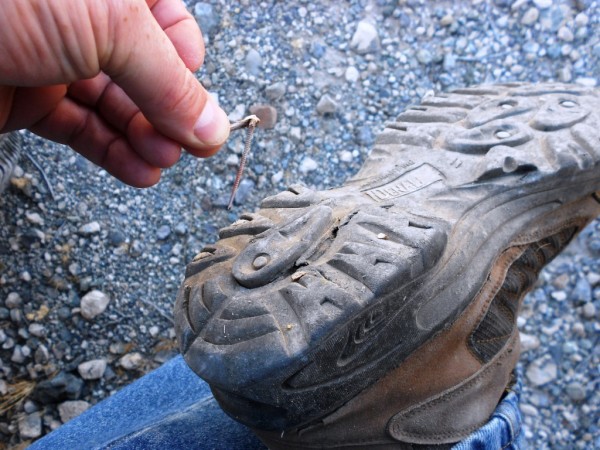 For those without a Jeep, there are a couple of good hiking trails right beside the campground.  The area is open so you can hike off-trail as well.  I had been told that a great many true "rock hounds" showed up on the weekends and that was true in my case. A few dozen people hiked up to the exposed rock formations and did all sorts of poking and prodding over the area.
After spending a week at the campground, I began to notice a pattern.  It seemed every early morning, the wind would blow. I'm not sure if this is typical of the entire Deming area or just the area in which the campground lies.  While not gale force wind, it would blow pretty hard for a few hours – nearly every day. It would let up before it was warm enough to go outside so not a problem.
Verizon cell phone coverage was excellent at the campground.  I had a solid 4G signal all week and did not even need to use my Wilson Sleek amplifier.
Leaving the area, I used the parks dump station. It was clean and worked as expected.
Rockhound is a nice stopping point. I recommend it!
(Visited 102 times, 1 visits today)