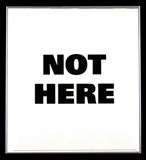 My life is strange.  It seems that I always want to be "somewhere else" and want to be doing "something else".  Living on the boat is very cool but I can't stop the 'somewhere else/something else' feelings. Perhaps it is just finances. I am finding owning a house and a boat and trying to make both work as a home to be really difficult. I am slowly learning that I am NOT meant to be alone nor inactive.  I REALLY miss close companionship. Searching it out always seems to fail (from my observations), love seems to sneak up and crack you on the head when you least expect it.  Come to think of it, maybe my life is normal and it is ME that is strange.
I've decided to list my boat for sale.  My desire to liveaboard and travel has not changed but the inability to sell my home is sure stretching the finances. Yes, I know – it could sell tomorrow.  I've been saying that for months now.  Perhaps neither of them will sell, perhaps both of them – who knows.  I'm giving God the opportunity to pick the one to go and give me some direction. Of course, I am always in a hurry and "in control" – neither of which is true when selling something.  I just have to chuckle – perhaps I am being taught something! 🙂
So, I sell the boat and return home. Then what?  Then I start wishing I was back on the boat, of course.  How do I prepare for that?  Perhaps by occupying my mind.  I hate busyness for the sake of busyness but I know from first hand experience that doing nothing (except work) is a sure way to be miserable.  So, I have to re-engage.  I have plenty of interests/hobbies, I just have to pick them back up again.  I think I also have to make my house, well… mine.  It is currently a mirror to the past – too many memories.
Maybe what I really need is a fantastic woman who wants to go sail the Caribbean for a few years!  That would solve all my problems, right?!?!
(Visited 20 times, 1 visits today)