Yesterday I was out lounging on my "patio" and thoroughly enjoying the sunshine.
I looked up and was SHOCKED!
Nearly right on top me, on a slight ridge next to my current parking spot, was this black panther just waiting to pounce!!
I would have made a fantastic dinner for this big boy I am sure!
However; I was quicker than my stalker and I was able to elude being his fodder!!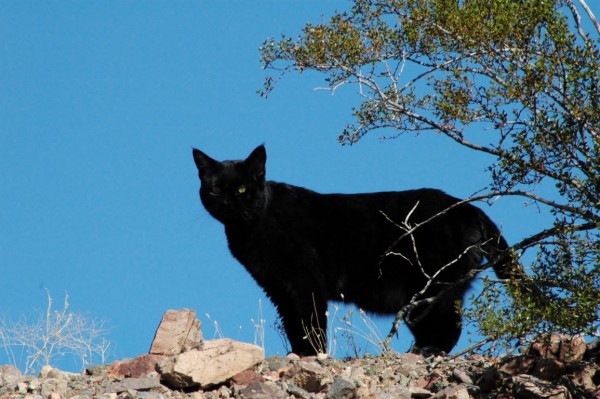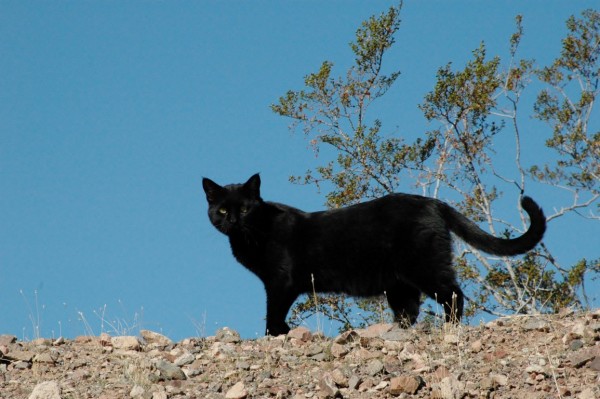 (Visited 91 times, 1 visits today)