The Quickie aircraft documents that I have follow.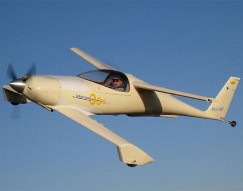 Some of the following documents are multi-page TIFF images. Each page is the full 11×17 size. You can view the images on your computer and/or print all or individual pages. The photos aren't the best quality but are better than nothing.
If using Windows 2000/TIFF, the images are viewable using the "Imaging for Windows" tool (Start – Programs – Accessories – Imaging). To view pages you must use the Imaging toolbar (next/previous page buttons) OR use the Page – Next/Previous menu options. If you are using some other OS, I can't help you determine what software to use to view the files.
[adsense format="3″]
This is everything that I have. Asking me for something additional won't help. However; if you have something that I don't, please send it to me and I'll post it.
Quickie Aircraft
Q2/Q200 Aircraft
Miscellaneous Quickie/Q2 Documents
Flying Videos – Q2
I have a bunch of flying videos of my Q2 on this Video page.
(Visited 5,337 times, 1 visits today)