For the last couple of weeks, I have been in the Grand Junction, CO area. The terrain and sights in this area are fantastic!  The Colorado River has done some amazing work and revealed some truly spectacular sights.
I spent a week dry camping at the McInnis Canyon National Recreational Area. I really loved this place. There are a huge number of trails and dirt roads with which to explore. I spent a lot of time on my mountain bike and in the Jeep. The sights at the end of most of these trails is well worth the effort – absolutely spectacular! I even did a bit of geocaching – I haven't done much of that in many months.  The Verizon signal was excellent and the large RV parking lot worked quite well.  I was originally not very impressed with the idea of a large parking lot but it worked just fine.  Most of the time, I had one or two other RV's in the lot but a good distance away.  For a couple nights, a group of about ten RV's that were traveling together were in the lot but again, it is a huge lot so they were a good ways away.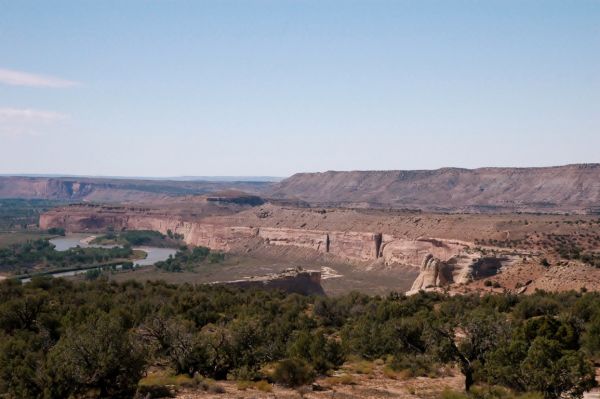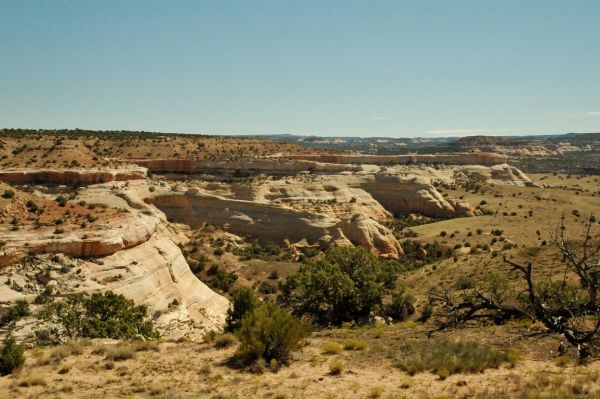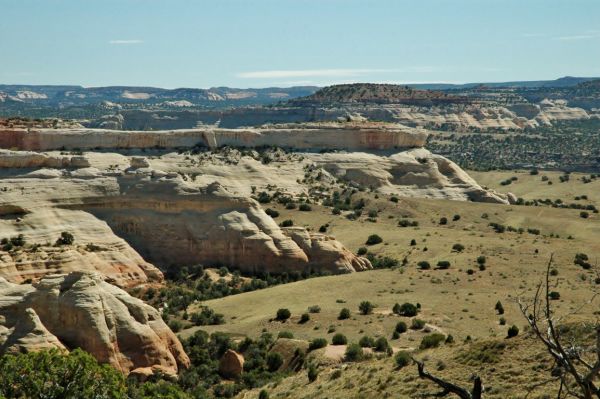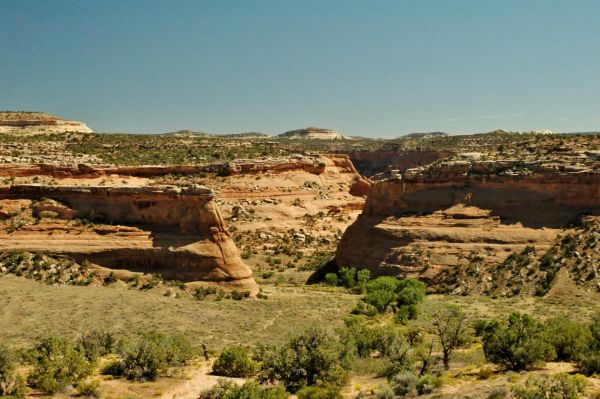 Due to the high temperatures, I needed some relief so I headed to the Colorado River State Park in Fruita, CO. This is a very nice park – the staff is super friendly and very good! Since I was close to civilization, I had a chance to restock and do a bit of maintenance.
The front, driver side wheel hub has been leaking a wee bit of oil since I purchased JBAM. I purchased a Stemco Oil Bath Hub Cap Window Kit while in Fruita (at NAPA). The hub has been a bit over-full of oil so I used a bit of plastic tubing to remove some of the excess. Then I replaced the red "plug" with the new one from the window kit. We'll see if that solves the problem. If it does not, I will have to pull the "hub cap" to replace the gaskets. Other than the mess of the oil, this does not appear to be a very big job.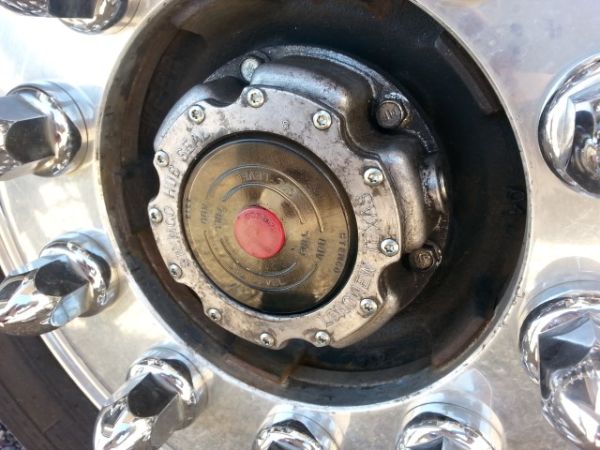 (Visited 285 times, 1 visits today)