I now have a Bowser. It is SUPER cute!
I imagine everyone's big questions are what and why!!
Until recently, I was unaware of the "what" so that is a pretty fair question.
A Bowser is (apparently) an English term for a tanker (per Wikipedia).  In this specific case, it is a little fuel trailer used to defuel aircraft for the U.S. Air Force.
Hmm… ok… why??
Well, I got to thinking, everyone needs a fuel Bowser when they are as cute as this one.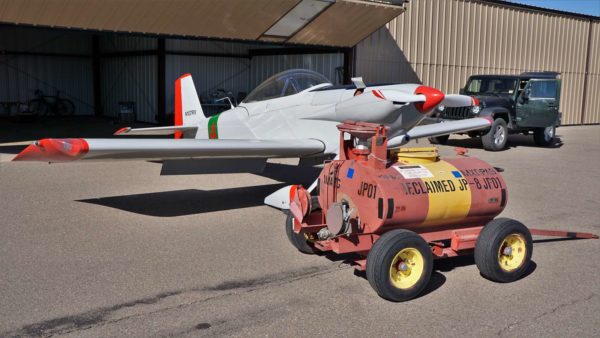 Right??
Ok, honestly, aesthetics are not the only reason. No, I do not have a U.S. Air Force jet aircraft.  However; I do have my own little version of a jet fighter!  It rarely needs de-fueled but often needs fueled.
I had a secret project going recently that would have put me at an airfield without any local fuel. My solution was to haul my own fuel to the RV-4.  However; that little project seems to have met a sad end.  Nonetheless; I still have the bowser!!
I purchased it at a government auction and needed to haul it home from the Tucson DLA (Defense Logistics Agency) at Davis-Monthan Air Force Base.  I had hoped to install some temporary tail lights, hook it to my Jeep, and drag it home.
I asked the bus boys if they wanted to zip over to Tucson with me and their response was…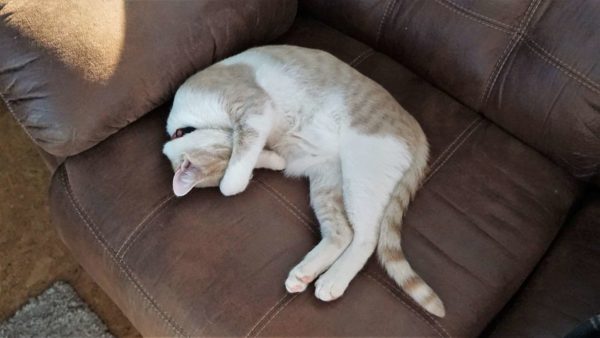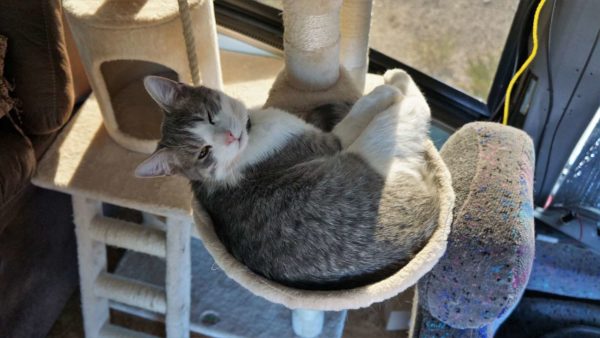 I'm pretty sure this means no.  So, I went alone.
Well… not entirely alone.  I took my 2010 Jeep Wrangler with me.  Since I rarely drive it, it has pretty low miles.  We had been creeping up on 50,000 miles for a while and it happened on this trip.  Here's proof: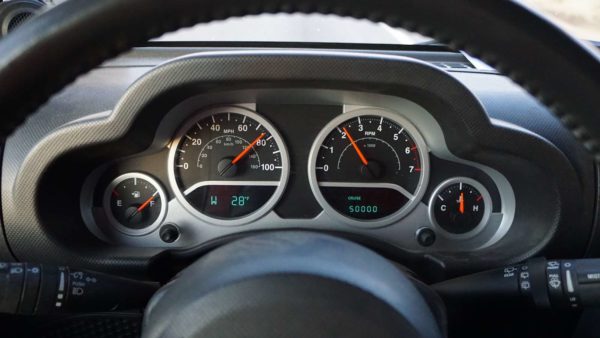 Arriving at Davis-Monthan is alway cool!  There are MILES of aircraft being stored there.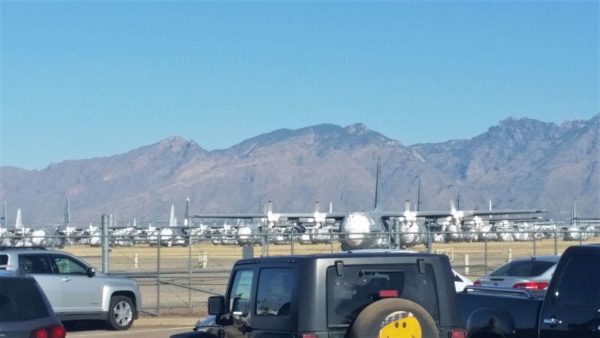 Even though there was only one F-16 in this spot, there were miles of them where I didn't get a photo. It is such a cool airplane, I can't resist taking photos….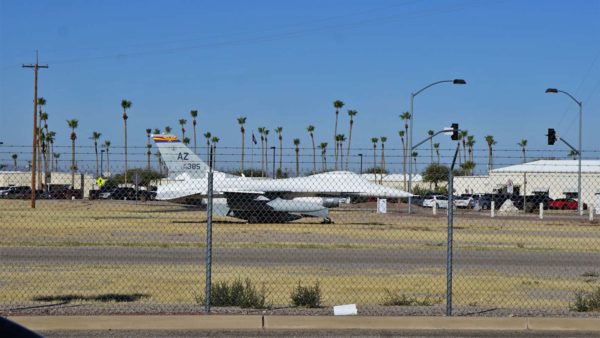 We got thru the paperwork, installed the lights, and took off. After pulling the Bowser about a quarter mile, it was clear that it was not meant to be pulled at highway speeds.  Of course, this matched up with the warning sticker on it that said it should not be pulled over 15 mph.  I can confirm that.  At 30 mph and empty, this little cart is all over the road! 🙂
What to do!  Buy a trailer to put my trailer on was the first idea.  However; U-Haul quickly came to mind so off I went to the nearest dealer.  In short order I had a 5′ x 9′ open trailer, the Bowser was loaded, and I was headed down the highway!  A trailer in a trailer!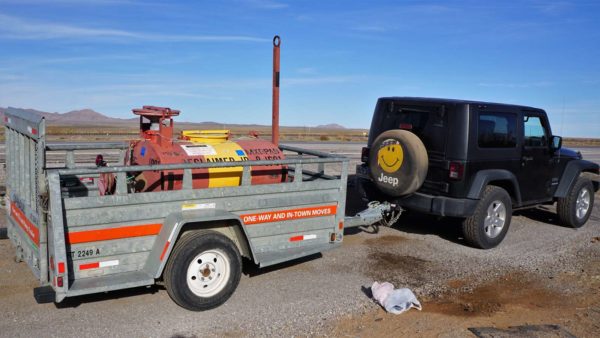 It is now safely stored in my hangar and waiting for a new mission.  I'm sure one will pop up sooner or later!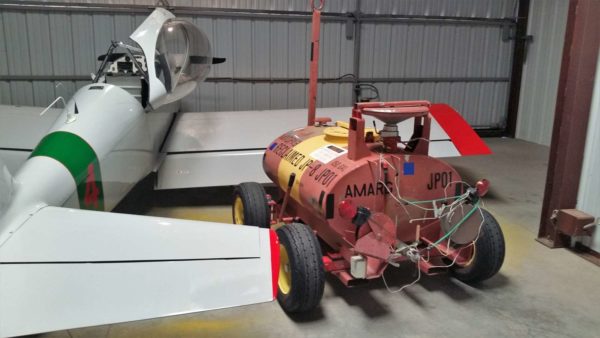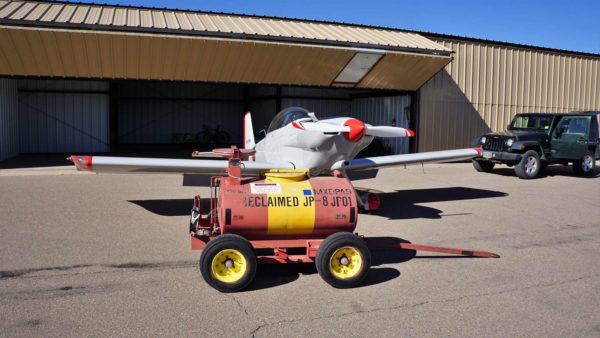 (Visited 59 times, 1 visits today)