I am presently boondocking with my motorhome in the beautiful Cibola National Forest in northwest New Mexico. I woke up recently to yet another wonderful site – a small herd of elk grazing in the meadow.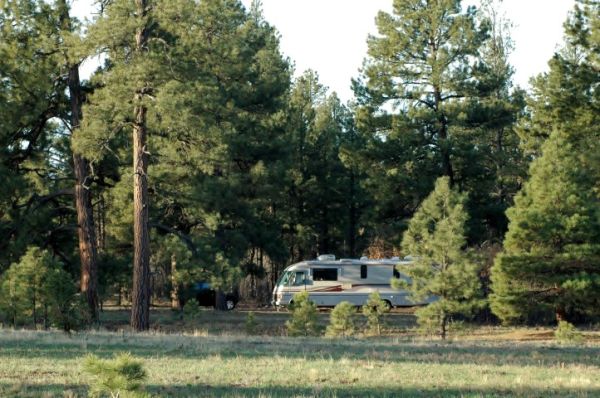 Of course, I grabbed my camera and raced out the door – quietly and gracefully!
I was able to sneak up relatively closely to these elk.  Relatively is several hundred yards – they really don't like too much company.  It was very early morning and the light was far from perfect but I managed to shoot a few descent photos.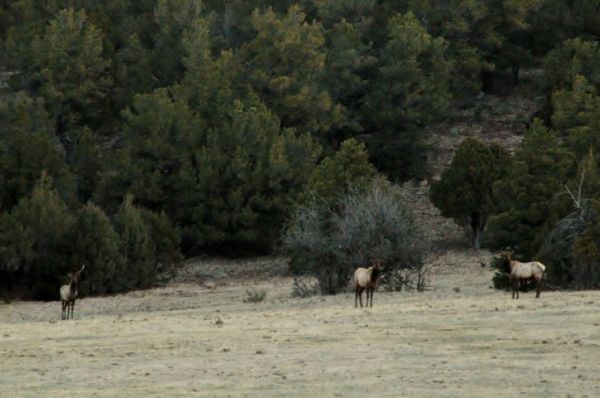 It appears that there was one male in a group of females and youngsters.  It was interesting that the youngsters were the most annoyed by my presence.  No bugling today.  They were just happily feeding on the spring grass like they didn't have a care in the world.  That is an example to strive for considering Mathew 6:25 – easier said than done, I know…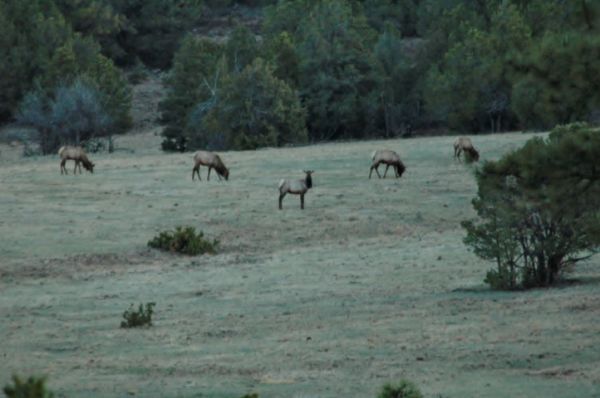 (Visited 45 times, 1 visits today)