Some days, it seems I can do nothing right.
I was recently at a state park campground (I'm not going to say exactly when or where). I was at this same place a year ago. The check-in process is all self-serve. Fill out the form, put some money in it, put one copy in your toad, put the other copy in the RV, deposit the form and money in the iron ranger. No big deal.
The yellow copy is the one goes in the RV and says "DISPLAY ON CAMPER/TRAILER DOOR" and has a sticky strip on the face such that you would place it on the inside of the door window so it is visible from the outside.
The last time I was here, I put the yellow on the window NEXT to my door so the wind would not tear it off and blow it away. When the campground host came around, he was none too pleased that it was not on the DOOR as the instructions stated. Ok, sorry, sorry, sorry…. I can read and I can follow directions, sometimes I just think too much.
Today, a year later, the campground host came around. I figured he would be super pleased with me this time as I had exactly complied with the instructions.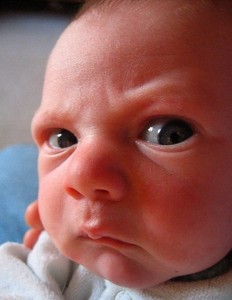 He was not.
He knocked and asked where my receipt was. I pointed to the door and said "on the door like the instructions say".
His response: "I can't see it."
I didn't know how to respond. Yes, the window in the one and only door is quite high – way above eye level. Yes, I had my exterior sun shades installed. Yes, it was impossible to see due to the height and cover. HOWEVER!!! I did EXACTLY what the instructions said. Should I not get some credit for that???
No. I should not.
Some days I should just stay in bed. I really hate disappointing people but I am slowly getting used to it since it is a regular thing for me.
On a positive note, the campground is as lovely and clean as ever.
(Visited 99 times, 1 visits today)