I've been hauling my Necky Manitou kayak on top of my Jeep Wrangler for the last couple years.  My method has been very simple, or crude, depending on your view.  I cut up a swimming pool noodle to fit around the front of the cockpit and one strip across the rear access hatch (held on my a strap) and tossing it up on the hard top roof of the Jeep.  I used a strap on the front and rear of the kayak as well as one across the middle that attached to the inner roll bar cage.  Those straps were simply shut in the door when it closed.
This works fine but isn't quite as convenient as it could be.  It was certainly not fancy or high-tech.
The thing that had become really annoying is that I had to remove the rear strap to get into the back of my Jeep when the kayak is up there – which is nearly all the time since I am now a full-timer.  This made nearly everything a nuisance – hauling groceries, getting at the bikes, getting stored stuff, etc…
Another very slight motivation to find a better solution is that the top of my hardtop is starting to get a little scratched up.  This doesn't bother me as it isn't visible but it could affect resale value at some point down the road.
So, what to do??
I'm not a fan of those exoskeleton cages that are often seen on Jeeps and are the "approved" method for mounting a roof rack. So, that approach was out.  I started looking around the forums for options and found a post by a fellow that detailed his installation of a Yakima kayak rack on this Jeep Wrangler.  I liked the look and decided to duplicate it.  Be aware, there are a few warnings in Internetland about using the Jeep Wrangler rain gutters as a rack mount (not designed for that and not strong enough) but I decided to give it a try since I putting only one kayak up there (50 lbs) and a few people have been doing it successfully for several years.
I jumped over to Amazon to order the Yakima kayak rack parts and POWIE!  What a surprise!  Those parts don't quite fit into my pocketbook..  I had to think about this.

Of course, a bit of thinking led me to Craigslist.  There I found the bulk of the parts that I needed.  A couple days later I had the Yakima 1A Rain Gutter Towers, Mako Saddles, and Hully Rollers in hand.  Better, I had spent half of the cost of new components.  Better still, the saddles and rollers were brand new and still in their original packaging!

All that remained to order new were the cross bars and Side Loader Brackets (needed for the Jeep hardtop). Amazon to the rescue, of course.

Total parts cost: $274.00.   This compares nicely to the all-new price of about $500.00!
The only real negative to this system is that the Yakima Side Loader Brackets have to be mounted with bolts and that means drilling two holes into each side of the hard-top.  Not my favorite thing to do but it could have been much worse.  So, with drill in hand, I went to work.

Here is the final product – minus some trimming and tucking of straps.  I would prefer to store the kayak upside down to avoid it collecting stuff – mostly water. I haven't tried flipping it over with the Mako Saddles and Hully Rollers but suspect that would probably work – more things to try!
Will it hold up??  Time will tell!
The following are more detailed photos as requested in the comments.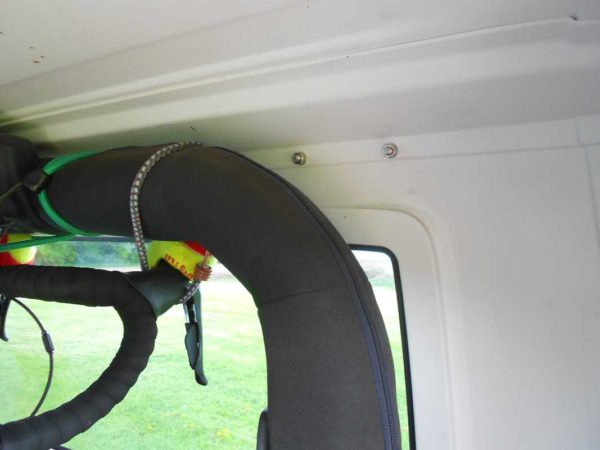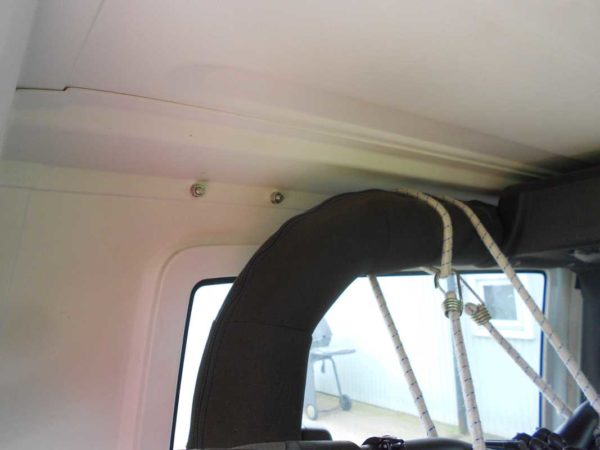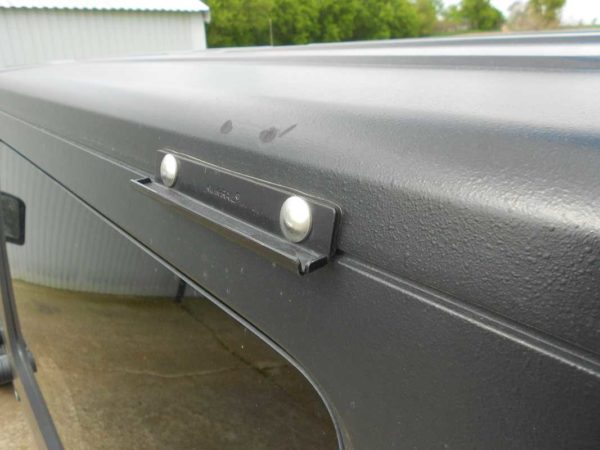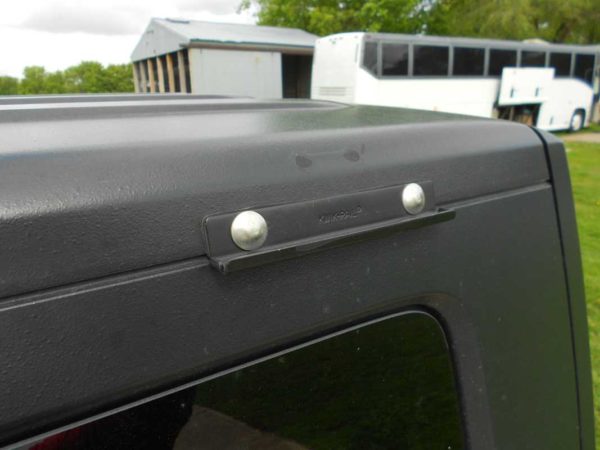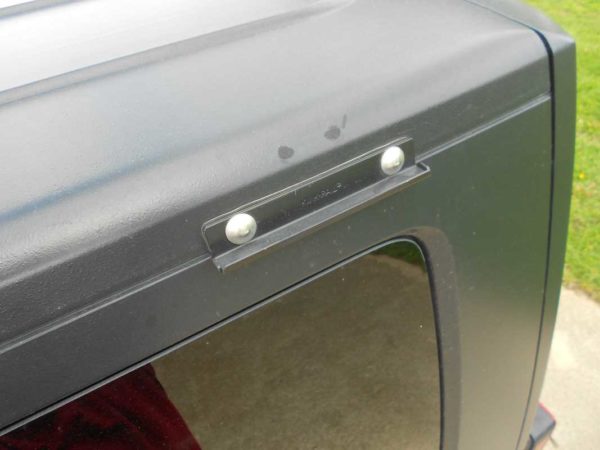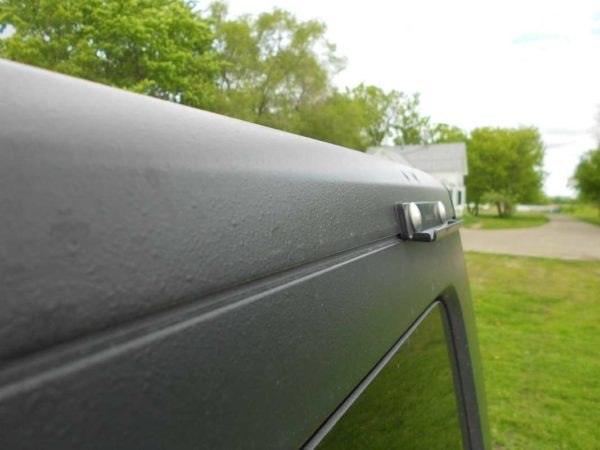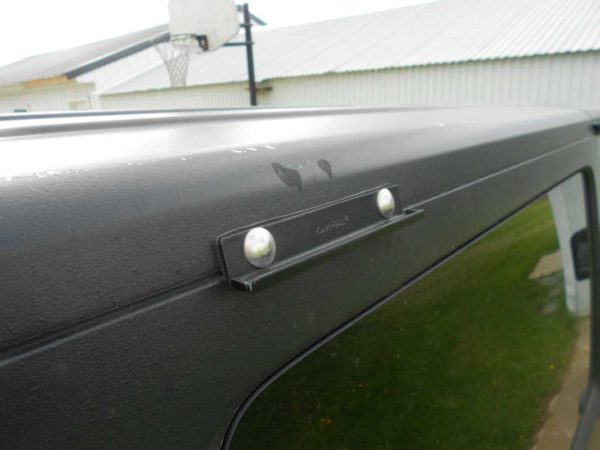 (Visited 684 times, 1 visits today)