I had two friends visit me a weekend or two ago. Both of these fellows are hearty enough but, sadly, fairly domesticated.
I had almost forgotten what it was like…
The shower in Missy is plenty "usable." However; when boondocking, there is no hot water. This is because I just haven't gotten any further in the conversion process and it is not high on the list.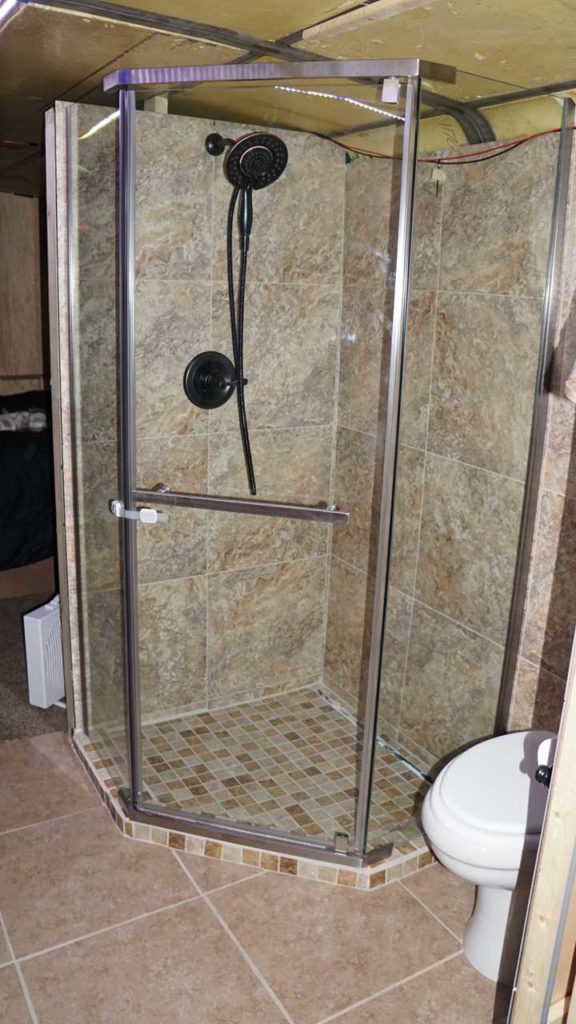 I have found the shower water runs about 3 degrees cooler than the outside temperature from the night before. So, with a 30 degree overnight low, expect a 27 degree shower.
I have come to find these showers exhilarating!! They make your whole body come alive and refresh your soul! You do not come out of the shower half asleep – you are moving and dancing – you are ALIVE! It is a wonderful experience.
That said; one must be careful to not overdo it as I suspect hypothermia may result.
In fact, this link is to a medical article about the BENEFITS of a cold shower.  Note #6 and #7 – reduces stress & relieves depression!!  What more could I ask!?!?  I own a SPA!!  I could probably even sell tickets if I wanted all that attention.
Well… you can imagine where I'm going with this.
My two domesticated friends were unable to appreciate this experience as much as I do. Too bad, they are missing one of life's wonderful little experiences.
(Visited 108 times, 1 visits today)